It's not often a new e-commerce platform launches but with its impressive features and cost savings for e-commerce, marketing, and other online sellers, we felt it was worth taking an inside look at GrooveKart.
There's a wide range of e-commerce platforms for everyone from small online sellers to experienced marketers with many online stores. Some, like Shopify, are well-established in the marketplace, delivering solid service for subscribers.
Unfortunately, the cost of e-commerce services and additional new features continues to rise dramatically, often eating up profits.
We hope this GrooveKart review gives small business and e-commerce pros alike a chance to consider an alternative to the expensive e-commerce providers available until now.
What is GrooveKart?
GrooveKart is a fully featured e-commerce platform that allows businesses to quickly set up and sell products and services online.
What are its advantages?
Compared to Shopify, and other similar e-commerce platforms, it is easier to use, much less expensive and offers more practical features for business of all sizes.
After two years of development, GrooveKart is built so that even inexperienced online merchants can set up an account and online presence in 10 minutes or less.
The biggest attraction for online sellers will definitely be cost savings compared to Shopify and other expensive e-commerce platforms that can cost you $600 per month or more, plus transaction fees on each of your sales. Depending on your needs, your GrooveKart service could cost you less than one month with the other guys for your entire year of service with no added costs or upsell surprises.
Another really important cost benefit is that your next four stores after your initial service can be purchased for the price of just one store. For serious online marketers, that's a substantial advantage over other competitors.
What are GrooveKart's key features?
The entire GrooveKart user interface is designed to be easy to use by every user from beginner to experienced online marketers. Just upload your products and start selling using any number of professionally designed, store templates.
Among the key features:
Payment providers – a choice of the best payment providers and no fee per transaction
Shopify import – ability to import your current Shopify stores with a couple of clicks, including your products, images, history and customer data
Marketing tools – includes many built-in, high converting templates, funnels, social tools, analytics
Landing page builder – GrooveKart has an impressive built-in landing page builder that is state-of-the-art, from design to functional features to increase clicks and conversions
Store builder – the customizable store builder includes pre-made visual and content blocks, pages, funnels and even complete site templates you can use
GrooveKart Studio – includes design templates, clip-art and an online image library that lets you design products such as custom printing, T-shirts, banners and other products with just a few clicks on your desktop, template, or even mobile device; and you can use print on demand production and automated drop shipping right from the GrooveKart platform
GK Ali-Connect™ – provides a direct connection to AliExpress without leaving your own site. Online shop owners can choose from millions of high-quality products on AliExpress with automated drop shipping to complement your existing store or to create brand-new niche stores in every product category from fashion and fitness to housewares and electronics.
20 built-in apps – unlike most competitors, GrooveKart includes more than 20 built-in apps that no extra cost, with features such as importing your existing Shopify stores, designing products, customizing your store or site, landing page builder, built-in shipping, one-click upsells, countdown timers, social media pop-ups, coupon finders, inventory trackers, and integration with popular third-party apps including MailChimp and Zapier
Built-in Help Desk – also included is a built-in support system to help you simply serving your customers quickly
High-level security – GrooveKart is built with the highest-level security features and is DCMA and GDPR compliant right out of the box.
Features coming – new features planned include VAT for EU sellers, multiple currencies, and multilanguage checkouts.
How does it compare to Shopify?
Overall, GrooveKart not only contains all of the key features of Shopify, it includes other apps and features not found in its big, and much more expensive competitor.
For example, on Shopify you can pay for a premium monthly service for $279 per month, and yet it may cost you upwards of $650 per month because many of the apps that you need to sell effectively online are not included in your monthly subscription.
That's just for one month on Shopify.
On GrooveKart, the key apps you need to sell effectively online are included in the much less expensive annual or monthly subscription fee. And that annual fee for GrooveKart may end up costing you the same or less for one year than you pay now for one month on Shopify or other e-commerce platforms.
If you already have a preferred payments provider, it's easy to set up and accept payments to your existing account. Online business sellers can save thousands of dollars in transaction fees because, unlike Shopify and other competitors, there are no per transaction fees on top of your payments provider costs.
Pros & Cons
Overall, we're impressed with the simplicity, the full features and especially the value of the GrooveKart e-commerce platform.
Pros:
impressive cost savings compared to all competitors
intuitive and easy to use
built-in features and apps are substantial and high quality
impressive design tools and templates for landing pages, store design, and product creation
cloud-based platform requires no downloads or installation.
Cons:
small learning curve, though much less than many competitors
it's developed by two of the world's leading multilevel marketers – Mike Filsaime and John Cornetta – but if you put aside a little bit of hype, you'll quickly see the product and price advantages over other competitors.
Final takeaway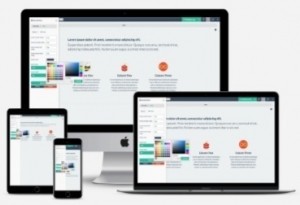 GrooveKart is going to give Shopify and other established e-commerce platforms a run for their money. We've had the opportunity to preview the product and take a hard look at its features and we like what we see so far.
Just the cost savings and the built-in features alone are worth a look by new online sellers and high-level e-commerce and online marketers alike.
You can learn more about GrooveKart's features, advantages, and early launch pricing as well as a 50% coupon here. Also, this video will give you an in-depth look at the features of this new e-commerce business builder. We think you'll be impressed.