Phishing is one of our biggest cybersecurity and payments problems and it's getting worse all the time. We'll look today at some of the recent trends in phishing and that includes new attempts on bitcoin exchanges, wallets and cryptocurrency trading.
What is phishing?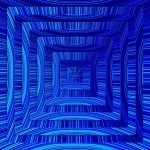 Phishing is simply the attempt to steal sensitive or confidential information by unauthorized individuals, usually hackers or cybercriminals. The most common targets of phishing attempts are passwords, usernames, payment and credit card information, financial data or other confidential and corporate information.
Hackers most frequently phish for information using email, instant messaging or on websites, e-commerce sites and on bank and payments platforms. The attempts are becoming more and more sophisticated every day.
In 2016, the Anti-Phishing Working Group (AWPG) estimates there were 1,380,482 phishing campaigns and Microsoft estimates that phishing costs individuals and business as much as $5 billion annually.
CheckPhish tracks phishing trends
CheckPhish specializes in tracking phishing trends.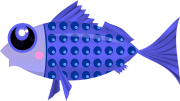 The company identifies the top brands for phishing attempts including PayPal (2,055 pages), Apple (1,743), Microsoft (1,369), Dropbox (1,192), Facebook (1,178), Wells Fargo (823), Google (507), LinkedIn (369) and Adobe (322).
The US is the clear leader with 600,609 phishing campaigns identified in 2016 followed by Russia (41,394), France (27,849), Germany (12,945) and unidentified (11,747).
Top ISPs for phishing attacks included Squarespace (336,547 pages), Google (87,856), Cloudflare (33,030), Defense Net (32,112) and GoDaddy (26,569).
Looking into details on phishing attempts profiled on the top brands, what's most impressive is the sophistication and skill evident in the many attempts.
Cryptocurrency phishing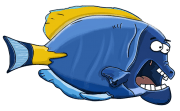 With recent runups in bitcoin and cryptocurrency values, new phishing campaigns have grown. Bleepingcomputer.com identifies several recent phishing campaigns including:
– cryptocurrency exchange LocalBitcoins.com
– Blockchain.info wallet service
– cryptocurrency trading bots.
It all speaks to the growing need for care and extreme diligence in every online, e-commerce, payments, banking, financial or cryptocurrency trading transactions.