If you're a US business, selling products and services with recurring payments in foreign markets can be a challenge. Many foreign consumers and businesses simply don't prefer to pay with credit cards, in contrast to US payments preferences.
In fact, a recent Global Payment Preferences research report conducted by YouGov and GoCardless shows at least one-third of consumers are likely to choose Bank Debit/Direct Debit to pay for online subscriptions if offered.
DocuSign signs up for debit payments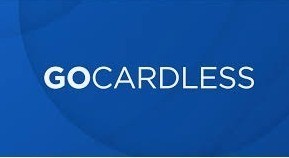 GoCardless announced today that US-based company DocuSign will use GoCardless' SaaS-based payments platform to simplify recurring payments for its European customers.
"In the current booming subscription-based economy, American businesses are increasingly looking for a better way to take international recurring payments," said Hiroki Takeuchi, CEO of GoCardless. "While credit and debit cards have been the go-to option, these have proven to be costly, cumbersome, and outright antiquated for cross-border recurring transactions. This is why an increasing number of US-based businesses, such as DocuSign, TripAdvisor, and SurveyMonkey, have chosen GoCardless."
GoCardless research also shows Direct Debit is the second most popular payment method for B2B-based online subscriptions, regular business bills and invoices, and installment plans, such as business loans or equipment purchases in the UK and EU. Failure rates for Direct Debit are typically four times lower than that of credit cards and automated payment via Direct Debit also drastically reduce late customer payments.
DocuSign payments preferences enhanced in UK, EU

DocuSign customers will access the GoCardless platform through Zuora, enabling DocuSign customers throughout the UK and Europe to select Bank / Direct Debit as an alternate payment option to credit/debit cards and PayPal.
To date, 25% of DocuSign's new customers in the UK and Europe have chosen to pay with Direct Debit through GoCardless when presented with the option.
"We want our global customers to have access to simple and easy payment methods when purchasing DocuSign," said Robin Joy, SVP of Digital, Demand & Web Sales at DocuSign. "We're delighted to be working with GoCardless to offer bank debit as a payment option throughout the UK and Europe to ensure customers are able to complete quick and easy transactions with DocuSign."

In an increasingly global market, payment options like GoCardless Direct Debit will help North American businesses improve payment results in foreign markets resulting in lower costs and less customer churn as a result of offering payment choices preferred by local markets.
Read our recent post Research: Payment preferences & path to sales for more insight into the positive impact of meeting local payments preferences with options in addition to credit cards.