Our payments industry news today has a global theme starting with Alibaba's attempts to acquire MoneyGram as other potential bidders surface. What will it be worth to Jack Ma and his Ant Financial subsidiary to win the bidding war? First Data acquires Acculynk to expand its global e-commerce business.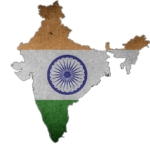 The Indian government passed new tax legislation including a 1% tax on e-commerce that cannot be passed on to consumers. Latin American e-commerce leader MercadoLibre dominates the market and has seen its shares double in the past year. L2 Inc profiled winners in cross-border e-commerce including Ralph Lauren, Farfetch and Yoox.
With a 91% share of the Philippines e-commerce market, Alibaba-owned Lazada had its best year after five years operating in the country. Vietnamese e-commerce has much room to grow from the current 5% of online shoppers once consumers get more comfortable with online payments when COD is now most common. Despite population of 19 million, Egypt has been slow to adopt e-commerce but UNCTAD has helped the government develop a plan to grow its online economy.
Jack Ma t Financial MoneyGram bidding war with Euronet
Traders are betting that Chinese billionaire Jack Ma is about to get drawn into a bidding war as he seeks to build a global payments empire. Ma's Ant Financial, the financial services company spun out from Alibaba, struck an $880 million deal to acquire money transfer company MoneyGram in January.
For Ant, which is controlled by Ma and underpins e-commerce giant Alibaba, the deal is a way to sidestep the painstaking legal and regulatory work it would take to build a global payments business from scratch.
But MoneyGram is one of only a few dominant players in the global money-transfer industry, and it wasn't long before another bidder emerged. Last week, Kansas-based e-payment services company Euronet made a counter-offer of more than $1 billion. Now, Reuters is reporting that MoneyGram has opened its books up to Euronet so it can firm up its offer. Via businessinsider.com
First Data Buys Acculynk to Expand e-commerce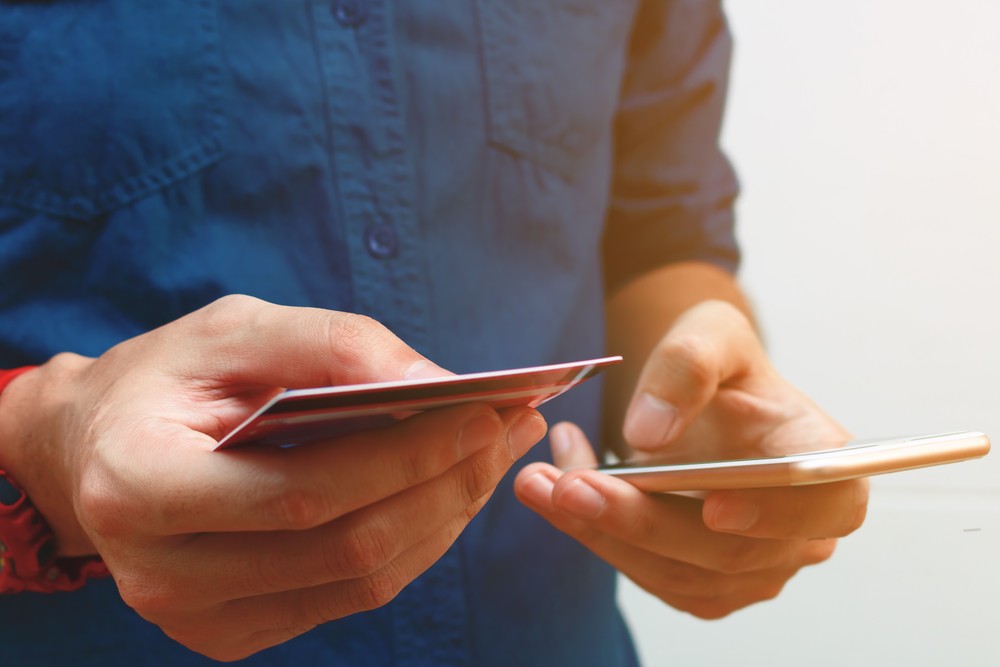 First Data, the commerce-enabling technology company, announced Thursday (March 16) it entered into an agreement to acquire Acculynk, an Atlanta-based technology company that delivers e-commerce solutions for debit card acceptance. Terms of the deal were not disclosed.
First Data, the commerce-enabling technology company, announced Thursday (March 16) it entered into an agreement to acquire Acculynk, an Atlanta-based technology company that delivers e-commerce solutions for debit card acceptance. Terms of the deal were not disclosed.
In a press release, First Data said the deal expands its e-commerce solution suite by providing access to Acculynk's PaySecure debit routing technology and its range of other services for businesses of all sizes around the world.
In addition to Acculynk's routing solutions, the company has a patent portfolio that is included in the acquisition. First Data will also acquire Acculynk's other product offerings, including PayGov, a government bill pay solution, and Payzur, a white-label P2P solution distributed by financial institutions for customer use. Via pymnts.com
Cabinet approves GST, e-commerce cos to pay up to 1% tax
The Union Cabinet has cleared four supporting GST legislations that will soon be introduced in Parliament paving the way to implement the landmark tax reform. These supporting legislations will be introduced as money bill in Parliament this week.
However, for online retail firms like Snapdeal and Amazon there is some bad news.
The model Goods and Services Tax law, finalised by the GST Council, provides for 1 per cent Tax Collected at Source (TCS) to be deducted by the e-commerce operators. Via businesstoday.in
1 Key Reason MercadoLibre Shares Nearly Doubled in a Year
MercadoLibre, Inc. (NASDAQ:MELI) is the e-commerce leader in the burgeoning market of Latin America. Investors may be surprised to learn that they could have nearly doubled their money investing in the company over the last 12 months. This doesn't come as a surprise to longtime followers of the company, who have been expecting this for some time. Let's look at one key factor that has helped push the stock to record highs, and will likely continue to drive future growth.
When MercadoLibre launched its operation in Latin America in 1999, it was initially modeled after eBay (NASDAQ:EBAY), in a region where e-commerce competition was sparse. eBay was a competitor there for a short time, but after failing to gain any significant traction in the region, eBay joined forces with MercadoLibre in 2001 in a strategic partnership that acquired 19% of the company. As part of the venture, eBay sought to mentor the fledgling business and agreed to "share best practices with the company." Following eBay's lead, MercadoLibre began its MercadoPago payment service similar to PayPal (NASDAQ:PYPL). In a region where it's estimated that 50% of adults don't have a bank account or credit card, this became a key to its future growth.
While growth has continued across all areas of the company, the area of payments has dominated. In a recent conference call, MercadoLibre noted that total payment transactions exceeded its marketplace business for the first time, and highlighted the opportunity in payments (emphasis added):
Our payments business also performed well all throughout, processing over $2 billion dollars of Total Payment Volume for the first time in our history during a single quarter. In line with that, as mentioned earlier, our payment volume also surpassed for the first time core Marketplace's Gross Merchandise Volume. These are two very significant milestones for us, as they not only present material evidence that our payments strategy is the right one, but also that we are scratching the surface when it comes to the growth opportunities present in the payments spectrum. Via fool.com
3 Brands Winning at Cross-Border E-Commerce
Cross-border sales account for a fifth of the e-commerce market, and are expected to surge to $900 billion by 2020. These three success stories provide instructive examples for companies eying similar expansions.
Ralph Lauren
Ralph Lauren beats apparel brands like Uniqlo and Gap when it comes to the extent of its cross-border e-commerce capabilities, according to L2's Cross-Border E-Commerce report. The brand achieves streamlined scale by using the technology platform Borderfree, which wrangles together the necessary back-end systems and coordinates with local carriers.
Borderfree is integrated into Ralph Lauren's site and e-commerce platform, so consumers receive shipping information that is both tailored and templated – encouraging out-of-market shoppers to continue exploring the site. For example, Mexico-based shoppers receive free express shipping, while Qatar-based customers pay $20 for express shipping on orders above $150. Via l2inc.com
5th Year for Lazada Philippines is Strongest Year Yet
MANILA, Philippines, March 20, 2017 /PRNewswire/ — With a record high 91% market share in the Philippine e-Commerce category, Lazada Philippines has plenty to celebrate for its 5th year anniversary. Since its recent acquisition by global e-Commerce giant, Alibaba.com, the country's dominant online shopping and selling destination shows no sign of slowing down.
When it comes to variety, no other Philippine e-commerce platform comes close to Lazada, with 6.3 million items under a variety of categories including electronics, fashion, home & living, travel, toys, grocery items, and even pet goods.
Convenience and service are best in class with 24/7 access via website or mobile app, free shipping around Metro Manila and nationwide with a minimum purchase of P1,000, and free returns. Lazada also innovated through a variety of payment options, including credit and debit cards, and the highly popular cash-on-delivery option. Via finance.yahoo.com
Vietnam E-commerce market potential remains untapped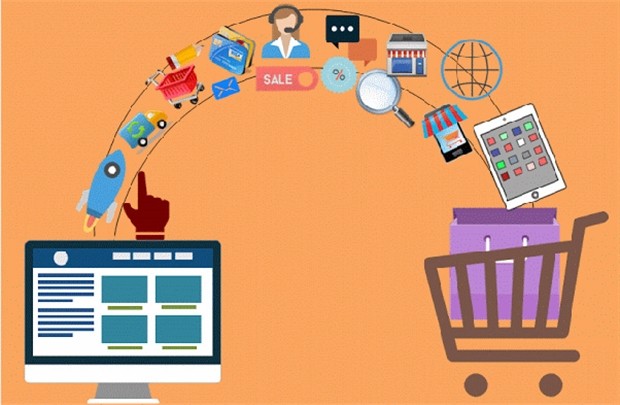 Nguyen Huong Quynh, CEO of Nielsen Vietnam, commented at the 2017 Vietnam Online Business Forum (VOBF) that Vietnamese consumers are 'super-connected' thanks to the high popularity of smartphones.  Every 100 Vietnamese own a total of 131 mobile phones. Vietnamese spend 24.7 hours on the internet a week, just lower than Singaporeans with 25.9 hours. The new generation of customers – internet users – with improved income have become the 'motive' for e-commerce development.
While the rate of spending idle money on entertainment services is 53 percent for normal consumers, the figure would be higher – 78 percent – for connected consumers. Though the potential of the e-commerce market is clear, retailers still find it difficult to persuade customers to do online shopping. According to Quynh, the lack of information about products, the lack of transparency in retailers' policies and late deliveries all keep potential customers away. Meanwhile, Pham Trong Le from VNPost thinks the problem lies in the payment method. Since customers still worry about security in online payment, and prefer COD (cash on delivery) mode for online orders. An MOIT report showed that COD mode still accounts for 91 percent, while the proportion of online payments increased slightly from 5 percent in 2014 to 7 percent in 2015. Nguyen Huu Tuan from MOIT advised retailers to develop multi-channel retail. "It is difficult to persuade customers to buy online if the products have high value," he commented. Via english.vietnamnet.vn
Egypt poised to accelerate e-commerce growth with new national strategy.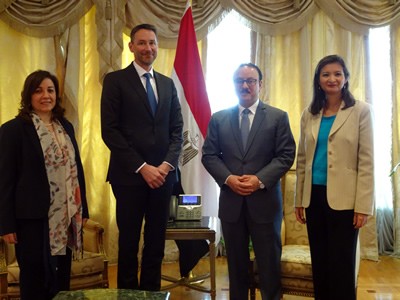 Egypt is committed to leveraging e-commerce and the digital economy as a powerful catalyst for innovation, growth, trade and social prosperity. To position itself for strong e-commerce growth, Egypt should build on the strengths of its ICT sector, skilled workforce and competitiveness as a regional centre for business process outsourcing. E-commerce offers an opportunity for Egypt to boost exports, create jobs and innovation and inclusive development.
With a consumer market of over 90 million people (around 60% of whom are younger than 30 years old and increasingly technology savvy), Egypt has an internet penetration of 38% − one of the largest populations of prospective online shoppers in the Arab-speaking world.
But e-commerce has been slow to take hold in Egypt, due to several barriers and challenges, including an urban-rural digital divide and socio-cultural preferences for cash over alternative payments. There is a need to roll out higher-speed broadband necessary to deliver digital services, enhance the availability of e-commerce platforms and e-marketplaces, and to strengthen the domestic logistics sector, including in rural and remote areas. Via unctad.org