The pace of mobile payments growth is accelerating fast, particularly in developing markets including India, Dubai and Kenya. We start our mobile news roundup with some powerful potential developments in India where the country could eliminate all cards and ATMs and switch completely to biometric payments by 2020. Imagine paying with your thumb or eyes, without the need for cards or even a smartphone?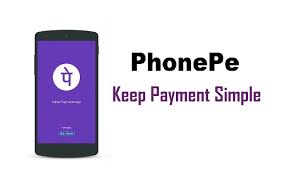 The Economic Times says banking apps and digital cash solutions are all the rage in India and highlights some of the leaders. ICICI Bank is still blocking Flipkart's PhonePe mobile app as the war of words escalates. GoSwiff exec Kunal Patel says smartphone payments are getting more interest from small business in developing and regional markets.
Banks and credit card companies have slowly introduced contactless card payments, yet they face stiff competition from Silicon Valley and mobile handset giants like Apple, Google and Samsung. Coming soon in the UK, more mobile apps, selfie payments and biometrics. In Forbes, John Koetsier identifies nine mobile payments changes to watch for in 2017 based on his interviews with 76 experts and their predictions.
MyCheck received a patent for its mobile payment system which allows customers to self-checkout at a restaurant table or other POS without any staff help. MasterCard Labs developed 2Kuze, a mobile payment solution built for farmers in Kenya with the support of the Bill and Melinda Gates Foundation. In Dubai,  pay-by-the-minute car rentals are now on the market. Simply unlock the car with your smartphone, access the key and activate it by smartphone and, of course, pay for it by mobile payment when you're finished.
Apple Pay added a dozen more banks and credit unions to its network in the US, France, Australia, and China. By 2022, Allied Market Research predicts the global mobile payments market will be worth $3.39 trillion, growing at 33.4% compound annual growth.
India could switch to biometric payments by 2020
If you thought India's decision to ban 86% of its cash was ambitious, wait until you hear what it may do next.
The head of a government-run policy institute said on Thursday that the country could eliminate the need for credit cards, debit cards and ATMs in the next three years by switching to biometric payments.
Amitabh Kant said that even electronic payment methods may be "totally redundant" by 2020. Instead, all Indians will need for transactions is their thumb or eye. Via money.cnn.com
How banking apps and digital cash solutions are all the rage in India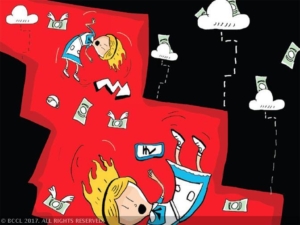 Banking apps and digital cash solutions are all the rage in India now. Ever since the demonetization was announced on November 8, almost every bank and solutions provider has either upgraded existing digital devices or lined up new solutions to take advantage of the opportunity that has come their way. The goal of banks and mobile wallet solution providers now is to broaden acceptance of digital payment offerings. Although India has 107 crore mobile phone subscribers, only about 30 crore of them – 28% – have smartphones.
The attempt now is to bridge this gap by bringing feature phone users into the digital world, which they're doing by forming partnerships with telecom companies, offering solutions that don't need the internet to work and opening up new avenues of payment categories.
The government, too, is taking steps to promote digital payments as it seeks to curb black money. It is pushing BHIM (Bharat Interface for Money), a mobile payment app based on UPI (Unified Payment Interface) for banks and USSD (Unstructured Supplementary Service Data) modes of e-payment. It can be activated with fingerprints and the government is looking to integrate Aadhaar with the BHIM app, making the 12-digit identification number a universal payment ID. Via economictimes.indiatimes.com
UPI Apps Are Security Threats – Claim Banks Who Deny Them Access, But Look Like They Are Just Scared Of Competition!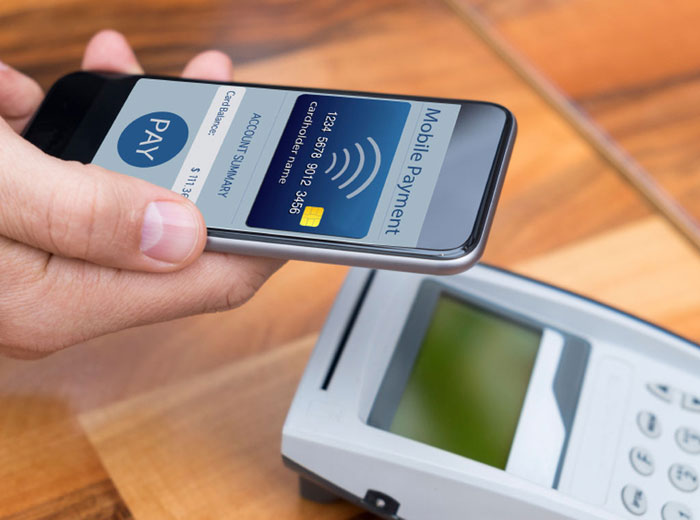 Large banks like ICICI Bank and SBI have raised concerns over non-banks getting access to their customer information through third-party applications developed for the Unified Payments Interface (UPI) platform.
Flipkart-owned PhonePe is a third-party app but it is able to be part of UPI through a partnership with Yes Bank. Flipkart recently integrated UPI payments on its website, and is offering customers cashback on their e-wallet on PhonePe UPI payment. However, users have discovered that they cannot add their ICICI Bank account to the PhonePe UPI app. One of the requirements of being part of the UPI platform is that banks should facilitate interoperability — they should allow customers to be part of the UPI platform through any other bank's app.
PhonePe CEO Sameer Nigam raised the issue first on Twitter on Saturday. He told TOI over the phone that the bank has made no communication to them about this being done. "We have received no communication from them nor Yes Bank. We are clueless as to why this has been done" Nigam said. Via indiatimes.com
Matchmakers: GoSwiff's Kunal Patel & Mobile Pay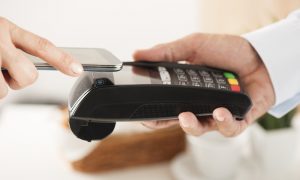 Enabling mobile payments isn't easy. Not only does it require a significant shift in the behavior of consumers but also a complete mindset change for banks, merchants and even regulators.
This can become increasingly difficult in emerging markets, where Kunal Patel, global head of product strategy and mobile payments at GoSwiff, explained that merchants are focused on operating in cash-driven economies.
But Patel said that there is a growing interest in these developing regions around the usage of smartphones for payments, which presents a challenge to merchants to accept other forms of payment aside from cash. Via pymnts.com
How will the payments industry look in 2020
Banks and credit card companies have seen steady progress with contactless card payments, yet they are facing stiff future competition from Silicon Valley and mobile handset giants. Today it looks as though Apple, Google, Samsung and PayPal could sideline other players in the e-commerce and mobile payments markets.
While society has been transformed by digital technology and mobile phones, the payment industry has struggled to keep up with the pace of change. Back in 2011, there were already millions of cards bearing the contactless vector logo, but the tap-and-pay technology hadn't yet become mainstream.
Predictions that contactless payment would grow steadily over the coming years proved correct as one in ten card transactions are now contactless. The adoption of the quick and convenient payment method was boosted by London 2012 Olympics – the contactless games – and full introduction of swipe card payments by Transport for London (TfL). Via raconteur.net
9 Things You Need To Know About How Mobile Is Changing In 2017
App Annie says we're spending 25% more time on our mobile devices than a year ago. SensorTower agrees, saying we're launching apps 11% more frequently now.
But what does the future hold? Even with that growth, and even though my own research at TUNE indicates that smartphone owners are still installing plenty of mobile apps, thank you very much, we're clearly in a maturing mobile marketplace in the western world.
And the question is: As mobile matures, how will it change? I surveyed almost 100 influencers and experts like Bryan Kramer, Joel Comm, and Tamara McCleary, plus analysts from Forrester and other major market research firms, to find out. Via forbes.com
MyCheck Granted Patent for its Mobile Payment Technology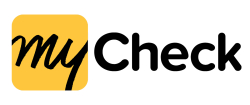 MyCheck, the leading mobile payment platform provider to the hospitality industry, announces that it has been issued a U.S. Patent No. 9,477,995 b2 related to the system, device and method of payment transacted through mobile payment applications. The patent covers MyCheck's point-of-sale integration system and the method of allowing a customer to do self-checkout (using a unique, user-specific code or "handshake" between the guest's mobile device and the POS) at a real-world, non-virtual store, restaurant or other business establishment that the customer is visiting. The patented technology enables a customer to self-checkout their open table without requiring action on behalf of the business establishment.
MyCheck enables a seamless pay-at-the-table experience via direct POS integration. Guests can view, split and pay their bill straight from their smartphone without waiting for the check or the credit card slip, or the server coming over with a tablet or terminal. They can even redeem rewards and special offers which go straight into the POS and use any method of payment they want, including credit card, debit card, Paypal, Android Pay, Apple Pay, MasterPass, Visa checkout and more.
"The patented mobile-payment transaction method designed by MyCheck is proven to be the easiest way to connect the user to the table and to their running tab," Kugler said. "The result for business owners is enhanced operations, higher server tips and faster table turnarounds." Via hospitalitynet.org
Mastercard built a mobile marketplace for farmers in East Africa
More than two billion people across the world continue to stay unbanked. One of the biggest reasons for that exclusion is accessibility. In developing countries in particular, low-income groups tend to get left out of the fold because they don't have access to basic banking services. But now, as simple services like mobile banking have proven to help people transition out of poverty in Africa, organizations are starting to focus on the financial inclusion of vulnerable communities. 2Kuze, a mobile payment solution from Mastercard Labs, is one such initiative that is built for farmers in Kenya.
2Kuze, which translates to "let's grow together" in Swahili, is a digital platform that connects farmers with agents and buyers for cashless transactions. When a buyer enters an online inquiry, the system generates a text message that taps into the farmer community. A farmer can choose to respond with an offer to provide that produce entirely or pitch in with what's available at the time. An agent, who works with Mastercard Labs, then goes in to verify that offer and to negotiate the price with the farmer.
Traditionally, farmers have had to walk for miles to buy and sell or make and receive payments. But with 2Kuze, which is currently being used by about 2,000 Kenyan farmers, they're instantly connected with all the critical points of the marketplace. Via Engadget
Pay-by-the-minute car rental in Dubai is now actually happening! – What's On Dubai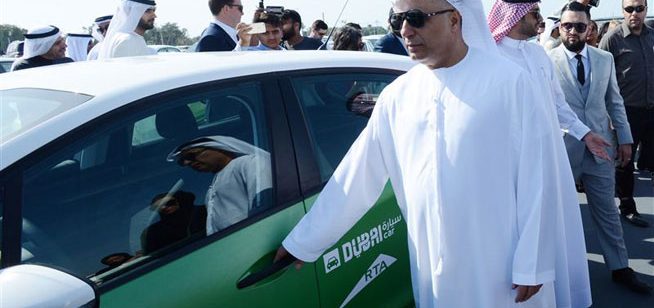 Remember how we told you about U drive, the pay-by-the-minute car rental service in Dubai? But how it then went on hold due to regulation issues?
Well, it's back and is affiliated with the RTA so you can now rent a car for between 40 or 50 fils per minute (aka, around Dhs24 to Dhs30 per hour). When does it start? Today! There are now 200 by-the-minute rental cars on the Dubai roads. U drive will have an initial fleet of 100 cars around Dubai, as will rival service Ekar.
One of the main aims of the cars is to allow people a way to get to and from metro and bus systems during the hot summer months. Because, let's be honest, a 10-minute walk from the metro to your office is lovely now, but impossible in August (that's where U drive and Ekar comes in). We have bad news for those working in Tecomand it areas, however, more on that soon… Via What's On Dubai
Apple Pay expands to over a dozen more banks and credit unions around the US, France, Australia, and China
Apple Pay is now available from over a dozen more banks and credit unions around the United States, France, and Australia as part of the latest expansion wave. Apple's mobile payment service launched just over two years ago with hundreds of additional regional banks and credit unions added every few weeks.
Since launching in the United States, Apple Pay has expanded to Canada, France, Russia, Switzerland, the United Kingdom, Australia, Mainland China, Hong Kong, New Zealand, Singapore, Japan, and most recently Spain. Via 9to5mac.com
Analysts tip mobile payment market to hit $3T by 2022
The global mobile payments industry is set to be worth $3.39 trillion by 2022 driven by markets in Asia-Pacific, Allied Market Research predicted.
The US-based research company forecast the sector will continue to be led by SMS and WAP-based payment systems. However, it added an increase in the number of NFC Point of Sale terminals and campaigns driven by large players providing mobile wallet services will also provide robust growth to this segment.
Its top-line figure represents a compound annual growth rate of 33.4 per cent for the market as a whole between 2016 and 2022, with NFC-based payments experiencing a higher rate of 36 per cent annually through the forecast period. Via mobileworldlive.com
Mobile Moves
Get regular coverage of mobile payments, mobile apps, new mobile technology and mobile payment disruptions by subscribing to the free PaymentsNEXT newsletter at the top of the page.