Our newsletter today has an extensive roundup of global e-commerce and retail news about Amazon, Newegg, Toys "R" Us, Saks Fifth Avenue and Under Armour. We also take a look at Bancor's new cryptocurrency wallet, which automatically converts digital coin values and allows users to buy and sell without using a cryptocurrency exchange.
Global e-commerce and payments news roundup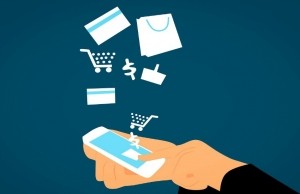 We've got a roundup of the latest global e-commerce and retail news including cryptocurrency payments, new investment in Paytm, and the latest from Amazon, Newegg, Toys "R" Us, and data breaches at Saks Fifth Avenue and under Armour. Read more…
Bancor Wallet auto-converts cryptocurrencies 
Bancor's launch of its new cryptocurrency wallet allows users to buy, store, manage, and convert automatically between any two tokens on its Bancor Network, with no counterparty, at an automatically calculated, transparent cost. This should get the attention of cryptocurrency exchange competitors. Read more…
Check out more global payments news and payments industry trends by clicking on your choice of categories in the sidebar to the right.