A German court has ruled against Amazon and its Dash Button saying the device does not provide adequate consumer product information and therefore breaks consumer protection law in Germany.
Dash Buttons are thumb drive-sized devices consumers can use to quickly reorder their favorite products with fast, free Prime shipping on Amazon's mobile app or website.
To use a Dash Button, you need to have the Amazon app on your phone or tablet with 1-Click payment method and delivery instructions setup for your Amazon account. Voila.
When you're running out of Cheezies, Tide detergent, Huggies diapers, Gillette razors or more than 300 other products, just press your Dash Button and your order will be entered, fulfilled and on its way to your door.
Except of course in Germany.
Court claims lack of consumer protection
The regional consumer watchdog group that brought the lawsuit said shoppers should know what they're paying for at the time of purchase.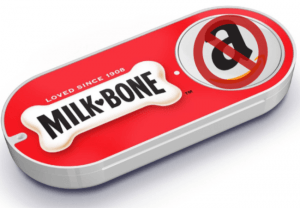 "We are always open to innovation. But if innovation means that the consumer is put at a disadvantage and price comparisons are made difficult then we fight that," Wolfgang Schuldzinski, head of the consumer body said in a statement.
An Amazon spokesman said the company is convinced it complies with German law and will fight the ruling. The German court, however, has said it will not entertain an appeal.
German anti-trust investigation continues
Amazon is also under investigation by Germany's anti-trust authority over whether Amazon's marketplace practices exploit third-party sellers because of its market dominance.
Germany is Amazon's second largest market, although it has had long running battles with its employee unions over pay and warehouse working conditions.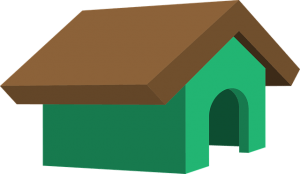 It's possible that other EU member countries could take up similar investigations into various parts of Amazon's business and market dominance.
For now, it seems German consumers will have to look for other buttons to press in order to enjoy the benefits of their Amazon Prime memberships.
Besides, who needs 10 or 15 individual Dash product buttons cluttering up the pantry, bathroom, garage or dog house just because you're too lazy to open the mobile app and scroll to order and pay for your Amazon products like everyone else?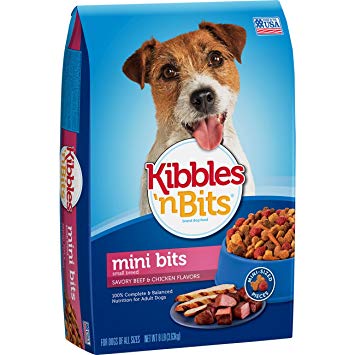 Sometimes I wonder if the payments industry doesn't over-design or over-complicate products and services unnecessarily.
That reminds me. I'd better check to see if I still have enough Kibble and toilet paper left in the pantry. Those are two things you never want to run out of.