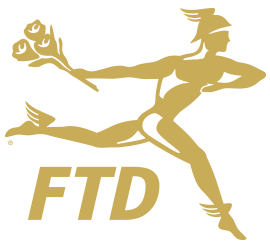 It's never a happy day when a 109-year-old retailer files for bankruptcy.
That's certainly the case with FTD as it files for Chapter 11 bankruptcy protection and begins to sell off its business assets, one bouquet at a time.
A colorful history
Founded in 1910 in Rochester, New York as a retailers cooperative, Florists' Telegraph Delivery (FTD), helped consumers send flowers to distant locations using florists in the FTD network which eventually grew to more than 35,000 small retail shops in 125 countries by the 1980s. In 1923, the company expanded to the UK and the iconic Mercury Man logo was copyrighted in 1929 as its official trademark.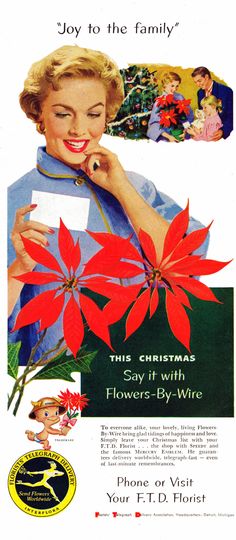 In 1933, FTD entered its first float in the Rose Bowl Parade. In 1946, International Telegraph Florists was established between FTD, the FTD British Unit and Europe's floral clearinghouse Fleuron, to sell flowers-by-wire all over the world and the group later became known as Interflora.
Advertising by the company in the 1950s included endorsements by Hollywood stars Kim Novak, Elizabeth Taylor, Dale Evans, Rosemary Clooney, and many more. By 1963, the company had changed its name to Florists' Transworld Delivery and on August 8, 1979, launched an electronic system called the Mercury Network to link its worldwide florists together.
In 1999, FTD.com became a publicly traded company on NASDAQ under the ticker symbol "EFTD." After a reverse merger in 2002, the company began trading on NASDAQ, then went private 2004, only to go public again in 2005. Through 2013, the company went private and public again several times until it was spun off from United Online to trade on NASDAQ again under the symbol "FTD."
In December 2014, FTD Companies, Inc acquired Provide Commerce for $144.7 million in cash plus an exchange of shares. The acquisition included rival online sales competitor ProFlowers, Shari's Berries, Personal Creations, Gifts.com, Cherry Moon Farms, ProPlants, Sincerely and Kalla.
Disastrous debt with acquisition

With the acquisition of e-commerce savvy ProFlowers' and its portfolio of dot-com brands, FTD hoped to benefit from a combination of its own global sales network and the technology expertise of its new partners. Unfortunately, carrying a new debt load of nearly $200 million gave it little room to maneuver and it never managed to fully integrate operations to its benefit.
Within two years, the writing was on the wall as sales in its florist business dropped by 1% in 2016 and by 2017, sales had decreased by 9%.
New tech-savvy competitors and Amazon created a whole new marketplace and playing field for e-commerce businesses. With sales dropping, FTD couldn't afford to invest in the technology required to compete in an omnichannel retail world.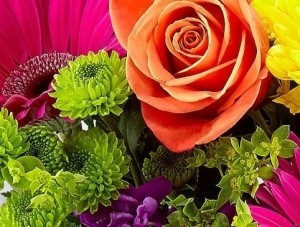 Bloomberg's Jeremy Hill writes, "Liquidity evaporated amid falling sales and an expensive turnaround attempt. Operating income from US consumer segment fell $51 million, or 110%, between 2017 and 2018. The slumping profits caused the company to breach terms of its loans that limited debt relative to its cash flow. The struggles continued through the important Valentine's Day holiday and lenders in March gave the company a June 1 deadline to find a way to repay its debt."
FTD says it has an agreement to sell ProFlowers and its North American and Latin American floral business to private equity firm Nexus Capital for $95 million. Its other brands and business are also on the table.
CNBC reports the company has also sold its UK business Interflora to a subsidiary of The Wonderful Company for $59.5 million in a deal not part of its bankruptcy filing. Other strategic investors are reportedly looking at a potential purchase of some of its other dot-com properties.
"The important actions we are taking today are designed to enable us to continue supporting our network of florists and business partners and serving consumers while we work to complete the initiatives coming out of our strategic review," CEO Scott Levin said in a statement.
Couldn't meet tech competitors' challenge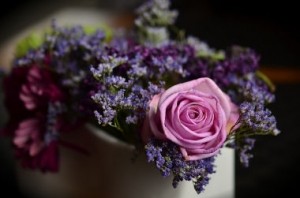 Industry analysts say FTD simply couldn't meet the competition from new tech players and e-commerce competitors.
CNBC's Lauren Hirsch explained, "At the time of the deal, ProFlowers directly sourced its flowers, allowing it to offer similar products for less. Seeing the new model as a threat, FTD acquired ProFlowers. But FTD was unable to fully integrate the two companies. Its goals of consolidated technological investments and combining business and marketing teams never fully came to fruition."
There are many lessons in this bankruptcy to do with acquiring too much debt, inadequate strategic execution, and a failure to invest in and keep up with technology.
Meanwhile, FTD continues to operate and deliver flowers while navigating its way through its Chapter 11 challenges, leaving much uncertainty for its 870 employees and global network of small florists.