Our Friday fintech news includes reports of a healthy jump in Q2 global fintech VC investment, up 120% from Q1 2017 according to KPMG and CB Insights. More than $8.4 billion was raised compared with $3.6 billion in Q1.

KPMG says a number of Australian fintech companies have grown from 100 in 2014 to 579 today and 60% of them are located in Sydney. The Singapore Fintech Association published a new online directory of more than 300 local fintech companies.
Shanghai-based Dianrong raised more than $220 million in new capital from global VCs for its financial services platform which supports more than 4 million Chinese retail lenders. Hong Kong digital wallet company TNG FinTech Group will close a new $60 million capital round.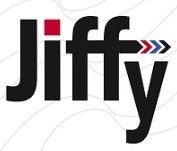 FinTech startup Bread raised $126 million in new capital. It provides retailers with a white-label, online loan service for customers buying higher-priced products. Italian P2P payments app Jiffy will add services to more than 150 retailers, allowing consumers to pay for products and services by scanning a QR code and authorizing payment with a digital fingerprint.
Boston-based Aite Group says US-Canada cross-border e-commerce will reach $126.2 billion by 2020 from $72.7 billion this year, creating new challenges and opportunities. 75% of Apple Pay transactions are outside of the US according to the company. Square's new cash card and loan business are growing along with its core payment services which grew 26%.
Global Fintech Investment Sees Healthy Rebound in Q2 2017
Fintech funding saw a strong rebound in Q2 2017 as global merger and acquisitions (M&A) and private equity (PE) fintech deals helped drive the sector overall, according to KPMG and CB Insights – a quarterly report on global fintech investment. On a global basis, total fintech funding reached $8.4 billion in the last quarter, up more than 120 percent from $3.6 billion in Q1 2017.
A few mega-rounds buoyed global fintech funding significantly, led by the buyout of Toronto-based payments company DH by US-based Vista Equity Partners, setting $3.6 billion funding round, which accounted for more than half the total fintech funding during the quarter.
European funding volumes increased overall. Fintech firms in Europe attracted $2.0 billion in VC investment in Q2 2017, the best figure in more than a year although still notably lower than the $5.8 billion seen in Q4 2015. Within Europe, Germany continued to thrive, outstripping the UK which saw deal value rise to $1.4 billion, although transaction volume remained steady.
Excluding the DH deal, activity in the US, including M&A and VC investments, totaled 105 deals in the second quarter. Total VC investment in the US rose to $2.0 billion, including five of the top 10 fintech deals globally – AvidXchange (US$300 million), Bright Health (US$160 million), Pos Portal (US$158 million), Fast Match (US$153 million) and Addepar (US$140 million). Via financemagnates.com 
KPMG Says Investors Eye US FinTech Startups
Good news for FinTech startups: in the U.S., venture capitalists have boosted their activity in the market, with Q2 FinTech investments regaining its strength, according to analysts at KPMG.
The firm's Pulse of FinTech report for Q2 2017, released this week, found overall FinTech funding in the U.S. increased to $2 billion in the quarter, up from just $500 million in Q1. A total of 129 investment deals were completed in Q2, researchers noted.
B2B FinTech is a new focus for investors, too, KPMG analysts said, with four of the top 10 deals of the quarter landing in the B2B market, as venture capitalists and innovators look to streamline and improve corporates' back-office functions.
"Early on, the focus of many FinTech startups was geared toward enhancing the customer experience, but now we are also seeing them turn their attention to automating mid- and back-office banking applications," said KMPG Enterprise Innovative Startups Network Co-Leader and KPMG Venture Capital Practice Co-Lead Partner, Brian Hughes. "In addition to this shift, we also expect to see increased investment in blockchain, InsurTech and RegTech over the next few quarters." Via pymnts.com
Sydney at the centre of booming Australian Fintech industry
Sydney is home to over half of Australia's Fintech companies and is helping to drive unprecedented growth in the industry, according to a new report by the Committee for Sydney and KPMG.
The report, Scaling the Fintech Opportunity: For Sydney and Australia, finds that the number of Fintech startups in Australia has increased from less than 100 in 2014 to 579 companies today, with around 60 percent of all Fintech companies basing themselves in Sydney. Launched today at a special event at by NSW Minister for Trade and Industry, the Hon. Niall Blair.
Fintech is by-and-large driven by local companies, with 512 Australian and 67 offshore companies operating locally. The range of sectors has also diversified substantially, with 10 Fintech categories having more than 20 Fintechs operating locally. The two largest sectors by number of Fintech companies and capital investment are payments (128 companies) and lending (80 companies), with substantial growth in both categories. Payments is expected to continue its growth, with the New Payments Platform going live in 2018, as Fintech companies, locally and globally, seek to benefit from this new national infrastructure. Wealthtech (78 companies) ranks third highest for number of companies and has also continued to grow, reflecting the sophisticated state of our financial services industry. Via finchannel.com
Singapore FinTech Association Launches World's First Country-level FinTech Directory

The Singapore FinTech Association (SFA) has launched the first country-level FinTech directory in the world. The directory, hosted on SFA's website, provides profile descriptions of approximately 300 FinTech businesses in Singapore – including the company's background, business model, and funding status. SFA has collaborated with LTP to provide the first batch of information in the directory, using LTP's MEDICI platform as the source.
The directory is designed to organise and provide a centralised repository of information about the Singapore FinTech community. It is free to browse, with data maintained and updated by the FinTech companies themselves. The information provided will support funding activities and help attract talent. According to Daphne Ng, CEO, JEDTrade, a local FinTech "As a startup, we face a range of challenges, including finding the right co-workers. This directory is useful as it allows interested job-seekers a 'one-stop shop' to gain direct insight into our business." Via singaporefintech.org
Dianrong Announces Series D Round Funding of US$220 Million
SHANGHAI — Dianrong today announced Series D round funding of US$220 million from leading global investment funds. This latest funding was led by GIC Private Limited, Singapore's sovereign wealth fund, along with CMIG Leasing, Simone Investment Managers, and other institutional and individual investors.
Soul Htite, Founder and CEO of Dianrong, said, "We are humbled and honored to welcome GIC, CMIG Leasing, and Simone Investment Managers, to the Dianrong family. The addition of these distinguished global investors not only validates our past successes, but reinforces our commitment to 'The New Finance', which applies fintech to deliver greater financial freedom to Chinese families and small businesses. This latest capital injection will help us expand and accelerate these efforts and further drive sustainable and profitable business growth."
Dianrong, a leader in online marketplace lending in China, originates US$500 million in monthly assets for 4 million retail lenders. Founded in 2012, Dianrong offers individuals and small and medium-sized enterprises a comprehensive, one-stop financial platform supported by industry-leading technology, compliance and transparency.  Via prnewswire.com
Hong Kong Startup Is Said Close to $500 Million Valuation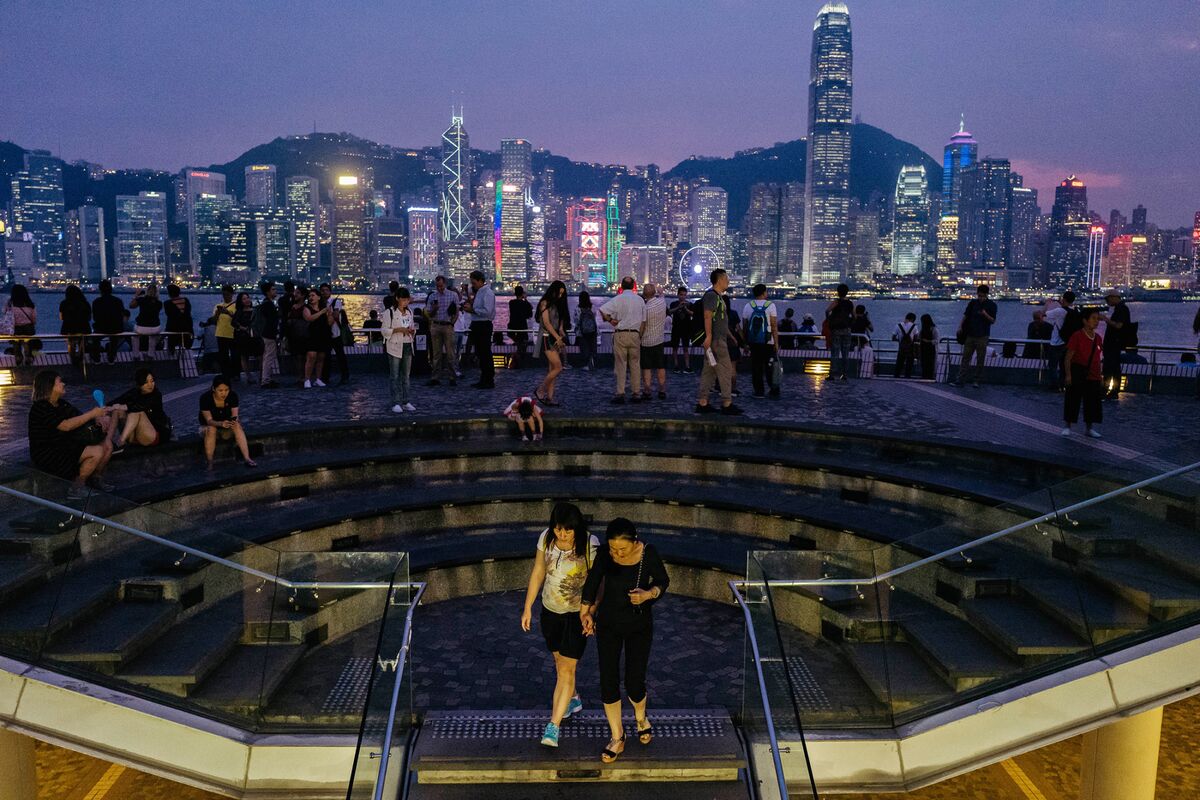 TNG FinTech Group Inc., a Hong Kong-based digital wallet operator founded in 2013, is poised to close a funding round and is targeting a valuation of about $500 million, according to a person familiar with the matter.
The firm has attracted almost $60 million in the series A round from investors including a Beijing-based private equity fund, said the person, who asked not to be named discussing private deliberations. TNG, which offers global money transfers, foreign-exchange transactions and bill payments, expects to be profitable this year and is targeting a listing in either New York or Hong Kong by 2019, the person said.
Hong Kong, with an economy focused on property and finance, has struggled to create major startups and no companies from the city make the CB Insights list of unicorns, or firms with a $1 billion valuation. Via bloomberg.com
Bread Raises VC Funding for Consumers Financing
FinTech startup Bread, which offers consumer financing on large online purchases, has raised $126 million in a Series B venture capital (VC) funding round.
Forbes reported news that Bread is one of the FinTech startups that wants consumers to ditch their credit cards and instead opt to finance major online purchases, such as furniture and large home appliances, with a loan that has lower rates and predictable monthly payments.
Founded in 2014, Bread offers white-label solutions for retailers who wish to offer convenient online lending to their customers in the hopes that they will spend more money, on more things, when they have the ability to pay later. Via pymnts.com
Jiffy moves from P2P to P2B
Italian P2P payments app Jiffy is heading to the high street, with deployment at over 150 retail stores in Milan, Rome and Turin. Developed by SIA and GFT, Jiffy claims over 4.2 million users and more than 120 Italian banks deploying the app, which enables subscribers to send and receive money in real time to their contact lists using just a mobile phone number.
For the physical roll out, commenced by Intesa San Paolo, payment is made by scanning a QR Code generated by the merchant at the point-of-sale. The customer can then view the details of the payment on the app and authorises the transaction by fingerprint or PIN. Via finextra.com
As Cross-Border E-Commerce Continues to Grow, Expect Payments to March in Step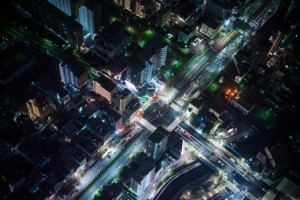 While US and Canadian consumers will spend an estimated $72.7 billion on cross-border e-commerce in 2017, that figure is projected to increase to $122.6 billion by 2020, says Boston-based Aite Group LLC in its "Digital Commerce in Northern America: Growth and Opportunities" report released in 2016.
One factor behind the projected growth in cross-border e-commerce is the natural inclination of a retail brand to expand. "Companies are always trying to tap into new markets," says Tony Holbrook, vice president of marketing and commerce at Irvine, Calif.-based Ingram Micro commerce and fulfillment. "It's largely driven by channels." Typically, a brand may try to expand by diversifying a channel, like e-commerce, he says. "Many times it's easier for a brand to expand into an international market when trying to better year-over-year gains," he adds.
That expansion generates some payments issues, like how to handle duties and taxes for multiple countries. Ingram Micro offers a service that includes an algorithm that calculates in real time applicable duties and taxes, Holbrook says. The merchant can then decide to pass along the cost or absorb it. Via digitaltransactions.net
Just One in Four Apple Pay Transactions Come From the US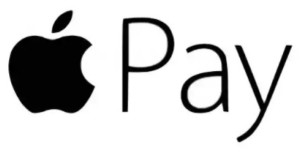 Apple Inc.'s Apple Pay service continues to roll out in foreign countries, so much so that 75% of its transaction volume is coming from abroad, according to Apple's chief financial officer.
Apple Pay, which uses near-field communication technology for contactless payments with the iPhone and Apple Watch wearable device, was live in 15 countries early in the spring and launched in Italy in May. Next up are the United Arab Emirates, Denmark, Finland, and Sweden, all of which are scheduled to get the mobile-payment service before year's end, senior vice president and CFO Luca Maestri told analysts Tuesday.
"Apple Pay is by far the number-one NFC payments service on mobile devices, with nearly 90% of all transactions globally," Maestri said on a conference call to review Apple's results for the quarter ended July 1. "Momentum is strongest in international markets where the infrastructure for mobile payments has developed faster than in the U.S. In fact, three out of every four Apple Pay transactions happen outside the U.S." Via digitaltransactions.net
Square's New Cash Card and Loans Grow Along With Payment Volume

Merchant acquirer Square Inc. increased its presence among consumers in the second quarter with the June rollout of its physical Square Cash Card, a Visa debit card, and the launch of a test in which Square provides loans to customers of its merchants.
Both developments occurred as Square's gross payment volume hit $16.4 billion, up 32% from $12.5 billion a year earlier. Total net revenue increased 26% to $552 million. Square still reported a net loss of $16 million, but it was smaller than analysts expected and down from $27 million in 2016's second quarter.
Always looking to be more than a conventional acquirer, San Francisco-based Square offers everything from food delivery for restaurants through its Caviar service to a person-to-person payments through Square Cash, which launched a virtual debit card last September. Now the virtual card has a physical cousin that can be used at any Visa-accepting merchant.
Consumers outside the financial mainstream are taking to Square Cash, according to Square founder and chief executive Jack Dorsey. Via digitaltransactions.net