It's time for our Friday fintech news roundup including new developments from the global payments industry. PwC research predicts 82% of financial services companies will partner with fintechs in the next five years. Connecting local markets needs with global payments requirements is the key to meeting consumer demands according to Payza's Firoz Patel.
With more than 50% of the payments market in China, Alipay still has room to grow according to a report by Seeking Alpha.
Big US credit card companies, including American Express, MasterCard and Visa, are still seeking entry to the China market which is predicted to grow to 9 billion cards in circulation from 6 billion in 2016 according to GlobalData Plc. In a new report, EY looks at how new "payments banks" in India will make money without revenue from loans and lending.
By 2018, the Bank of England will implement new regulations opening up its interbank system and encouraging competition with the UK's big four traditional banks by new fintech players. In January 2018, UK consumers will no longer have to pay add-on fees charged by businesses when paying by debit, credit card or PayPal similar to EU regulations. In 2010, consumers paid an estimated $613.4 million in credit and debit card surcharges by businesses.
Samsung Pay will support PayPal payments in-store, on the web, and in-app soon in the 19 markets it operates. Starling Bank in the UK will now support Apple Pay payments. In Singapore, OCBC Bank's PayNow mobile app will let users generate their own QR codes to enable payments and money transfers.
The Amazon app, installed on an estimated 75% of US smartphones, can now be used to pay for meals at TGI Fridays. Could such third-party payment app combinations be a sign of the future? With the AI-powered Facebook Messenger bot, consumers can make payments, set payment limits and turn their credit cards on and off.
The war on cash payments is definitely getting more crowded every day.
On the Fintech Frontline: Three Key Areas Driving Payments Forward
FinTech is seriously booming. PwC research recently found 82% of financial services companies expect to increase FinTech partnerships in the next five years. The same report also identified consumer banking and fund transfers/payments as the two areas most likely to see the biggest FinTech disruption.
First: APIs – digitally open for business One of the defining features of the FinTech revolution is the need for immediacy. With the cross-industry transition towards offering a wider range of payment options, more companies are realizing omni-channel payment technologies provide a competitive edge.
Second: RegTech keeping compliance in check With new payment technology comes new compliance requirements. RegTech often carries the tagline 'the new FinTech', but it is more a progression of the FinTech industry – where regulation must keep pace with the immediacy created by new payment technologies. Deloitte defines RegTech as technology that seeks to provide "nimble, configurable, easy to integrate, reliable, secure and cost-effective regulatory solutions."
Third: New approaches to cyber threats Alongside new payment technology and regulatory concerns, organizations must also manage the risk of cyber-attacks. The financial services sector naturally finds itself under close attention from hackers and fraudsters looking for financial gain – new technology means new digital avenues. Organizations are beginning to realise this. According to PwC cyber security spending increased 67% from 2013 to 2017. Via cpapracticeadvisor.com
Payza's Firoz Patel on e-commerce and the future of payments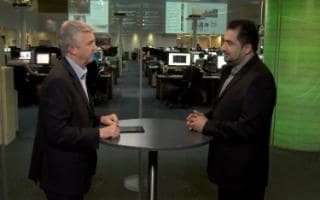 Firoz Patel says that the challenge is in providing local tools that are compatible with international payment networks. Domestic services, such as mobile money, cannot be used to transfer funds internationally, and many banks do not offer the payment services that cross-border merchants require to do business.
One way in which Payza overcomes this barrier is by partnering with local financial institutions and working with regulators to facilitate payments between local customers and cross-border merchants. Payza blends traditional payment options, such as credit cards and bank accounts, with new technologies such as mobile money and cryptocurrencies.
"Consumer demand is actually what's making the change now. The trends are being determined by their needs, and their needs are dictating that people are looking for faster, easier methods of payment. Via telegraph.co.uk
Alibaba Affiliate Ant Financial: World's Largest Fintech Poised For More Growth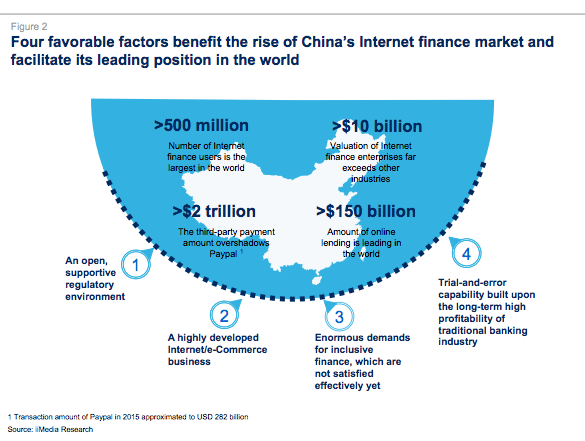 Ant Financial's Alipay still has room for growth in China driven by e-commerce and proximity mobile payments growth. Alipay's overseas growth is driven by increasing numbers of Chinese tourists.
Ant Financial, Alibaba's (NYSE:BABA) financial affiliate, is the largest fintech in the world, and leads the pack of the world's largest fintech unicorns, the top four of which are from China, the largest fintech market in the world: Ant Financial (US$60 billion), Lufax (US$18.5 billion), JD Finance (US$7 billion) (NASDAQ:JD), and Qufenqi (US$5.9 billion).
Mobile phones function as mobile wallets for about 425 million Chinese, or 65% of all mobile users. This is the highest penetration rate in the world. At 38 trillion yuan (US$ 5.5 trillion) last year according to data from iResearch, China is the world's largest mobile payments market and is over 50 times bigger than the American market where mobile payments reached US$112 billion.
Ant Financial's Alipay – known as the PayPal (NASDAQ:PYPL) of China – controls over half of China's mobile payments market. Alipay and TenPay (owned by Tencent) together control over 90% of the market. Via seekingalpha.com
Exclusive: US bank card companies to seek licenses to operate in China
US-based payment card companies, including American Express, MasterCard and Visa, are preparing to submit license requests to operate in China within months, according to three people with direct knowledge of the matter.
The long wait for the US companies is, though, unlikely to end soon. It may take as long as two years or more for the companies to clear all official scrutiny, including from banking regulators, and for them to pass a security review, as well as meeting other conditions, the sources said.
The move comes against a backdrop of growing economic friction between China and the United States, after the two countries failed on Wednesday to agree on major new steps to reduce the US trade deficit with China. US payment network operators have been waiting for more than a decade to get access to China. It is set to become the world's largest bank card market by 2020, when the number of cards in circulation is forecast to rise to 9 billion from 6 billion in 2016, according to research firm GlobalData Plc. Via reuters.com
Here's how payments banks will make money without lending
Payments banks, a new class of institutions aimed at deepening financial inclusion, are set to redefine banking business models in India. They are sewing up a thread of unorthodox revenue streams including data monetization, cross-selling of financial products, forming credit access platforms and creating alternate merchant payment models to get around the constraint of not being able to lend.
"While savings is core to banking, very few banks have taken an approach toward encouraging micro-savings, i.e. making acceptable savings amount to near zero," said a recent report entitled 'Alternate revenue models for Payments Banks in India' by EY, an audit and consulting firm.
"Payments Banks need to focus on developing products that significantly reduce the minimum denomination that needs to be accumulated to be put into a savings product," the EY report said. These companies are also likely to offer a suite of products by cross-selling services such as insurance and mutual funds through strategic alliances with non-banking financial companies (NBFCs), asset management companies (AMCs) and even conventional large banks. Via moneycontrol.com
Bank of England opens up payments systems to spur fintech
The Bank of England has widened access to Britain's interbank payments system to increase competition from new fintech firms in the financial system, where the "Big Four" high street banks have long dominated.
The BoE flagged the plans in May and on Wednesday published a detailed framework to make this happen as more and more people use their phone to pay a bill or shuffle money between countries.
It allows new payments firms like those offering prepaid cash cards and prepaid online and mobile accounts, to have access to its "real time gross settlement" or RTGS payments system. Remittance firms, which allow people to send money overseas, and foreign exchange services are also included.
The changes, which in practice will come into effect in 2018 once legislative changes have been completed, will enable such non-bank payments services providers (PSPs) to compete better with banks, the BoE said. Via reuters.com
Credit and debit card surcharges to be banned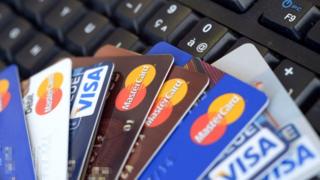 Consumers are no longer to be charged extra for paying by debit or credit card, the government has said. From January next year, businesses will not be allowed to add any surcharges for card payments.
The worst offenders currently are airlines and food delivery apps, and small businesses which typically add a fee for cards. In 2010 alone consumers spent £473m ($613.4m) on such charges, according to estimates by the Treasury.
It follows a directive from the European Union, which bans surcharges on Visa and Mastercard payments. However the government has gone further than the directive, by also banning charges on American Express and Paypal too. Via bbc.com
Samsung Pay to support PayPal in-store, in-app, and on the web
Samsung has announced that its mobile payments services, Samsung Pay, will soon support PayPal payments in-store, on the web, and in-app — basically anywhere Samsung Pay is accepted.
The news comes three months after Google's Android Pay service added support for PayPal, while last week Apple revealed that you could now pay for digital goods through Apple's own stores using PayPal — though it stopped short of supporting PayPal payments through Apple Pay itself.
Samsung Pay is now fully available in 19 markets, having launched in its native South Korea back in August 2015 — before landing in the U.S., China, Spain, and a number of markets across Europe, Asia, and Latin America.
Additionally, Braintree, a PayPal subsidiary that helps power online and mobile payments for e-commerce companies, will also support Samsung Pay, thereby extending Samsung's payments reach to more merchants if they add just a few lines of code to their websites and apps. Via venturebeat.com
Starling Bank Now Accepts Apple Pay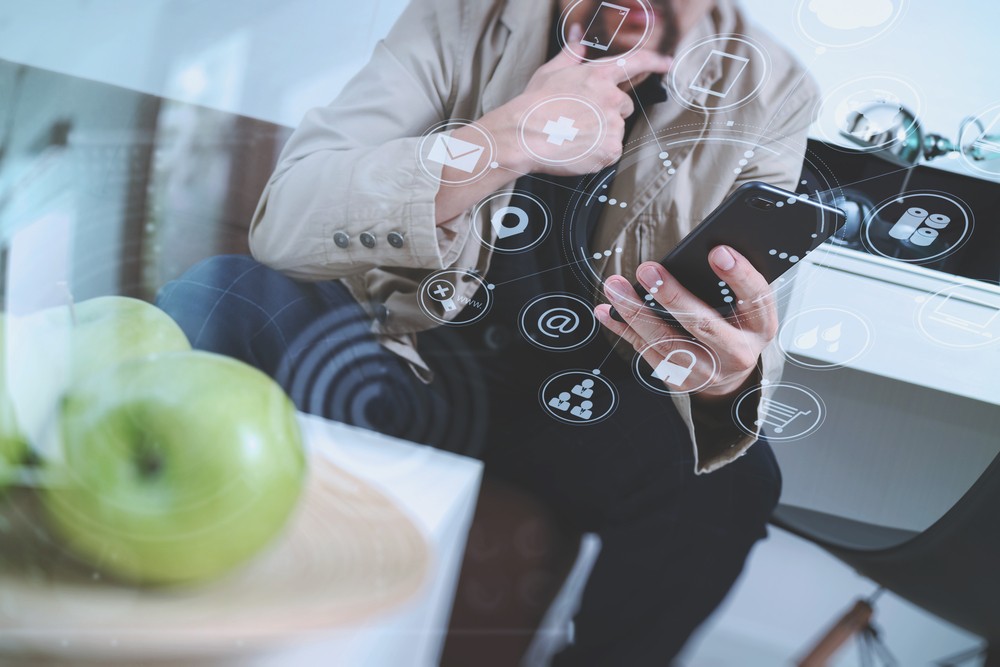 Starling Bank, the digital-only U.K. bank, has now added Apple Pay support as an online payment method, which means customers can add their Starling debit card to Apple Wallet. According to a news report, with the mobile pay support, customers can make online payments via their Apple devices. Starling Bank is the latest of a string of banks in the U.K. that are supporting Apple Pay, including well-known, traditional ones.
The digital bank says it will be the first in the U.K. to offer in-app provisioning for Apple Pay. Customers of Starling will be able to load their payment cards into their digital wallet before the physical card comes in the mail.
In April, Starling inked a partnership with Pay by Bank, the mobile payment app of Vocalink, to enable users to buy things online. According to a report, Pay by Bank app's technology is already being used by Barclay's with its Pingit app, but the report noted this marks the first time a digital challenger bank has decided to use the service, which relies on digital tokens instead of requiring users to provide account and card details when making purchases online. Via pymnts.com
OCBC's Pay Anyone app now generates QR codes for payment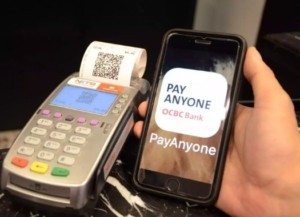 OCBC Bank has introduced a new feature to its Pay Anyone app, which will allow users to generate their own unique QR codes to receive payments from or send money to other users of the app.
Users have to be registered with PayNow to make use of this feature and it is enabled only on phones with fingerprint recognition.
PayNow, the e-payment system rolled out last Monday by seven participating banks, allows customers to send money to one another using just the recipient's mobile phone or NRIC number. But Pay Anyone app users do not even need each other's mobile phone or NRIC numbers to make such transactions. Via straitstimes.com
Amazon's Mobile App Can Pay Ahead at TGI Fridays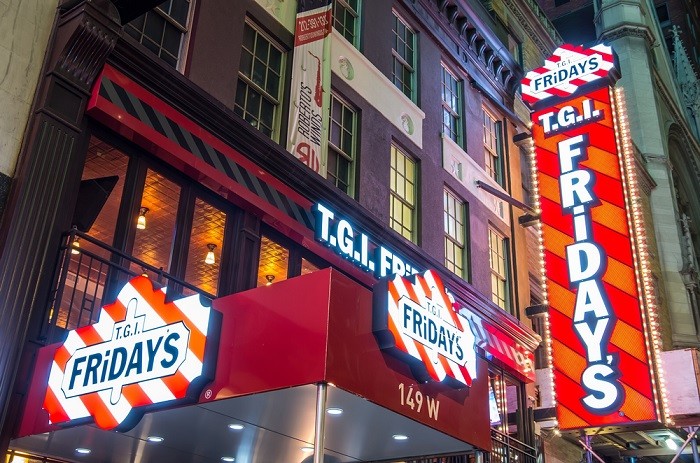 "The dirty little secret about apps in 2016," Amazon's Vice President of Amazon Pay Patrick Gauthier told Karen Webster in a recent conversation, "is that people don't download them."
That's a problem for merchants, who spend time and treasure building apps and then lose sleep worrying about their app distribution among an audience of consumers increasingly unwilling to try new things apps-wise. According to ComScore, Gauthier noted, about 40 percent of Americans downloaded fewer than zero apps in 2016. Consumers tend to have a handful of apps that they like and use regularly — the rest fall by the wayside, much to merchants' chagrin.
However, on the list of apps that grace most consumers' phones — and find themselves more often used than forgotten — is the Amazon app, which is installed on something like 3 out of 4 phones in the United States. And this, Gauthier noted, gave Amazon an idea about how it could best use that massive install base to the betterment of all in the ecosystem. The idea that they are rolling out today will be a new extension of the functionality of the Amazon app which will allow consumers to directly access third-party services via Amazon's app. Via pymnts.com
Try This Facebook Bot Before You Cancel Your Lost Credit Card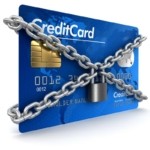 It's happened to all of us. We forgot we left our credit card in a different jacket, call the bank to immediately cancel the card, and scramble to update our numerous accounts with the new card information, hopefully avoiding late charges because our payment method is no longer valid. With the AI-powered Facebook Messenger bot, life doesn't have to work this way.
Developed by First Performance Global, the bot allows people to pay bills from one place, turn their credit card on or off at will, and set spending limits to fit their budget, travel and lifestyle directly from Facebook. I talked with the experts behind the U.S.-based fintech startup during the launch of the SAP Next-Gen Innovation Community for Financial Services at the SAP Leonardo Center in New York City.
According to CEO Bill Hernandez, First Performance Global tackles one of the biggest challenges holding back innovation in the payment industry ─ legacy systems. Via forbes.com