In China and Europe, contactless cards and mobile payments are commonplace, even with small payments. But in the US, cash and debit for small purchases are still king, although there is change on the horizon according to a survey from CreditCards.com.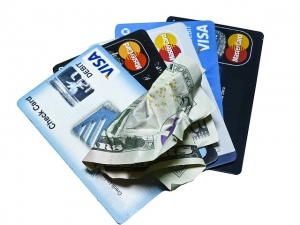 For US consumers, contactless cards, mobile payments and rewards credit cards all still take a back seat. 49% of US adults usually pay cash, 35% use debit cards and 16% pay with credit cards.
"Contactless cards are very popular abroad but still in their infancy in the U.S," said Ted Rossman, an industry analyst at CreditCards.com. "I think they'll catch on here because most retailers can now accept them, and most card issuers are delivering contactless cards to their customers."
Why so slow to change payment methods?
The report highlights a number of reasons why change is slow in the US.
Only 39% of respondents with rewards credit cards have used mobile payments, and just 14% have used a contactless card. 53% said they didn't own a contactless card and 22% were unsure if they did or not. Is there a failure to communicate by credit card issuers?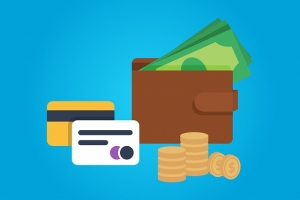 40% of those surveyed said they prefer to use cash or debit instead of a rewards credit card for small purchases because it's faster. Even though not necessarily true, that's where consumers' heads are at in the US.
Another 24% said they were concerned about credit card spending, perhaps seeing cash and debit cards as a way to manage their spending or avoid interest charges according to Chane Steiner, CEO of Crediful.
Of those surveyed, 14% said stores had limits that prevented them from purchasing with cards for less than $10.
Steiner said many consumers are just simply afraid or unfamiliar with new technology. "Many consumers might have reservations about mobile payment security — and fears about losing or breaking their devices," he added.
Signs of change?
Rossman said New York and Chicago transit systems accepting contactless card payments is a sign of change on the horizon.
"Once people see how easy it is to pay with a tap, I think they'll do the same at grocery stores, fast food restaurants, pharmacies and other places people like to get in and out quickly," he said.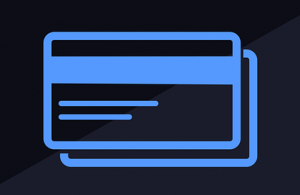 The more income earned, the more consumers use credit cards instead of cash for small purchases the report noted. Rising incomes may also influence the choice of payments in the future.
"Since 2014 there has been a steady shift away from cash for small purchases, with credit being the largest beneficiary," says Rossman. "In that time, the percentage of respondents using credit cards for small purchases has more than doubled."
But the most important factors are simply the availability of new technology, the retailer's willingness to accept contactless and mobile payments, and the fact that younger generations are becoming the dominant spenders and are less resistant to technology.
"Mobile payments are typically even more secure than chip-enabled credit cards because they usually require biometric authentication — a fingerprint, face or iris scan, for example," Rossman said.
There's that information and education barrier raising its ugly head again.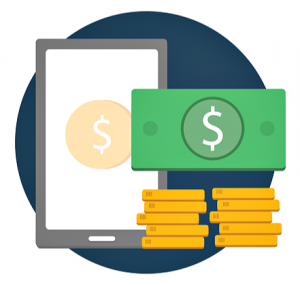 Finally, there's a question of incentives. For small purchases, points or cashback on amounts under $10 won't influence the decision. Neither will concern for a credit card backup if a purchase goes wrong. Small potatoes are simply small potatoes.
The US is still dragging its heels, but contactless and mobile payments are already a way of life in many parts of the world and its growth is definitely on the horizon in North America. It won't be too long before we're tapping and going with the rest of the world.