It's Friday and we've got fintech news to keep you current on the latest technology Innovations impacting the traditional world of banking and finance. An Accenture report says banks must move from mobile-first to AI-first if they hope to stay competitive. Fintech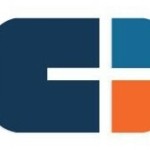 offers financial services to millions of unbanked people and between 2013-2017, more than 700 million people opened a bank account for the first time.
Banks hope fintech will play a lead role offering customer acquisition; lower costs; advanced analytics; and segment specific offers. CB Insights profiles it's Top 100 fintech companies using AI to improve and expand credit offerings, insurance options, personal finance services, and regulatory software. IB Times looked at why Israeli fintech is growing so fast and highlighted successful VC fundings of Upstream Commerce ($75 million) and Next Insurance ($29 million).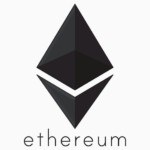 New UK research by Azimo says mobile banking and digital-only banks save customers £7 billion ($9 billion) in service fees annually. CREALOGIX and Julius Baer are partners in driving innovation in the bank's digital smartphone banking services. Barclays new smart debit card lets customers turn it off in order to prevent debit card scams. 
In January 2017, Venture Scanner was tracking 891 blockchain rand bitcoin technology companies across 12 categories, appearing in 73 countries, with a total of $1.9 billion in funding. IB Times looks at three key features of cryptocurrency Ether built on Ethereum open source technology. 
Banking Must Move From Mobile-First to AI-First
Technology continues to impact the banking industry, as more and more transactions move from physical to digital channels. The application of big data insights and advanced analytics (machine learning) has changed the internal operations, external experiences and competitive battlefield in financial services.With so much change, banks and credit unions are rethinking their business models for the future.
In a study from Accenture, it is proposed that the winners of the future will be characterized not only by technological capabilities, but also by the ability to use technology to empower people within the organization. According to the 28-page report, Technology Vision 2017, "It is that combination of people and technology that will truly create competitive advantage in the banking industry of the future."
Nearly 90% of the banking executives participating in the survey agree that organizations must innovate at an increasingly rapid pace just to keep pace in the marketplace. As could be expected, most feel constrained by legacy systems and cost structures that put them at a disadvantage. Despite the need to innovate and support digital channels, less than half (47.8%) of bankers say they are investing adequately in digital as part of their overall strategy. Via thefinancialbrand.com
Fintech Trends in Emerging Markets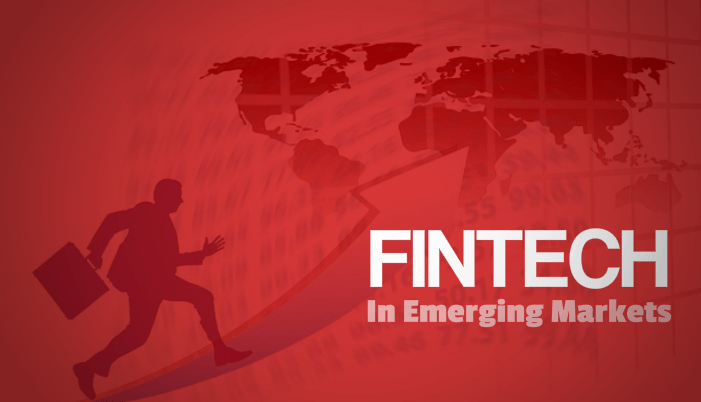 In the developing parts of the world, fintech offers financial services to millions of unbanked people. It's an important innovative tool in ensuring financial inclusion. Unbanked people account for a third of the world population and are mainly concentrated in emerging markets of Asia, Latin America and Africa. Before the advent of financial technology, the proportion of the unbanked was even bigger.
According to the world bank, between 2011 and 2014, 700 million people opened bank accounts for the first time. This is the period when fintech had started taking roots. Some of the leading fintech emerging markets are: China, India, Brazil, Mexico, Singapore, Hong Kong and South Africa
As fintech continues to expand in these and other emerging markets, the following trends are eminent: digital Banking and payroll; payments and remittances crypto-currencies; credit scoring; and microfinance institutions. Via techbullion.com
The Role of Fintech in the Financial Services Industry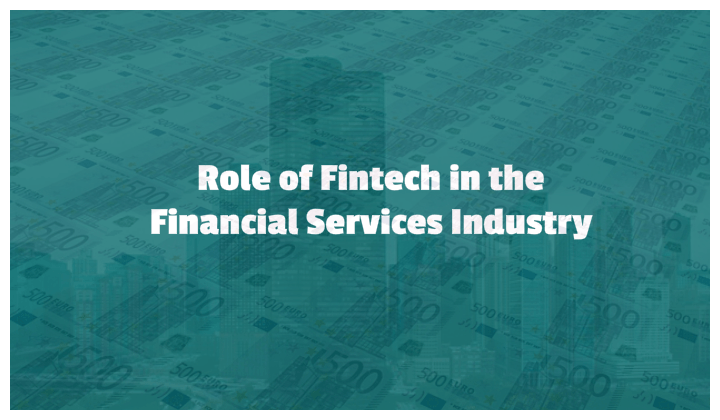 Traditional finance institutions are either partnering with fintech startups or investing in fintech either through an acquisition of fintech startups or on their own. The reaction by these legacy institutions is informed by the desire to benefit from the efficiencies offered by fintech on the one hand and the necessity of avoiding losing market share to new technology based entrants.
One of the key advantages of fintech sector is that it is almost free from the tight regulations that affect traditional finance institutions. Additionally, the sector boasts of user-friendly digital channels and the ability to address the most essential customer needs.
The significance of fintech in the financial services sector can be summarized into: customer acquisition; lower costs; advanced analytics; and segment specific offers. Via TechBullion
The AI in Fintech Market Map
Startups are using AI to improve and expand credit offerings, insurance options, personal finance services, and regulatory software.
Funding to AI startups reached record highs in 2016 and applications for artificial intelligence technologies exist across nearly the entire spectrum of business. Highlighted here are the top 100 AI startups selected by CB Insights operating across numerous industry verticals.
Using the CB Insights database, we expanded upon our AI 100 analysis to identify companies that use AI in financial services and mapped them according to the areas where they're operating. In broad terms, our analysis includes companies whose core offering includes the application of AI to serve the financial services industry, including commercial banking and credit offerings, insurance, asset management, accounting & personal finance, as well as regulatory & compliance services. In addition, many of these companies have additional use cases beyond financial services. Via cbinsights.com
Here's Why Israeli Fintech Startups Are Conquering the Market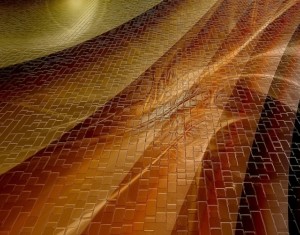 It's been a great week for Israeli fintech. Insurtech company Next Insurance just raised $29 million in a Series A funding round with Munich Re/HSB Ventures. Meanwhile, YL venture capital, the group behind several security startups and the retail innovators Upstream Commerce, raised $75 million to fund Israeli software startups looking to enter the lucrative U.S. market. It's become increasingly common for Israeli startups to skip a local launch altogether and go directly to American and European consumers.
"We plan to be worldwide, but we focus all our energy now on the U.S.," Next Insurance CEO Guy Goldstein told International Business Times. "The market for small business insurance in the U.S. is $100 billion. We want to be the leading company in this segment."
Insurtech is actually Goldstein's second field of expertise. He, along with Next Insurance cofounders Nissim Tapiro and Alon Huri, were also executives at the mobile payment startup Check, which sold to Intuit for more than $350 million. Now their new insurtech venture offers customized loans for small businesses without the hassle of an insurance agent. The entire process is managed easily online, often using their AI-powered Facebook chat bot. While Fintech funding in New York wanes, Israeli counterparts are booming and attracting attention from Lithuania to China.
"There are almost 600 fintech companies in Israel," Dorel Blitz, Head of Fintech at KPMG Israel, told IBT. " We've seen a 150 percent jump in investment in Israeli fintech companies…we're seeing a growing number of international companies coming to invest in the Israeli fintech market." Via ibtimes.com
Mobile banking is savings us billions in charges, new research claims
Mobile banking and new digital-only banks are saving consumers billions in various charges, new research claims. According to a survey of more than 4,000 people in the UK and across Europe by money transfer service Azimo, those in the UK who have turned to technology to help them with banking have saved up to £7 billion every year.
The research suggests that the increased ability banking apps and online services give customers has enabled many to take more control of their accounts and how they spend and save money.
The three biggest reasons for savings were identified as the ability to move money instantly between accounts in order to avoid overdrafts and charges, the instant visibility of what you're spending and being able to budget more accurately as a result, and the ability to better manage direct debits and standing orders more easily. Via irishnews.com
Bank Julius Baer relies on the latest mobile banking from CREALOGIX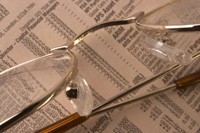 The private bank Julius Baer has successfully launched the latest generation in mobile banking. The bank is the first to offer its customers the opportunity to log into online banking using only their smartphone. This means that they can use all functions while out and about. The solution, which was jointly developed with CREALOGIX, solution is impressive thanks to its high level of user-friendliness and secure access via push authentication.
Bank Julius Baer is pointing the way to the future of digital banking through the new mobile app. The Swiss private banking leader is the first company in its industry to launch the next-generation mobile banking solution that it developed with CREALOGIX. Customers of Bank Julius Baer only need their smartphone to use all banking functions on the app. This enables them for example to carry out transactions or manage portfolios at any time and any location. In addition, the user will find all information amalgamated on the app. The log-in process is simple, secure and convenient thanks to push authentication. The avoidance of additional hardware tokens or access codes provides superior flexibility while ensuring maximum security. Bank Julius Baer customers thereby are provided with a seamless offer which satisfies their high demands in terms of mobility.
Together to the future
Within the context of a strategic partnership with CREALOGIX, Julius Baer is driving digitization forward. By adopting the Swiss fintech provider's versatile digital banking hub, the private banking group can offer its customers an extensive and personalised range of services across all channels. Via bobsguide.com
Debit card control lets you 'turn off' card to beat scams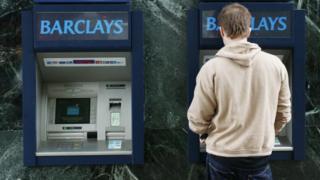 High Street bank Barclays is allowing customers to "turn off" their debit card to online purchases or set daily ATM limits to reduce scams.
It believes that cardholders would be more protected from con-artists if they could block the card from remote purchases at certain times The bank's app now includes an option to reduce daily ATM withdrawal limits, from the typical level of £300. Such a move would reduce any losses from thefts at cash machines.
Fraud losses across all payment cards, remote banking and cheques in the UK totalled £769m in 2016, according to Financial Fraud Action, the industry's anti-fraud body – an increase of 2% on the previous year. There were a total of 1.9 million cases of financial fraud during 2016. Via bbc.com
What is Blockchain… and Why Should I Care?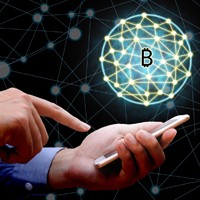 Today, blockchain is no longer just about bitcoin or the broader category of cryptocurrency; it's an exploded view of the underlying technology. It's unique and differentiated in that it's an immutable ledger with a single version of the truth of the transaction.
And unlike other immutable datastores, it is also a shared or distributed ledger across a peer-to-peer private or public network. It leverages a consensus mechanism to create permanent records of transactions through a distributed and decentralized network, removing the need for a central authority.
Ultimately it intends to create a trustless exchange of goods, services and/or real assets in a more trustworthy way. And with a potentially much lower cost of transaction.
In January of 2017, Venture Scanner was tracking 891 blockchain and bitcoin technology companies across 12 categories, appearing in 73 countries, with a total of $1.9 billion in funding. Via thefinancialbrand.com
3 Things You Need to Know About Ethereum, the Next Big Thing in Cryptocurrency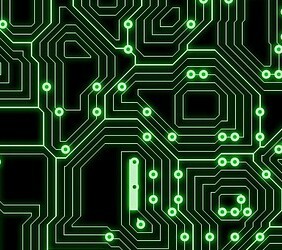 The cryptocurrency ether, which hails from the open source blockchain network Ethereum, is now valued at over $100 per token for the first time since the Ethereum platform went live in the summer of 2015. Much like the fellow cryptocurrency bitcoin, the market value of ether has surged upwards over the past few weeks. Coindesk reported ether's value skyrocketed 900 percent so far this year.
The New York Department of Fiscal Services has already approved Ethereum trading and ether tokens are officially a regulated currency. Ethereum has also attracted investment from major corporations like Microsoft and JPMorgan Chase, two of the 30 companies that now make up the Enterprise Ethereum Alliance. Yet the new blockchain technology is still largely shrouded in mystery.
So International Business Times sat down with Jutta Steiner, founder and COO of Parity Technologies, a blockchain startup that developed an Ethereum network browser. Parity Technologies is one of the companies behind the United Nation's first large-scale Ethereum test, a humanitarian aid project at refugee camps in Jordan. Together with Steiner, we've put together a list of three things you need to know about this up and coming cryptocurrency. Via IB Times