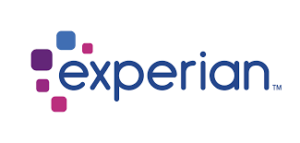 Experian's 2018 Holiday Survey shows holiday shoppers are in a generally positive mood about holiday shopping and plan to spend 14% more this year than in 2017.
The 2018 survey provides useful insight into shoppers' thoughts on spending plans, budgets and interesting differences between the shopper generations.
Spend, spend, spend

This year, more consumers plan to pay for gifts via cash or debit card, compared to 2017 while 42% will use a credit card and 33% will use just one credit card for all of their shopping.
Consumers say they will spend an average of $846 on gifts this season, up 14% from last year. Bigger-spending, millennials will spend an estimated $1,034 this year while Boomers will spend $811.
According to the survey, men said they plan to spend a little more than $1,050, while women estimated they would only spend $719.
Spending habits differ by generation
Experian says nearly 70% of Gen X-ers will use cash or debit cards for their purchases. The majority of millennials also said they planned to use cash and debit cards for their holiday spending.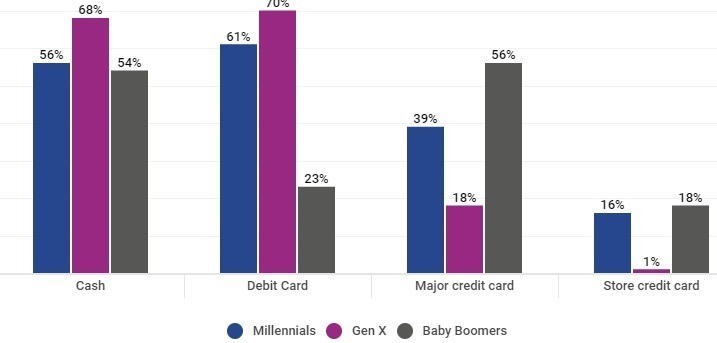 "While members of all generations planned to put some spending on major credit cards, more than half of all Baby Boomers surveyed said they expected to use credit for their purchases. Less than a quarter of Baby Boomers planned to buy gifts with debit cards," the report noted.
When will shoppers spend most?
35% of consumers will begin their shopping several months in advance, although 30% said they would wait until closer to the holidays, so they can take advantage of last-minute deals.
Experian said shoppers with incomes above $100,000 or more typically shop several months in advance, while one-third of those with incomes below $50,000 to shop later to get last-minute deals.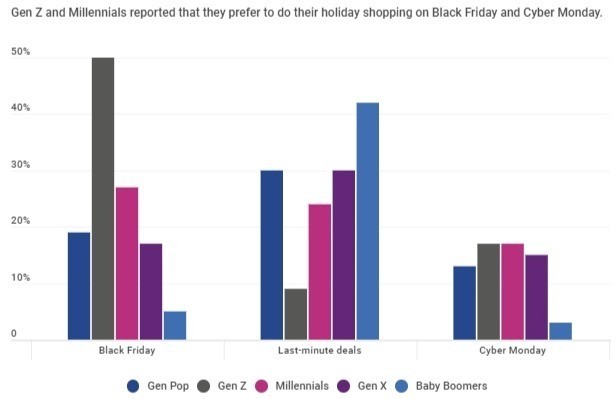 Nearly 20% of shoppers said they would make their purchases on Black Friday, and another 13% said they would shop on Cyber Monday.
Two-thirds of Gen Z shoppers (born after 1996) had plans to shop on Black Friday and Cyber Monday, while nearly half of millennials plan to shop on those important holiday shopping days.
45% of Boomers said they would shop in advance and another 42% said they would wait until the last-minute.
Shoppers moods positive
Experian found shoppers are feeling less overwhelmed, anxious or stressed this year compared to previous year surveys.
"These findings seem to give a nod to higher consumer confidence this year and a better economy," said Brian Ward, Vice President of Experian Partner Solutions.  "With this in mind, financial organizations should capitalize this holiday season on consumers' good mood when it comes to spending and engaging with their finances; it's an ideal time to increase your marketing and highlight the benefits of your offerings that resonate with consumers' mindsets right now."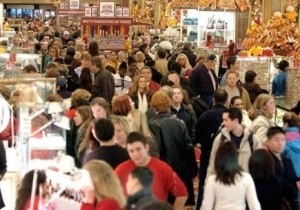 But consumers do have some things they don't like about holiday shopping.
"When asked what part of the holidays they disliked, 23% of people said they hated dealing with the crowds the most. Another 20% complained about picking the right gifts, while 19% said that the worst part of the holiday season was not having enough money for gifts," the report said.
22% of those surveyed were concerned that holiday shopping might affect their credit scores and 32% of millennials expressed similar concern.
You can read more results from Experian's 2018 Holiday Shopping report here.
Charts courtesy of Experian