So how big is the mobile financial services market in emerging markets?
According to a new study from Juniper Research, the mobile financial services market will be worth more than $1 trillion by 2024, up 70% from an estimated value of $580 billion in 2019.
What do mobile money services look like today?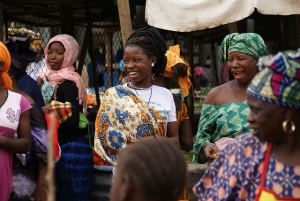 After operating in Africa and several other developing countries for more than 10 years, mobile money services typically include familiar basic banking functions like merchant payments, savings, and remittances. Domestic remittances or P2P money transfers are growing and on the horizon is an increase in cross-border remittances.
Juniper Research notes that mobile money accounts in developing countries are being increasingly used for bill payments, mobile airtime top-ups and bulk disbursements, typically between government or a company to a number of individuals.
According to GSMA's "2018 State of the Industry Report on Mobile Money" 143 million new mobile money customers were added in 2018 and more than $1.3 billion is processed every day. While more than half of the transactions are "cash in-cash out", growth in the mobile financial services industry is coming from bulk disbursements and bill payments, as mobile companies look to extend their service offering.
Data from GSMA shows just how large and fast-growing the mobile money market is: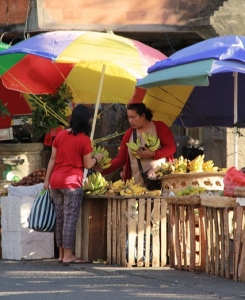 866 million registered mobile money accounts globally, up 20% from 2017
272 operators providing services in 90 countries
62 operators have more than 1 million accounts
$1.3 billion is processed daily in mobile money accounts
a typical active mobile money account user moves $206 per month.
Asia saw an increase of 19 million new mobile money accounts, up 31% from 2017.
The number and distribution of mobile money accounts provides an interesting perspective on this growing financial services segment with 45.6% of accounts registered in sub-Saharan Africa, followed by South Asia (33.2%), East Asia & Pacific (11%), Middle East & Northern Africa (5.6%), and Latin America/Caribbean (3.1%).
Africa mobile money market perspective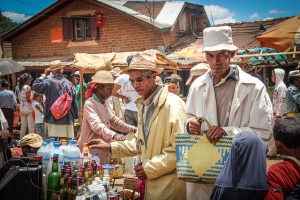 McKinsey, estimates more than 100 million Africans (10% of adults) had an active mobile money account in 2017. The second-largest market, South Asia, had an estimated 40 million active mobile money accounts used by 2.6% of adults in the region.
According to McKinsey, in 2017 Kenya's M-Pesa had 19 million active customers and generated mobile money revenue of $548 million. MTN Mobile Money had 15.4 million active customers and earned $205 million.
The most important reason for the growth of mobile money accounts is that mobile/telco companies usually have many more agents than banks and many more customers. For example, McKinsey notes that in 37 African markets, mobile operators had 10 times more agents than banks.
"There are two primary drivers of telcos' vastly superior client numbers. First, mobile phone penetration across Africa is on average 80 percent, twice the rate of banking penetration. In addition, telco is a much more concentrated industry than banking. The top five telcos in Africa have 60 percent of all telco customers in Africa, versus 22 percent for the top five banks in Africa," according to McKinsey.
What's ahead for mobile financial services?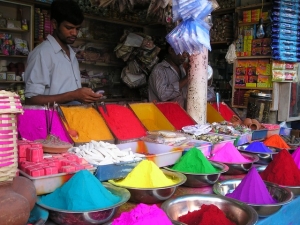 With the huge reach of mobile services to customers, it's a natural channel for the growth of additional financial or money services including small business and microloans, as well as new types of insurance products and investment products.
Payments-as-a-Platform (PaaP) strategies can help mobile providers grow new revenue channels by becoming the middleman between consumers and a growing number of service providers such as credit/insurance companies, local SMEs, and e-commerce firms. Juniper expects to see a move towards more revenue based on consumer fees and fees from third-party service providers to access the mobile platforms and their consumers.
Other trends are interoperability between mobile money wallets and strategic partnerships between mobile financial service providers.
Mobile financial services growth potential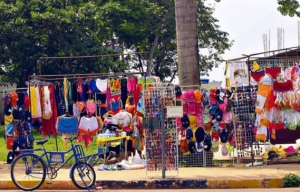 Juniper sees an estimated 20% growth in mobile financial services over the next five years. That means big opportunities in the Latin American market for services such as microfinance, microloans and money transfers where there are currently fewer competitors.
Other emerging markets provide opportunities as well. "We forecast that the number of MFS users in all emerging markets will reach 1.2 billion by 2024; growing from 890 million in 2019. Africa & Middle East will account for over 600 million users alone by 2024; owing to the high reliance on mobile devices for banking services," according to the Juniper report.
Cash In, Cash Out (CICO) transactions will grow to $590 billion by 2024. Encouraging the use of these basic CICO transactions by mobile users will encourage increased adoption of new financial products via mobile.
The fast growth of mobile money services in emerging markets is simply one step on the journey to more comprehensive mobile financial services in the future. Smart operators will be looking for the best technology, fintech, and mobile service providers as potential partners to capitalize on this one trillion-dollar opportunity.
You can access the free whitepaper "The $1 Trillion Opportunity ~ Mobile Financial Services In Emerging Markets" from Juniper Research here and the GSMA report, "2018 State of the Industry Report on Mobile Money" can be viewed here.