Put aside any preconceived ideas or misconceptions about e-commerce in Latin America. E-commerce in the region is growing at 25% to 30% and past barriers to doing business and handling payments are fast disappearing with the growth of e-commerce, mobile adoption, new payments options, and improvements in logistics.

"E-commerce — including everything from retail to travel and digital goods — is growing at a pace of 25% to 30% per year in Latin America, and there are no signs of it slowing, as the region continues to digitize. In fact, a recent PWC report showed that 21% of e-shoppers in Brazil make online purchases daily, monthly or weekly," says Henrik Nilsmo, Chief Commercial Officer for Curitiba, Brazil-headquartered EBANX.
Latin American e-commerce growth
Launched just seven years ago in Brazil, fintech EBANX has built a strong payments processing business across Latin America including Brazil, Mexico, Argentina, Chile, Colombia, Peru, Ecuador, and Bolivia.
Whoever said timing is everything was absolutely right in the case of EBANX.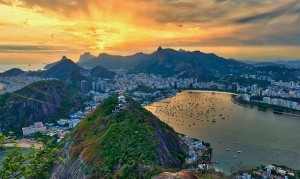 Nilsmo says Colombia and Argentina are two of the three fastest-growing countries in e-commerce in the world. "Online sales are expected to grow 19% per year in the next five years compared with the global average of 11% and more than 50% of the region's GDP will come from the digital economy in 2022."
EBANX has seen an increase in the number of its users, with more than 50 million Latin Americans purchasing from its merchants. The company had a 25% increase in payments volume from $1.2 billion in 2017 to $1.5 billion in 2018. The company expects a further increase of 33% this year to reach $2 billion by the end of 2019.
The company now has more than 1,000 merchants on its platform in Latin America, including international brands such as Airbnb, AliExpress, and Spotify. EBANX has seen 74% growth in its merchant base year-over-year since 2016.
Mobile matters in Latin America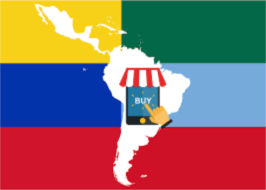 In Brazil, e-commerce grew 12% in 2018 but mobile commerce grew even more at 41%. Like many developing countries, Latin American consumers have simply leaped forward into the mobile marketplace with the availability of inexpensive smartphones and services.
In fact, 2020 smartphone adoption could reach 71% in Brazil, compared to the global average of 66%. Brazilians spend more than nine hours connected daily, among the highest mobile engagement in the world.
That's a lot of mobile commerce growth potential and research by the German Economic Commission for Latin America (LADW) and McKinsey Consulting shows that companies in Brazil and other Latin American countries may be more profitable than those in Asian markets.
What the future of payments in LatAm?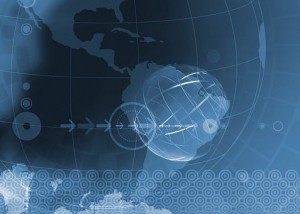 While digital payments are picking up pace in Latin America, contributing to one of the fastest-growing e-commerce markets in the world, many Latin Americans still rely on cash as their preferred payment method. That's because many potential digital buyers in the region remain unbanked. 
"Companies like EBANX are looking to democratize access to global products and services by providing a platform for global businesses to accept local payment methods from Latin America, such as debit cards, domestic credit cards, installments, cash vouchers, bank transfers and so on, in addition to local currencies," Nilsmo says.
Like other developing markets, knowing local payments preferences and offering familiar business and consumer payments options are part of the key to success.
"This enables consumers who don't have access to a formal credit card (national or international) or bank account to buy from any global business online. The potential for digital and mobile payments growth in Latin America is huge as technology and new players look to address the payment needs of consumers in the region," he adds.
Research also shows Most Latin Americans believe international products and services are better than local ones. In fact, 44% of the region's online purchases were imported in 2017.
Timing has been everything in EBANX's path to growth and that's why it has successfully added global payments partners including AliPay, Worldline, and Cardinal Commerce.  Nilsmo sees plenty of new opportunities for EBANX as well as US, European and Asian merchants to grow their business across Latin America.