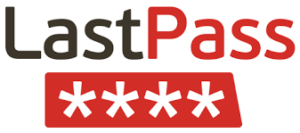 Today, we're looking at the latest global online fraud and cybersecurity news and trends. It's not a pretty picture and it's getting worse. Research from LastPass shows big differences in how generations see cybersecurity. For example, 41% of GenZers feel they're not targets of hackers while 75% of millennials, 88% of GenXers and 85% of baby boomers take online security more seriously.
Cybersecurity Ventures estimates cybercrime will cost business more than $6 trillion annually by 2021. In the US, chargebacks decreased slightly in 2016 but Juniper Research says global retail fraud could cost $71 billion within five years. US chargebacks fraud was 0.5% compared with Mexico's 2.5% and Brazil at 3.7%.

Finder.com.au said payments and debit card fraud grew 93% in Australia reaching $531 million in 2016 and an estimated 7300 fraudulent transactions daily. LexisNexis says "friendly fraud" or fraudulent refund requests, grew 28% in 2016. Symantec research shows nearly 50% of US businesses experienced two more cyber attacks. Identity fraud with "card testing" is up 93% in 2017.
In 2016, Javelin Strategy and Research says the cost of fraud across all channels was estimated at 7.6% of annual revenue for online business. 7% of losses were from chargebacks, 74% for software and security protection and 19% of revenue was lost due to "false positives" on transactions caused by higher level security. Aite Group estimates US banks will process $5.8 billion in chargebacks this year, up 17% from 2015 with each transaction costing business between $20 and $50 as well as the lost sale.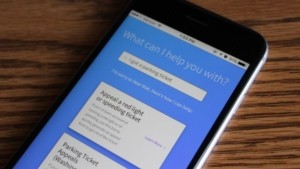 NordVPN's National Privacy Test shows up to one-third of consumers believe public Wi-Fi is safe for their transactions, indicating the need for more cybersecurity education. The world's first artificial intelligence lawyer has already helped consumers win more than $10 million in disputed parking tickets in the US and UK. It's now upgraded to help fight landlord security deposit and repair disputes, refugee applications and credit card fraud claims using AI. Invented by a British student at Stanford, the free DoNotPay chatbot lawyer may have a busy career.
Cybersecurity Habits Across Generations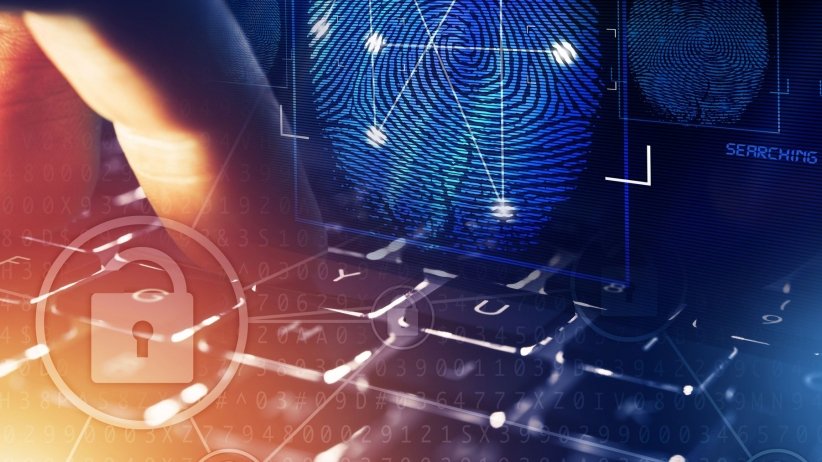 Gen Zers seem to be the least concerned when it comes to cybersecurity. In fact, 41% don't believe they are targets for hackers. Because they seem to brush off the idea of getting hacked, they're also not so concerned with putting too much energy into creating tricky passwords. Nearly one-third of surveyed gen Zers don't put much thought into their passwords, and a quarter admit to only using one or two different passwords for their various accounts.
To the contrary, millennials are one of the most concerned generations when it comes to online security. Nearly three-quarters believe they are targets for hackers, so they go above and beyond when it comes to protecting themselves. A majority of surveyed millennials use three to five different passwords for their accounts and are always on the lookout for new tools to help them protect their privacy.
Gen Xers are another worried bunch, but unlike millennials don't do as much about it. Eighty-eight percent are concerned with password security, but only half say they put a lot of thought into their passwords. Baby boomers are also very aware of hackers, and when it comes to protecting themselves online, they are a lot more savvy than you'd think. Eighty-five percent of boomers put a lot of thought into the passwords they create, and 84 percent say they can recognize a phishing email. Via entrepreneur.com
The True Cost of Cybercrime for Businesses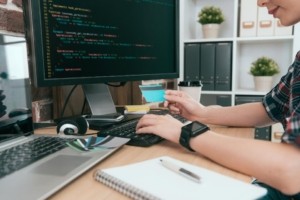 It's estimated that cybercrime will cost approximately $6 trillion per year on average through 2021. That's a massive figure, one that is almost impossible for most people to imagine.
But more concerning than the number itself is what it means for modern businesses. Everywhere, companies are upping their cybersecurity budgets in an attempt to lower the catastrophic costs of a potential data breach.
The average cost of a breach tallies into the millions, but the dollars lost only account for the direct cost of a breach. That figure is quantifiable for businesses, but the true costs cut even deeper. When investigating the collateral effects of a cyberattack, the outlook for businesses in the aftermath becomes bleak. Dollars and cents aside, some businesses never fully recover from a data breach, and there can be some potentially disastrous consequences. Via forbes.com
While chargebacks decrease slightly in the US, the fraud frontier grows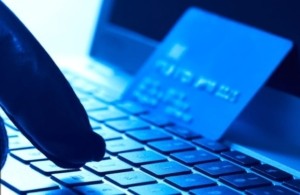 Although the U.S. has less than 0.5% of fraudulent chargebacks, global retail fraud could cost $71 billion in the next five years, according to a new study. Fraudulent chargeback rates from large corporations slightly decreased in the U.S. from 2015 to 2016, according to a recently released study, "Future Fraud: 3 Key Battlegrounds in 2018," by digital marketing firm Juniper Research.
Juniper looked at fraudulent chargeback rates to show which geographic regions are more susceptible to online payment fraud. The U.S. ranked among the lowest of countries that Juniper tracked, with a chargeback rate of 0.47% in 2016 down from 0.50% in 2015, according to the study, released in June. Mexico and Brazil, however, were the highest on the index, with Mexico's 2016 fraud chargeback rate at more than 2.5% and Brazil's around 3.5% in 2016.
"Meanwhile, China continues to experience high e-commerce growth, which will make this market more attractive to fraudsters," according to the report. In China, online physical goods sales accounted for 12.4% of retail sales in the first quarter of 2017. Online retail sales there grew 32.1% in Q1 to 1404.5 billion yuan ($204.1 billion) from 1063.2 billion yuan ($154.5 billion) a year ago. Via digitalcommerce360.com
Payment fraud: Credit and debit card thieves steal $531m
A finder.com.au analysis of data from the Australian Payments Network revealed there were 2.7 million fraudulent transactions in Australia during the 2015/16 financial year; nearly double that of the 1.4 million three years earlier. The 93 per cent increase in fraudulent activity has seen the cost to consumers soar from $291 million in 2013 to $531 million in 2016.
Payment fraud involves credit card, debit card and cheque fraud, according to Finder.com.au spokeswoman Bessie Hassan. "Payment fraud in Australia is a serious issue," Ms Hassan said. "About 7300 transactions per day are now fraudulent, up from 3800 a day in 2013.
One of the main drivers of payment fraud was the card-not-present (CNP) category, according to the Australian Payments Network CEO Leila Fourie. CNP fraud involves card details being stolen and then used to make payments without the card — for online purchases, for example. Via news.com.au
"Friendly Fraud:" An Unfriendly Fact of Life for Business Owners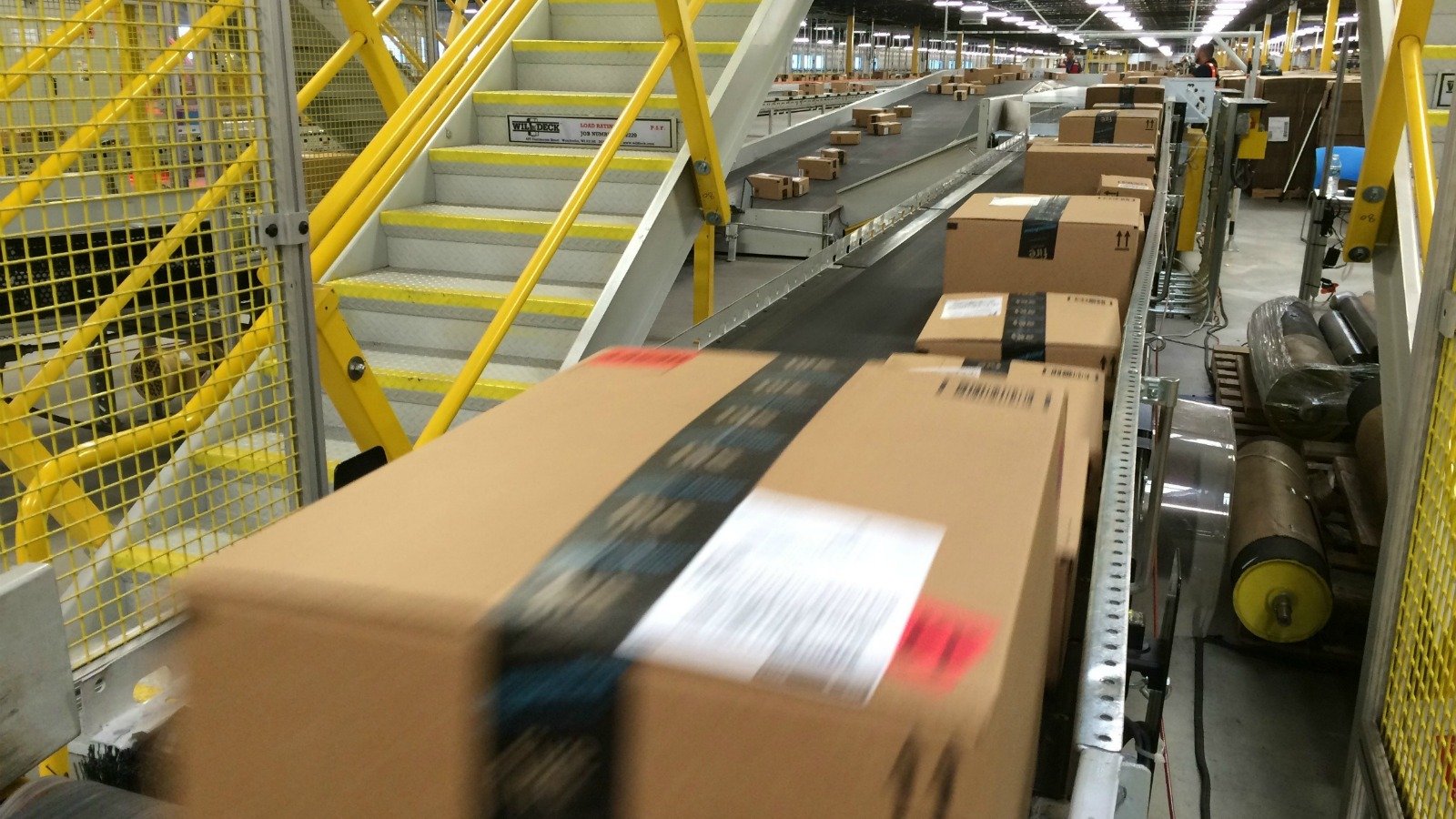 Businesses face a growing risk of "friendly fraud." This type of fraud occurs when a customer tries to get items that they have already received free of charge.
In 2016, according to LexisNexis®, "the average number of monthly fraud attempts has spiked by 33%." For every dollar of loss, businesses currently spend an average of $2.40 "on chargebacks, fees and merchandise replacement." In 2016, fraudulent requests for refunds 28% of large e-commerce channels.
The most common types of friendly fraud involve cases where a customer falsely claims they:
– Never received an item ordered online
– Received the wrong item ordered online
– Had their credit card stolen and were charged for items they didn't order. Via whnt.com
How Companies Need to Respond to the Rise of Small Business Carding Attacks
A report by Symantec released earlier this year revealed that nearly half of all U.S. companies experienced two or more cyberattacks, many of which focused on identity theft. Following such a breach, cybercriminals then need to test the stolen credit card data to validate the information, in a process called credit card number testing that is dramatically on the rise.
Card testing is up 200% in 2017 alone, according to Radial's recent report from May 2017. The tactic can be manual or automated and is used by fraudsters to test stolen credit card numbers and check their validity. The automated systems parse the data and attempt donations to a charity website for a small dollar amount. The bot then reports back to the hackers to let them know if the transaction was successful. Each card that cybercriminals can validate online is worth good money on the black market and is quickly used to obtain other goods and services with higher value.
This ability to verify small amounts from tens of thousands of different types of cards in many countries seems to work more reliably with nonprofits and small businesses than larger entities, probably because these targets often lack adequate fraud controls. Nonprofits seem particularly susceptible given they often have simple online forms to make it easy to collect donations. Unfortunately, this kind of fraud impairs organizations with chargeback fees, lost sales or donations, administrative time and damaged reputation. Via forbes.com
How machine learning is taking on online retail fraud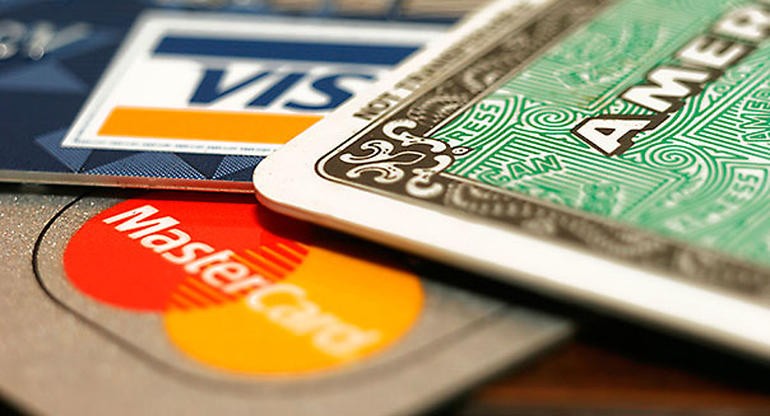 Fraud is one of the biggest causes of lost revenue for online retailers. Fraugster and Riskified, two startups that operate in this space, share their insights and methods for safeguarding online retail.
If you want to talk numbers though, let's consider this. What would you say if you were told that Amazon could lose nearly 5 percent of that revenue, or $100 million, due to fraud? That's a lot of money. And it's not just Amazon on its Prime Day, it's every online retailer that is exposed to online fraud every single day.
According to a 2016 report, the average yearly financial expense attributed to fraud for retailers was 7.6 percent of annual revenue across all channels, including online and offline sales. Seven percent of that is attributable to chargebacks; 74 percent is for fraud management software, hardware and employees; and 19 percent comes from false positives — transactions erroneously rejected as fraud. Via zdnet.com
6 Ways Small Business Owners Can Fight Against Chargebacks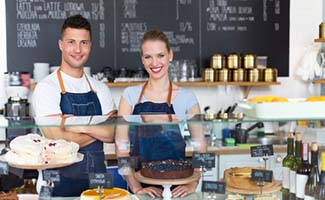 It's easier than ever before for consumers to dispute credit card charges. Banks are automating the process, allowing them to keep up with more claims. Many mobile banking apps enable consumers to file chargebacks by pressing a few buttons. While this may sound like good news for the general public, the rapid increase in chargebacks can be extremely costly for small business owners.
This year US banks will process $5.6B in chargebacks, according to data from Aite Group. That marks a 17% increase over what was charged in 2015. A single chargeback can cost a merchant between $20 and $50, and that's not accounting for the lost sale.
Take advantage of all available technologies: New card readers aren't the only way you can combat chargebacks. Many credit card processors today are investing in technologies that are better at detecting fraudulent purchases or stopping chargebacks before they are processed. You should specifically look for merchants that come with services like Verifi. These can help you contact the issuing bank before your acquiring bank even receives a chargeback request. This allows you to potentially resolve any conflict before it becomes a strike against you. Via nasdaq.com
National Privacy Test: Shoppers Not Aware of Online Risks
Online shopping fraud and identity theft are on the rise. While hackers and fraudsters are polishing new techniques, many online shoppers are still unaware of basic online privacy rules.
National Privacy Test, an ongoing survey supported by NordVPN, has so far shown that as many as one-third of respondents believe that various activities – such as signing into a social media account, reading email, shopping online or checking a bank account – are safe on public WiFi. Via nordvpn.com
DoNotPay AI lawyer upgraded to help people tackle disputes with landlords and credit card fraud
The "worlds first robot lawyer" – which has so far overturned parking tickets worth USD 10 million in the UK and the US – can now help people tackle legal disputes regarding landlords, credit card fraud and harassment at work free of cost. The online tool, developed by 20-year-old British student Joshua Browder at Stanford University in the US, has been upgraded to fight legal disputes in 1,000 different areas.
These include fighting landlords over security deposits and house repairs, and helping people report fraud to their credit card agency. "Theres so much exploitation going on where landlords arent behaving properly. I'm really excited about how it can help people," said Browder. "I really hope it will help people stand up for their rights for free and instantly," he said. To get robot advice, users need to type their problem into the DoNotPay website, which directs them to a chat bot that can solve their legal issue.
It can draft letters and offer advice on problems from credit card fraud to airline compensation, The Telegraph reported. It can also understand complex disputes such as employment rights and offer a range of suggestions. With problems around parental leave and harassment at work it provides options with different levels of formality. It can send a casual letter, an official one, and file a complaint to the regulator. Via tech.firstpost.com