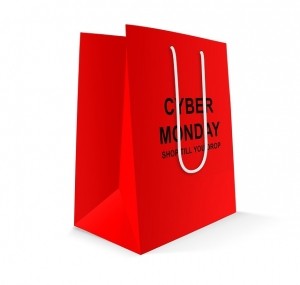 US Cyber Monday online sales hit record levels, up 16.8% to reach $6.6 billion just as predicted by Adobe Analytics. Compared with 2014, sales grew by $2.5 billion, showing just how critical Monday is on the Thanksgiving shopping menu.
Mobile mattered on Cyber Monday
That's not all that mattered to online sellers as mobile played a growing role in sales. Adobe reported that 47.4% of website visits were via mobile devices and 40% of those were on smartphones.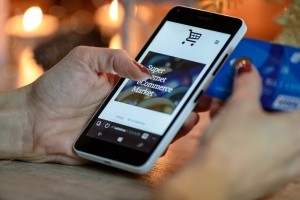 Here's the important piece. Mobile accounted for 33% of sales with smartphones making up 24.1% of the mobile sales total. At $1.59 billion, smartphone sales were up 39.2% over last year – also a new record.
Shoppers are quickly evolving from using smartphones and other mobile devices simply for research and now actively purchasing via mobile as well.
Turkey and a side of online shopping
Research firm Criteo reports Thanksgiving day online sales were up 5.1% over last year, indicating consumers stayed home for dinner but also took time to buy online.
Thanksgiving Day sales reached $2.7 billion according to Adobe, an increase of 18.3% compared to last year. Digital sales during the Thanksgiving week (Nov 23-26) totalled $13 billion, up 14.4% over the previous year.
Amazon was King of Thrones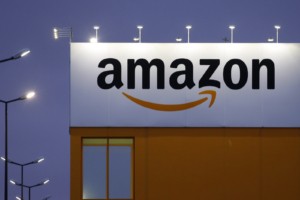 Amazon accounted for 55% of online sales on Black Friday according to research from Hitwise. Walmart followed with 8.8% and Best Buy with 5% of sales.
On Thanksgiving Day, Amazon made 45.1% of transactions followed by Walmart at 13.9% and Best Buy with 8.3%.
Shoppers still hit the stores
The National Retail Federation (NRF) estimates 174 million Americans shopped online and in stores during the Thanksgiving shopping period, including Cyber Monday.
NRF said shoppers spent an average of $334.47 during the holiday shopping period. It estimated 64% of shoppers shopped both online and in-store, a reminder that retail is not dead yet.
The Federation said it expects total sales through the end of December to show an increase of 4% over 2016,  good news for retailers.