With the value of bitcoin rising this year, cryptocurrency is back on the radar of US investors and consumers, even if the whipsaw in market values is likely to give some a migraine.

New research from Finder.com shows just how far cryptocurrency has come as it reports the number of Americans who own a cryptocurrency has almost doubled from 7.95% in 2018 to 14.4% in 2019, an increase of 81% in one year.
That means 36.5 million American adults have converted an average of $5,447 into cryptocurrency such as bitcoin although three-quarters of investors held less and the median amount of cryptocurrency held in digital wallets was $360. Additionally, over half of the investors who own bitcoin are likely to own other cryptocurrencies as well.
Top four reasons to own cryptocurrency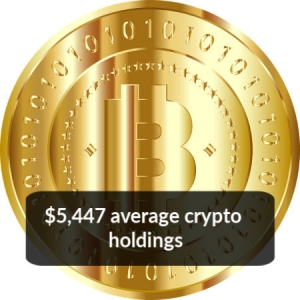 Investment was the top reason for owning cryptocurrency according to 61% or 22.3 million of those surveyed. 29.3% (10.7 million) cited payments transactions as their second most important reason for owning cryptocurrency followed by 25.6% (9.3 million) who wanted to keep their savings outside of traditional banks.
18.2% (6.6 million) used cryptocurrency to transfer funds overseas which I found a surprisingly high number given the somewhat more complicated steps involved in using cryptocurrency to send and receive funds.
Rounding out the top four reasons to own cryptocurrency for 10% of investors was that critical investment psychology of FOMO – fear of missing out! It's not just that it's the newest of the new shiny things, people simply hate to think they're missing out on making lots of money without doing anything except risking their savings.
As we've reported in the past, retailers and online sellers such as Bleu Jour, Overstock, Expedia, Microsoft, Starbucks, Nordstrom, Whole Foods, NewEgg, Intuit, Shopify, Rakuten, Stripe, and AT&T do accept cryptocurrency payments, so it's still possible that payments may eventually become the biggest reason for owning cryptocurrency in the future.
Are women smarter investors?
Nearly twice as many men – 19% or an estimated 23.6 million men – own cryptocurrency compared to 10% or 12.9 million women.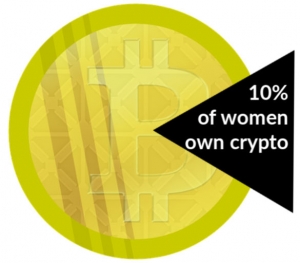 For whatever cultural, psychological, demographic or technology bias reasons, women aren't as willing to risk investing in cryptocurrency as men. They may also just be smarter investors than men or more risk-averse.
I've yet to come across research that answers the question of how many investors have actually made money versus lost money during their time as cryptocurrency investors.
Is crypto still too complex?
According to the Finder.com report, 47.9% or an estimated 103.4 million Americans said the biggest reason for not owning cryptocurrency was that it was too complicated or difficult to understand.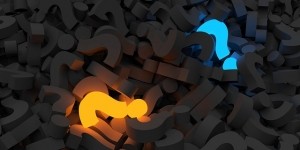 Another 45% said they simply aren't interested in cryptocurrency while 23% think it's too risky.
Clearly, programmers, developers, and techno-nerds who've developed the many cryptocurrencies, exchanges, wallets, and other products and services in the industry simply haven't done the job yet to make things simple or secure enough for the average US investor.
Given the greed factor and the risk profile of cryptocurrency investments, that's probably a good thing.
You can read more of the Finder.com research report on cryptocurrencies here.
Disclaimer: Common sense should tell you that cryptocurrency is an extremely risky investment so please note this is not a recommendation to invest in cryptocurrency. Please consult your own legal, financial, tax, and investment counsel before investing in cryptocurrency or ICO's.