The impact of digital on bricks and mortar retail is developing fast with some occasional surprising twists and turns. While e-commerce only makes up 11% of total US retail sales, that's changing fast and retailers need to be nimble in finding new ways to convert clicks to bricks.
Retail TouchPoints and TimeTrade are out with new research and a playbook that looks at five ways retailers are transforming digital shoppers into loyal in-store customers. Let's look at five retailers and the tactics they're using to get more digital customers into their stores.
Sephora puts lipstick on experiential marketing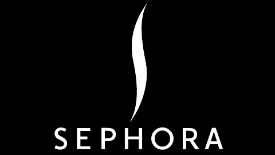 Experiential marketing is all about putting your products and services into the hands of consumers, so they can touch, taste, feel and interact with your brand in very personal ways through classes, events, pop-up stores, and other in-store experiences.
Researchers found 78% of retailers said they embrace in-store events and classes, and another 8% plan to add them in the future as a way to increase customer engagement and loyalty.
Sephora actively uses themed events and classes to reach out and touch its loyal beauty customer base. The result is growing for traffic and increased sales. Within a recent three-month period, Sephora acquired more than 44,000 event registrations and saw a significant boost in average spend per visit by customers in-store.
BOPIS is booming

There's a reason 90% of retailers surveyed plan to implement a buy online pickup in-store (BOPIS) program by 2021. It generates in-store traffic, increases sales and provides a critical bridge between online shoppers and browsers and in-store buyers. The benefits to retailers are obvious – no shipping fees and reduced product returns. And consumers get nearly instant gratification and no delivery costs.
Fashion retailer Express found BOPIS can prove popular with customers but also learned that some stores are better for pickup at the cash register, while other locations lend themselves to pick-up lockers.
Would you like some learning with that?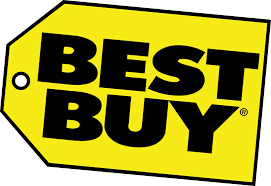 Buy online, learn in-store (BOLIS) is a less familiar tactic, but is proving successful for some retailers in personalizing the product and shopping experience for their customers. Researchers found personalized service impacted where 79% of consumers choose to shop.
In contrast to the speed of BOPIS, BOLIS allows more "Intimate, one-to-one conversations with brand professionals [to] help shoppers feel empowered and, in some cases, even help unlock new selling opportunities," according to the report. Best Buy's Geek Squad is a great example of how education and in-store contact with knowledgeable experts can result in up selling to higher-margin products, more frequent store visits, and happier customers.
Online appointments personalize content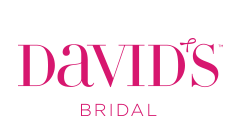 New technology helps retailers connect easily and quickly with consumers. It's also proving a time-saving benefit buyers like because they can schedule a specific time in the store for an event, customer service or one-on-one appointment. The results are impressive. With customer information in hand ahead of time, 63% of retailers surveyed were using online appointment technology and 78% say the strategy has increased in-store customer loyalty.
David's Bridal finds online appointment technology a terrific help in reducing some of the frustration with shopping for wedding dresses and other products. As a result, 93% of customers with in-store appointments make purchases with a 50% higher conversion rate.
Chatbots and texts deliver the message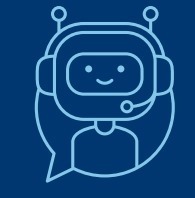 Juniper Research estimates chatbot interactions in retail will reach 22 billion by 2023. That's a whole lot of conversation going on with customers. Again, it's another excellent omnichannel strategy to help retailers connect with online customers and entice them to the store.
Artificial intelligence (AI) helps speed up and reinforce customer service, information requests and easy to handle customer contact. That leaves experienced staff to handle more challenging customer service needs.
Express uses chat to actively engage with customers and even pitch a styling appointment. Sephora finds a Facebook Messenger bot helpful in responding to customer questions, schedule an appointment or class, or ask to speak to a live agent for help.
All in all, reaching out to customers on their many channels is part of the recipe for retail success and converting more customers from clicks to bricks.
You can download and read a copy of the TouchPoints and TimeTrade Clicks-to-Bricks Playbook here.