Consumers are curious about mobile apps, but research shows they're not doing much buying via company apps in the US to date.
A PYMNTS/LISNR report surveyed 1,045 American consumers to learn how they use merchant apps to enhance in-store shopping and their interest in downloading more in the future.
The results show potential, but not many consumers are buying and paying with mobile apps, and it may not be worth the investment for small businesses.
The app landscape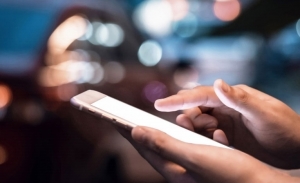 Consumers have more than two million apps in the App Store and another four million on Google Play to choose from. No wonder they're not always finding what they want or need.
Research shows more than three-quarters (77.6%) of consumers have five or fewer retail merchant apps on their mobile devices. So just getting on the phone, let alone getting used is a big challenge for sellers.
Consumers are using mobile apps but…
Five key findings jump out from the report. First, just over half (53%) of consumers use a mobile app while shopping in-store
Of those surveyed, 33.6% use apps in-store frequently (at least once a week), and 37.2% do so occasionally (between once per month and twice a year). The only trouble is, 15% of consumers are using other retailer apps while they're in your store and 6.9% use third-party apps to enhance their shopping experience.
Not paying with merchant apps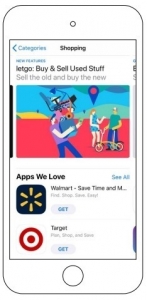 Another key finding is only 12% of consumers use retailer mobile apps to make in-store payments and 11% say they make payments with mobile wallets
Much more popular in the US payments spectrum are credit cards (63.9%), debit cards (63.4%), cash (55.7%) or store cards (21.2%) for in-store transactions.
Most have only five or fewer retailer apps
Nearly eight out of ten (77.6%) consumers have five or fewer retailer apps on their phones and it's likely one of those is a mass merchandiser.
"Six of the top 11 most-common offerings are those branded by retail heavyweights like Amazon, Walmart, and Target, for example. In other words, non-mass merchant retailers are likely competing for one of four or fewer slots per device," the report says.
That said, 22.4% do have more than six apps on their phone and are more likely to download others in the future.
What makes a mobile app interesting?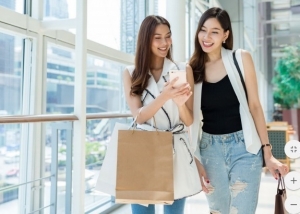 Customers hate long checkout lineups. The research shows 45.9% of mobile app users would consider downloading frequently visited merchants' apps and using them to make payments if doing so would let them bypass checkout lines.
Only 36% are interested in existing merchant apps without a feature like this.
Bridge millennials are bigger app users
Most generations are interested in downloading hypothetical future versions with more features than those offered.
"Bridge" millennials, those aged 30 to 40, are most interested (46.3%) in downloading merchant apps now and 54% say they are interested in the future.
Apps with coupons? Bring it on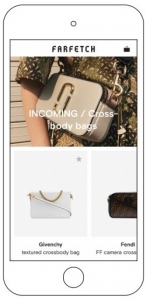 Consumers love using their smartphones while shopping and 46.8% say they've accessed discounts or coupons by their phone, 43.3% compared prices and 33.6% used their phone to check competitor prices.
The study showed 33.6% of respondents used merchants' mobile apps frequently (at least once per week), 37.2% occasionally, and 29.2% infrequently (less than twice a year).
When it comes to apps, less is more. Consumers simply don't want an app for every merchant they visit. That's a big barrier for all retailers.
So many apps, so little mindshare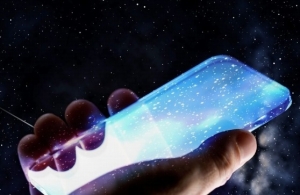 It's crowded out there and 63.4% of consumers say they only have between one and five retailer apps stored on their smartphones. And, 14.3% have downloaded no retailer apps.
With only 22.4% having more than five apps on their phones, retailers had better have a compelling feature set and user experience. Of those who shop mostly in the store, only 18.7% have downloaded more than five merchant apps compared to 23.4% of consumers who shop mostly online.
There is hope with the 69.9% who have six or more apps already. They have "very" or "extremely" strong interest in downloading more apps with only 0.5% saying they had no interest. It seems the more apps installed, the more interest.
What mobile app features are high on the list?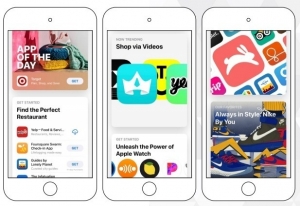 The trick for retailers is to make their apps useful, interesting, exciting and irresistible to consumers. Not a small order, potentially expensive, and certainly a technology challenge.
Among those interested in features and apps of the future, 85.1% were interested in quick checkout, 84% would access coupons or weekly specials, as well as for loyalty (87.6%) and rewards (79.7%) programs. It's that kind of direct connection to sales that makes the investment in mobile apps interesting.
The analysis also showed interest in future apps for product search (54.2%), payments (48.6%) in-store navigation (43.6%),
Why don't consumers want apps?
The reasons consumers don't want more apps in the future varied, including security concerns (59.5%), didn't want too many apps (37.6%), no features of interest (13.7%), unappealing coupons (12.9%), and too difficult to use (12.3%).
We suspect one other broad reason is simply one of convenience.
Mass merchandise apps of interest
83.3% of consumers are interested in apps from top retailers:
"It is perhaps not surprising that Amazon, Walmart, and Target represent the top three apps consumers are most interested in downloading, cited by 51.8%, 51.3% and 34% of them, respectively. Kohl's (12.6%), Macy's (4.4%) and Sam's Club (4.1%) follow their lead, meaning six of the top 11 retailers in whose apps respondents have expressed interest are mass merchants," the report says.
The second and third apps of most interest are those from clothing and accessories retailers (13.3%) and grocery stores (12.1%).
Is an app right for your business?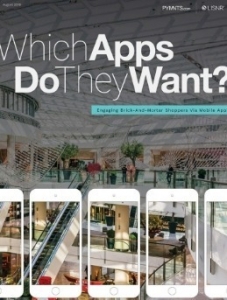 To answer whether an app is worth your investment, retailers need a laser focus on their customers, research and a detailed strategy, and the technology and financial resources to create, maintain and secure their business, important data, and their customers.
Most of all, you need a compelling set of features that meet today's and tomorrow's consumer needs. That may be the biggest challenge of all for many retailers. You can view the PYMNTS.com/LISNR "Which Apps Do They Want?" Report here.
Visuals courtesy of PYMNTS.com/LISNR