Click and collect, also called buy online pickup in-store (BOPIS), is often touted as the next big thing in the last-mile delivery of online purchases to consumers. In fact, nine out of 10 UK retailers say click and collect is the fastest-growing delivery option according to Barclaycard.
Of course, retailers are happy to see the trend because it means more traffic into their bricks and mortar stores, increased customer convenience, and potential business savings on the cost of deliveries.

In fact, 72% of UK retailers surveyed said they see click and collect as a perfect way to drive more shopper traffic into their stores.
A recent Barclaycard research report shows that consumers are clicking and buying, but one in seven online shoppers admitted to not collecting their purchases.
Say again? That's right, 14.3% of online shoppers are buying, but not picking up their precious packages worth more than £228 million ($278.6 million) in uncollected items each year in the UK.
Pickup is a "hassle"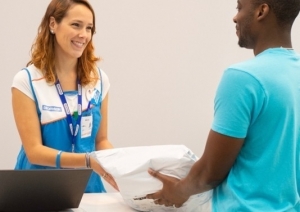 Customers are buying into the concept of click and collect, with 71% of UK online shoppers saying they use the service twice a month on average.
Apparently, there's a disconnect between retailers and consumers when it comes to the convenience of collecting their purchases in the store.
30% of those who did not pick up their purchases say it's a hassle and they preferred to wait for a refund before reordering with home delivery. Another 25% cited long lineups in-store, 25% said collection points were poorly staffed, 17% had trouble locating the collection point in-store, and 15% did not like paying for the service.
Those costs add up for retailers from refunds, merchandise storage, handling costs, and restocking inventory to staffing issues, customer frustration, and reputation impact. In fact, retailers say they could save more than £178,500 ($218,000) every year if more customers chose BOPIS.
The upside to click & collect
In addition to the potential savings from lower delivery costs when customers pickup in-store, there's the obvious benefit of higher foot traffic.
More than half of British consumers (53%) want special rewards for clicking and collecting and one-third (34%) would also like to try out products before purchasing.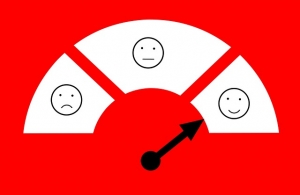 Kirsty Morris, Director, Barclaycard Payment Solutions, said: "Click and collect is a win-win for both retailers and consumers. Brands have the opportunity to not only increase the number of shoppers through their doors but also to reduce costs and returns while generating revenue from 'Click & Collectors' purchasing additional items in-store."
"Enhancing the Click & Collect experience is a potentially lucrative way for retailers to ward off the unprecedented challenges of the high street and bridge the gap between online and in-store shopping," she added.
Research from Bell & Howell shows that 59% of shoppers buy more on a pickup in-store. Once you've got the customer in your store, retailers need to do everything they can to enhance the customer experience from no lineups and clear directions to knowledgeable, helpful staff.
89% of merchants offering a click and collect service have seen in-store traffic increase over the past two years and 97% saw additional revenue. Nearly two in five (39%) of UK adults also said they would visit stores more often if the pickup process was improved.  
A strategic, well-designed and implemented click and collect program can pay big dividends for retailers. It can enhance shopper experience positively, meet their desire for instant gratification, and lead to lower costs and higher sales. The alternative, with a poorly designed in-store pickup program, is certain to send customers to your competitors.
You can read more of Barclaycard's research and their click and collect pilot project with sports retailer Decathlon here.