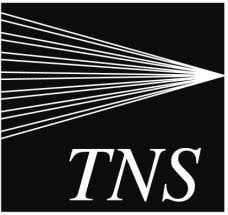 A new Transaction Network Services (TNS) report shows connected car and other internet of things (IoT) payments are getting traction with consumers.
The survey of more than 3100 consumers in the US, UK, and Australia shows 26% of respondents that own a voice assistant have used it to make a payment, 57% would be willing to make a payment via a connected car if they owned one, and 45% would pay for groceries via a Wi-Fi refrigerator touchscreen or compatible application.
Of consumers who owned a voice assistant, 32% of men and 18% of women surveyed had made a voice payment. Only 5% of those aged 54 to 65 had made a similar payment.
8 billion voice assistants in use by 2023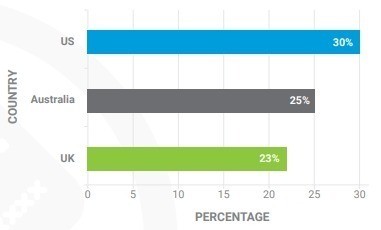 Juniper Research estimates the number of IoT devices will more than triple from 2.5 billion to 8 billion devices in use by 2023. Juniper also predicts the market for voice commerce will exceed $80 billion by 2023.
While this market potential is exciting, security looms as a big worry for 74% of consumers, according to the TNS report.
Bill Versen, Chief Product Officer for TNS said, "Our survey clearly shows that consumers are buying into the latest payment technology as adoption figures are high especially among millennials and Generation Z, but the number reporting security fears is a concern."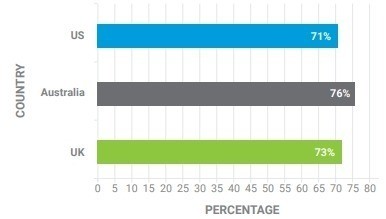 More than half of consumers in the US (56%) are interested in buying a car with payments technology compared to Australia (48%) and the UK (40%).
More than 3 million cars are now using TNS payment technology, but Versen added, "Our conclusion for the industry is that companies need to implement strong security protocols and communicate these measures to consumers to mitigate their concerns."
With more than half (53%) of those surveyed having made one or more payments on a connected device,  the market is poised for substantial growth.
You can download and view a free copy of the TNS "Consumers Confirm Smart Payments Adoption" report here.
Data visuals courtesy TNS