While the traditional department store sector continues to close stores, former online-only retailers are expected to open 850 stores in the US in the next five years, according to a new report from real estate management firm Jones Lang LaSalle (JLL).
Along with Amazon, JLL reports that more than 100 former e-commerce-only stores are planning to transition from clicks-to-bricks retail and seeing positive sales as a result.
Among the online stores expected to expand substantially are mattress retailer Casper (+200 stores in three years) and women's lingerie retailer Adore Me (+300 stores in five years).
Online sellers testing clicks-to-bricks stores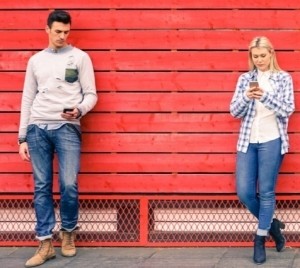 JLL identified four phases for the clicks-to-bricks transition starting with a single temporary pop-up store and leading to a full national retail store presence.
New York is the most popular location for pop-ups and permanent retail locations. "More than half (59.5%) of clicks-to-bricks retailers opened their first pop-up locations in New York City, and more than a third opened a first permanent location there too," according to the report.
Other cities like Los Angeles (16.2%) and Toronto (5.8%) were popular first pop-up store locations.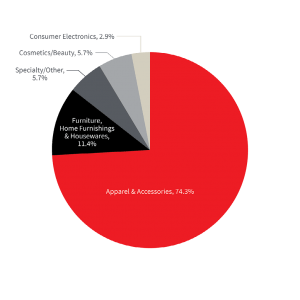 Top cities for new permanent bricks and mortar locations included New York City (41.3%), Los Angeles (12.0%), San Francisco (12.0%), and Chicago (5.3%).
"Nearly 62% of permanent clicks-to-bricks stores have opened in the same city where they opened their first pop-up shop. Popular cities to debut a pop-up and then subsequently locate a permanent store are New York and Los Angeles. Other cities include Detroit, Chicago, Washington, DC and San Francisco," said the JLL report.
Who's opening retail outlets?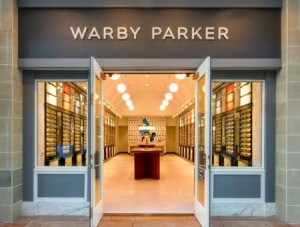 Warby Parker was one of the first clicks-to-bricks retailers to open in New York City's SoHo district in 2013. Warby has since opened more than 75 physical stores across the US.
Other retailers that have opened permanent locations in SoHo include men's shirt seller UNTUCKit, accessories retailer BaubleBar, men's clothing store Indochino and beauty care outlet Glossier.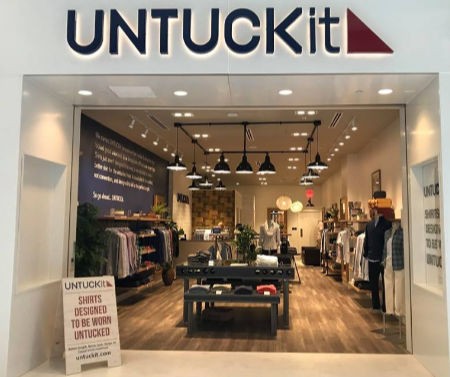 74.3% of clicks-to-bricks retailers are apparel and accessory brands like Bonobos, UNTUCKit and BaubleBar. 11.4% of these new retailers sell furniture, home decor and housewares, while 5.7% are cosmetics and beauty, 5.7% are specialty stores, and 2.9% sell consumer electronics.
Half of all clicks-to-bricks retailers have high price points, like MM. LaFleur and Peloton, whereas 32.0% are mid-priced retailers such as ModCloth and Chubbies. Others price points include luxury lite (11%), discount (7%), and luxury (1%).
The average size of physical stores averages 2,808 sq ft but ranges widely from global apparel and accessories retailer LXR & Co with the smallest average store size of 250 sq ft to PIRCH, a furniture and housewares retailer with 27,000 sq ft.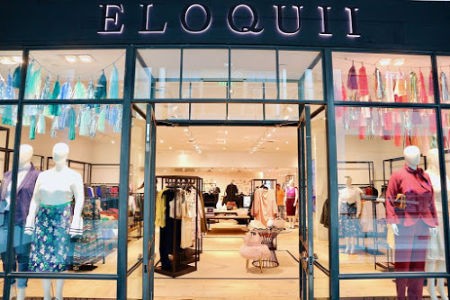 Although most start as pop-up stores or showrooms, only 15.1% of clicks-to-bricks physical stores don't carry inventory.
2017 had the largest number of clicks-to-bricks physical store openings including Everlane, Allbirds, Away, Amazon Go, ELOQUII, Quay Australia, The RealReal and MM. LaFleur
In 2018, watch for Casper, The Arrivals, Floyd, and MeUndies to open physical store locations in the US.
Why bricks and mortar stores?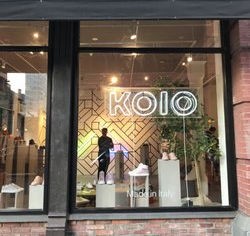 There are many reasons for former online-only sellers experimenting with actual physical retail store locations. Let's face it, some products simply need to be handled by customers before they buy.
In the ChicagoTribune, Johannes Quodt, co-founder of Italian sports sneaker company Koio said, "If you're advertising online, you're next to all these brands. If you open a store, you become much more real. People perceive you differently."
Koio opened its first physical store in New York before expanding to Los Angeles and Chicago.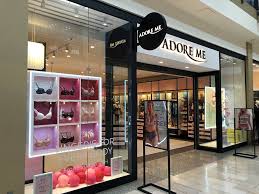 Lingerie brand Adore Me started with online sales-only but found customers want to be able to try on apparel, so it started opening locations near to its US East Coast headquarters. It has plans to open 300 more stores in the next five years.
Retail landlords are now more open to working with the new breed of clicks-to-bricks stores to fill up vacancies and add new retailers and excitement to their properties.
Specialty consultants such as Leap and San Francisco-based b8ta have built new business helping online retailers make the transition to bricks and mortar.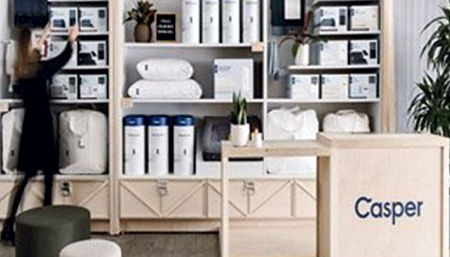 "Brands that have physical stores perform better when it comes to local brand awareness, customer engagement, and overall sales," said Amish Tolia, Co-CEO of Leap. "A modern growth strategy has to include a smart retail presence."
The clicks-to-bricks phenomena is just part of the new customer journey that crosses over from online back into traditional bricks and mortar stores. Now brands have the power to test concepts quickly without the cost of retooling hundreds or thousands of legacy locations.
Even the much-feared Amazon will be challenged to compete with the many Walmart storefronts available to distribute products and serve consumers in new ways in the future. Retailers live in interesting times and clicks-to-bricks are just part of the evolution.
JLL is the largest third-party retail property manager in the United States with more than 1,000 centers, totaling 125 million square feet under management.  You can view the Jones Lang LaSalle report here.
Chart courtesy JLL, storefront pics via retailers