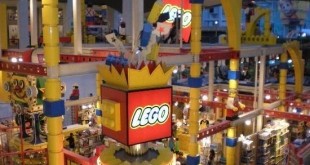 Christmas shoppers at the massive Bloomington, Minnesota Mall of America will have extra help from a holiday chatbot this year.
Launched on December 12, the chatbot is available on the shopping center website, its Facebook page and a mobile app for use inside the Mall.
Shoppers can ask questions, plan their shopping trip in advance, and while inside the mall ask for directions, get gift suggestions, and learn about discounts and special deals.

The chatbot and app were developed by it's Labs who used Mall of America historical shopper data, Twitter feeds and Facebook data to develop an extensive database of frequently asked questions and answers. They also developed Alexa "skills" for use by shoppers in planning in advance.
Retailers provided content including special deals and promotions to be provided via the various chatbot channels to shoppers.
With a relatively positive forecast for retail sales this holiday season, everything seems to be going intelligently.
Mall of America facts
Mall of America contains 330 stores, employs more than 10,000 people and gets and 40 million shopper visits annually. The shopping center generates $2 billion annual economic impact every year and hosts more than 400 events include concerts, fashion shows and other special events.
Visuals via Mall of America