Our payments news highlights today include chargebacks, card-not-present fraud and the latest in online security news.  Credit card issuers saw double-digit drops in card signature transaction fraud down 30% and PIN transaction fraud down 18% according to research from Discover Card subsidiary Pulse.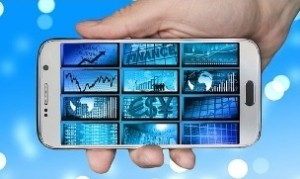 First Data launched Fraud Detect, which prevents fraud by using AI and machine learning, fraud scoring, cybersecurity intelligence and information from the "Dark Web." Business.com looks at the growing challenge of mobile fraud and how to prevent it.
Radial helped 107-year-old iconic retailer Everlast move from time-consuming, expensive, manual monitoring of 100% of its online transactions to a streamlined more secure solution. In Australia, online fraud cost business $534 million and 78% was card-not-present fraud. Vantiv shared three important online fraud scams business should watch for.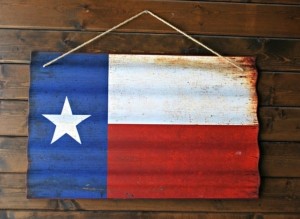 A new Texas law allows merchants to decline credit card purchases without photo ID even though credit card agreements forbid this practice. Merchants are confused. Dazeinfo.com shared its ultimate guide to disputing and winning chargebacks. Business2Community.com also provided three reasons to monitor chargebacks carefully.
Last Year Saw Double-Digit Drops in Fraud Rates for Debit Issuers, Pulse Study Says
There's some good news for US debit card issuers in the form of reduced fraud rates, according to the 2017 Debit Issuer Study released Monday by Pulse, the electronic funds transfer network owned by Discover Financial Services.
The fraud-loss rate for signature-debit transactions fell 30% from 2015's 2.6 cents per transaction to 1.8 cents in 2016, after increasing 18% from 2014 to 2015. For PIN-debit transactions, the fraud-loss rate decreased 25% to 0.6 cents from 2015's 0.8 cents. Expressed another way, fraud losses per active debit card decreased to $3.80 from $5 in 2015, according to Oliver Wyman, the New York City-based consulting and research firm that Pulse commissioned to do the study.
Fifty banks, both large and small, as well as credit unions participated in Pulse's 12th yearly survey of the debit market. The financial institutions collectively issue 134 million debit cards. Via digitaltransactions.netand
First Data Unveils Fraud Detect Solution

First Data has launched Fraud Detect, a solution designed to leverage AI and machine learning, fraud scoring, cybersecurity intelligence and information from the "Dark Web," to enable merchants to detect fraudulent transactions in-store, at the pump, online, mobile and in-app — before they occur.
Fraud Detect evaluates every transaction using a prevention engine and an extensive payments history database to provide an Accept, Review or Decline recommendation.
Using AI, Fraud Detect analyzes transactions to identify fraud and potential chargebacks. In parallel, Fraud Detect incorporates data from the Dark Web, a collection of web sites that exist on an encrypted network, to enhance the solution with information that would otherwise only be viewed by cybersecurity experts. Via retailtouchpoints.com
Mobile payment fraud and how to avoid it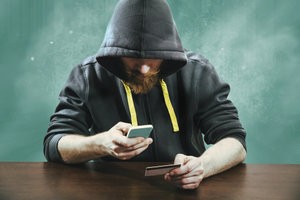 Mobile commerce is more prone to fraud in certain cases, with 60 percent of transactions confirmed as fraud executed over a mobile device. LexisNexis found that fraud costs as a percentage of total revenues was higher for m-commerce merchants.
For instance, digital goods, such as plane tickets ordered online, are four times as likely to be fraudulent as physical product orders. Mobile transactions over $1,000 are three times more likely to be fraudulent than orders under $200.
M-commerce is susceptible to similar types of fraud as e-commerce, though the chances of identity fraud are higher, as a mobile device can be easily stolen and used both at a POS and for online purchases. Additionally, as mobile payments add a level of complexity, there are more options for fraudsters to find weaknesses and exploit them. The lack of technological standards for mobile payments and the fact that mobile apps are installed, not navigated to, increases the difficulties involved in content crawling and requires proprietary screen-rendering tools. The sheer number of available apps further increases these complexities.
The cost of fraud
Online and mobile fraud was valued at $10.7 billion in 2015, according to Juniper Research, and is projected to reach $25.6 billion by the end of the decade. The level of fraud as a percentage of retail revenues grew from 1.32 percent in 2015 to 1.47 percent in 2016, according to LexisNexis' 2016 True Cost of Fraud Report, with every dollar of fraud costing merchants $2.40, as opposed to $2.23 in 2015. Via business.com
Radial Helps Everlast Fight Online Fraud
Turns out Everlast, perhaps the marquee name in boxing equipment, was punching above its weight … at least when it came to the fight against online fraud. Picture an 107-year-old retail juggernaut, iconic in name but perhaps a bit dated in business processes, battling against online scammers, chargebacks and general inefficiencies. Fraud management seemed to be a defensive gap at the company, with third-party tools and Google searches as amateur counterpunches against losing business. Two to five chargebacks a day can take its toll on the top and bottom lines and delay a rewarding move into e-commerce.
So it was with Everlast, which manually reviewed 100 percent of its orders until enlisting Radial to help streamline processes.
In an interview between PYMNTS and Bryan Heron, Radial's senior product manager, the executive noted that Everlast offers a glimpse into the struggles that retailers can face as they try to get up to speed amid a rapidly shifting e-commerce landscape, and how technology and outsourced processes can solve some of the knottier issues that pop up along the way. Via pymnts.com
$534m lost in 2016 as credit card fraudsters ditched the plastic & moved online
Physical credit card fraud is on the decline as online fraud takes its place, according to new statistics from the Australian Payments Network (AusPayNet). Consumers spent $714.5 billion on their cards last year. Fraud accounted for 0.074% of that amount, but still cost Australians $534 million.
AusPayNet says Australian statistics are slightly better than those from the UK and US, suggesting that strong industry responses and anti-fraud tools are doing their jobs.
78% of all fraud was "card-not-present", which means genuine card details are stolen and used to make purchases online or over the phone. The thieves don't need the physical card. This type of fraud cost Australians $417.6 million. Via securitybrief.com.au
3 Credit Card Processing Scams Every Business Owner Needs to Know About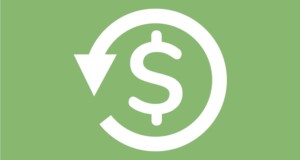 Fraud remains a top concern for consumers and businesses alike—and the concern is warranted. According to the LexisNexis 2016 True Cost of Fraud study, every $1.00 of fraud costs U.S. merchants $2.40. Fraud losses totaled 1.47 percent in revenue in 2015, up from 0.51 percent in 2013. Behind these statistics are numerous credit card processing scams.
Although any business can fall victim to fraud, payment processing companies see a sizeable occurrence among small and medium-sized businesses (SMBs). The impact of fraud can be much more significant for SMBs that don't have the resources to handle the fallout. A loss of a couple hundred dollars a month has a greater impact on an SMB than a major retailer.
Let's look at the most common types of credit card processing scams and tips to avoid them. Via due.com
New Texas law allows merchants to decline card purchases without ID
A law that takes effect in January will allow Texas merchants to ask for photo identification for credit and debit card purchases – and turn down transactions if a buyer won't show it.
The aim of the law — which the Legislature passed during the regular session that ended in May — is to reduce debit and credit card fraud. Though merchants will sometimes pick up the tab for money lost to fraud, it often falls to banks to absorb the losses and replace compromised cards.
Merchants can ask to see photo ID, but contracts they have with credit card companies often bar them from declining a transaction if a customer refuses to show it. Via kxan.com
The E-commerce Merchants' Ultimate Guide to Disputing Chargebacks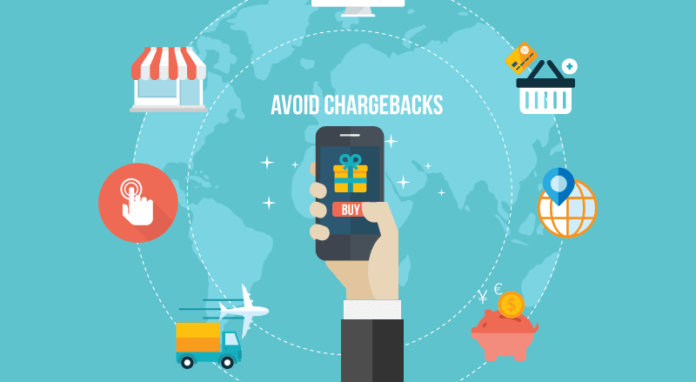 In mobile commerce, payment processing is the most crucial step and, therefore, each retailer offers multiple payment methods to their customers. While Mobile Wallet is the new trend in the market, credit card still the most popular payment methods among retailers. A recent study highlights that 97% of retailers accept credit cards from mobile shoppers, followed by Debit Card.
But, It's a delicate dance as online retailers must meet two often conflicting goals: On one hand, they have to provide a great customer experience. And on the other, they simply must prevent revenue loss due to credit card chargebacks. The reason these two goals are often in conflict is that stricter fraud prevention measures can add additional steps and delays, making the experience more cumbersome for the customer.
Although credit card companies make it easy for customers to dispute a charge, the burden of proof falls on the merchants. Merchants need compelling evidence that the customer both authorized and received the order if they have any hope of successfully disputing a chargeback. Even if they win, the process can be costly for merchants. Via dazeinfo.com
Why Businesses Need to Implement a Chargeback Mitigation Plan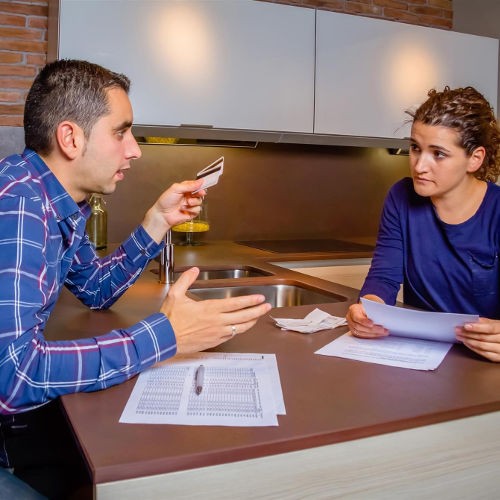 If your business accepts credit and debit cards payments processed through a debit and credit card merchant account provider, you need to make sure you have some plan in place for dealing with chargebacks. Chargebacks are triggered for several different reasons and situations. They could come from sources including:
– Criminal and Fraudulent Activities – Internal and external transactions that are not authorized by the card holder or are conducted without their knowledge. Transactions like these might involve employees charging customers more than the actual sales price or be from purchases made through online e-commerce sites.
– Customer Disputes – These transactions are where customers have not received what they perceived to be the level of service or quality of product as promised. They can also be considered "friendly fraud," as some of your customers may dispute a charge just to try to get a refund, even though there might not by any problems with the product or service they received.
– Transactional Errors Caused by the Business – The business made an error when entering the amount to be charged to the credit or debit card or amount of ACH payment.
Without a plan in place for dealing with chargebacks, you are not addressing the underlying causes but, rather, only the symptoms. Taking this approach could cause a change to your rating by your merchant provider and result in your being reclassified as a high-risk merchant account. Via business2community.com