Quick. Name a country where 80% of transactions are still paid for in cash.
Surprisingly, that would be Japan, second only after Germany as the country that pays more in cash for transactions than any other. With all its advanced technology and financial services know-how, it seems incongruous even though there are government and private sector efforts to increase cashless and mobile payments.
With a tax increase from 8% to 10% coming in October, the Japanese government is keen to encourage mobile payments and other moves away from cash. It hopes to double cashless transactions in Japan to more than 120 trillion yen ($1.8 trillion) by 2025.
Cashless payments have benefits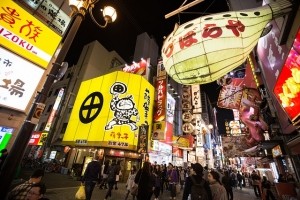 Some say there are big benefits to going cashless including an increase in spending, which could benefit Japan's decades-long deflationary economy. The Nomura Research Institute (NRI) estimates cashless payments increase per-customer sales by an average of 1.6%.
When the tax increase takes effect, the government will offer points redeemable for future discounts to shoppers who use QR codes and other cashless payments for nine months according to a Reuters report.
The government says going cashless could increase efficiency, improving bank profits and easing the impact of a labor shortage. Cashiers spend as much as two hours daily managing cash and Japanese banks spend as much as one trillion yen ($9.2 billion) managing their ATMs and moving cash around according to NRI.
Chinese shoppers pave the way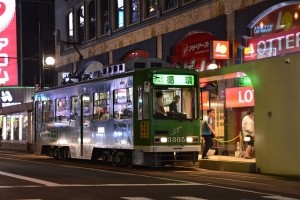 As Chinese tourists travel more and spend more abroad, including in Japan, there is a growing demand for mobile payments by these travelers and merchants serving them. More than 300,000 Japanese merchants now accept mobile payments provider AliPay, run by Alibaba's Ant Financial Services Group.
Other players such as South Korea's mobile payment firm Kakao Pay are exploring the Japanese payments market.
Ryu Young-joon, chief executive of Kakao Pay, told Reuters in a May interview, "When I go to Japan, they do not accept credit cards in many stores," he said. "So, I thought if I can use Kakao Pay in Japan, it's going to be good."
Business reservations about cashless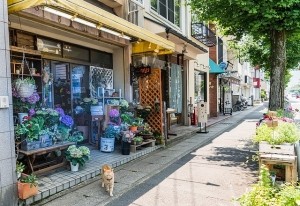 Japanese business people do not like paying fees for payment services. With average small retailer profits at 2%, transaction fees of 3% or more are simply not on the small business radar.
"People say shoppers spend more when they use QR codes, but I don't think this will happen in my shop," Tomoko Yokoyama, 50, who runs a Tokyo tennis shop, told Reuters as she re-strung a racket.
"I have to pay fees on every purchase, so it is the same as selling goods at a discount," she added. "That would be a disaster."
With a of millions of vending machines and meal ticket dispensers that rely on cash as well, the vision of cashless payments in Japan still seems far on the horizon in the land of the rising Sun.