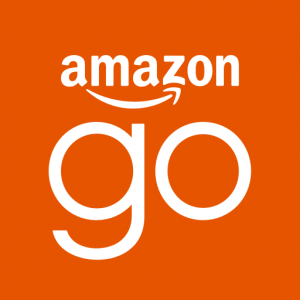 With the opening of its second store in Seattle, Amazon Go is in the vanguard of the cashier-less checkout movement.
Though checkout automation has been a goal for many retailers, some have struggled with concepts from self-checkout to full cashier-less checkout and it remains a dream for most retailers with still some hurdles to get there.
Juniper Research says cashier-less checkout systems for retail and grocery stores could process more than $78 billion in transactions by 2022, up from $9.8 billion this year. The number of consumers using these high-tech checkout systems could also grow from 4 million users this year to more than 30 million by 2022.
Amazon Go gets going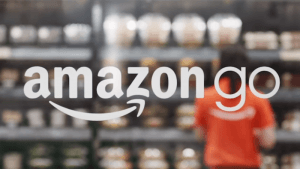 Amazon Go opened its second Seattle location this week, a 1,450 sq ft store that features a range of ready-to-eat breakfast, lunch, dinner and snack options, as well as Amazon's Meal Kits. Situated in downtown Seattle, and open weekdays between 7 AM and 7 PM, the store caters to downtown office workers.
This smaller store does not have on-site food preparation. Non-packaged goods such as sandwiches and pre-prepared meals will be provided by Amazon chefs and other local suppliers as will quick snacks like chips, candy, and locally made chocolates, along with lunch choices like salads, sandwiches, and wraps.
The original 1,800 sq ft flagship store, also in Seattle and opened in January 2018, has a working kitchen for sandwich and meal preparation, a selection of liquor and a few other differences from the new, smaller location.
Amazon technology is state-of-the-art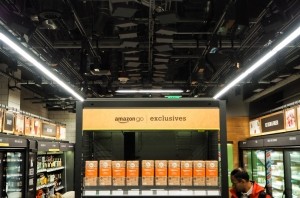 The store uses dozens of high-tech cameras mounted overhead to track shoppers from every angle. It also uses weight sensors on the shelves and everything is driven by the Amazon Go mobile app which shoppers scan when they enter the store.
Once products are selected, the deep learning technology detects which merchandise is chosen and shoppers can "Just Walk Out" as payment is automatically processed through the mobile app and Amazon account.
While there are no cashiers, staff are still needed to restock shelves and assist customers with any problems. As many as six new Amazon Go stores are planned, although recruiting is only visible in Chicago and San Francisco so far.
Who else is testing cashier-less checkouts?
Other merchants are in various stages of implementing scan-and-go or other cashier-less checkout solutions.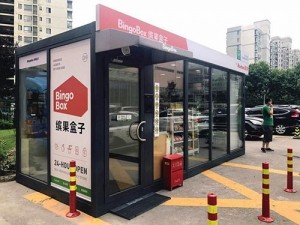 In China, BingoBox has cashier-less checkouts installed in more than 300 mini-stores in 30 cities.
Walmart unrolled its Scan and Go mobile app with plans to let customers in more than 100 stores checkout themselves. Walmart recently canceled the service due to implementation "friction" and low participation by customers. The company is now testing Check Out With Me, a new service that arms Walmart employees with mobile checkout devices.
Walmart, Home Depot and other retailers have also used self-checkout terminals successfully in a mix with traditional cashier-staffed checkouts for several years.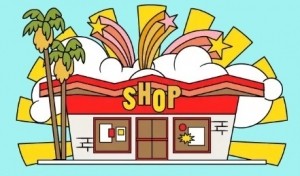 Panera bread employs self-checkout kiosks and mobile phone-ahead ordering. Costco offered a self-checkout option and then removed it after testing. Kroger invested in cashier-less checkout technology it calls "Scan, Bag, Go" with plans to offer it in 400 stores this year.
Microsoft is also testing a mobile app checkout system called Skip with a growing network of retail partners. Skip is fast and easy to use and even includes built-in coupons.
What are the barriers remaining for cashier-less checkouts?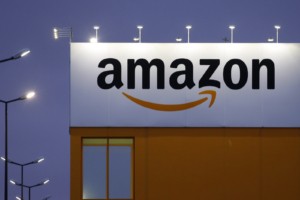 The technology for cashier-less checkouts is complex, expensive and may have difficulties scaling for operations large than a convenience store.
And then there's the customer. Some customers are not ready for it. Some don't like the technology and others have different expectations than what retailers have been able to deliver.
"At this point, expansion is very slim. In our view, the adoption timing will be slow as there is a lot of experimentation that will need to be completed around customer acceptance, justifying the cost of capital for a return on investment, store formats and how to handle product that needs to be 'scaled,' or weighed to generate a price," Keith Jelinek, managing director of Berkeley Research Group's retail and consumer practice told Retail Customer Experience in an interview.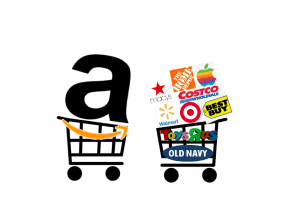 Jelinek said while Amazon Go customers may be millennials who simply like trying the latest shiny new technology, other customers may not be Amazon Prime members nor want to have their email on file to receive receipts.
Some customers may simply like the personal interaction with cashiers as part of their shopping experience.
Jelinek says there is much work to be done by retailers in offering cashier-less checkouts, but the experiments are well underway and likely to evolve over time as both customers and merchants get used to the technology.
Many new technologies ahead
Of course, retailers including large players like Walmart and Target are also testing new home delivery models, driverless customer pickup, mobile order ahead, and order online and pick-up-in-store programs.
Let's say the cashier-less checkout weather forecast is sunny with cloudy periods and occasional showers. Nobody can predict yet where retailers and customers are going to end up as retail evolves in the future but it's certain that checkouts are going to look very different.