Our posts today look at the latest blockchain business cases and profiles of the latest bitcoin boosters from around the globe.
In blockchain business case news, the US Treasury is looking closely at blockchain technology potential while a US Department of Energy research lab is exploring blockchain to manage energy grids.
The European Commission is investing more than €30 billion into technology research initiatives including blockchain. A group of eight international banks is creating a new for-profit group, We.Trade, to utilize blockchain technology to build a new trade finance supply chain.
Bitcoin boosters excited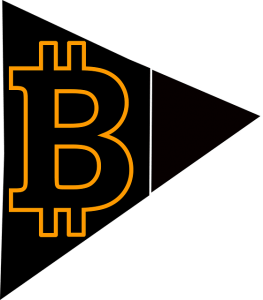 The new $6,300-plus record bitcoin value has the market heated up again as it reaches new territory. Our roundup looks at the latest bitcoin bulls including celebrities Drew Carey, Gwyneth Paltrow, Mel B and Snoop Dogg.
Noted Wall Street investor Bill Miller has disclosed he has more than 30% of his portfolio invested in bitcoin in cryptocurrency assets. A new Bank of America report suggests the market for cryptocurrency investments could exceed $1.6 billion in the US.
All that news and much more in our latest blockchain business and bitcoin investment posts. Check them out below.
Blockchain business cases: US Treasury, EU, 8 banks, DoE, Mogo, Hyperledger
We're tracking the latest blockchain business cases, innovations and news about blockchain technology. A US Treasury official says more blockchain pilots will lead to advances in data and information sharing. The European Commission announced €30 billion in technology research some of which will go directly to blockchain projects. Eight major international banks, including KBC, Deutsche Bank and HSBC, have created a for-profit company called We.Trade to create a new hyperledger supply chain for trade finance. the Department of Energy research lab is exploring blockchain technology in managing next-generation energy grids. Read more…
Who's bullish on bitcoin? A market news roundup.
It's useful now and again to take a look at who is boosting bitcoin and which markets are bullish on the digital currency. We've got a roundup of bulls to keep you informed on the latest bitcoin news and cryptocurrency developments. Wall Street investor Bill Miller has 30% of his fund assets in cryptocurrency. A new Bank of America report suggests the cryptocurrency investment market could be worth at least 1.6 billion dollars. Read more…