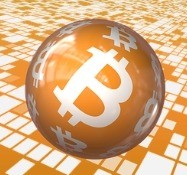 We've got a bitcoin news update with the latest developments in digital currencies starting with a Market Watch post that examines whether bitcoin may be reaching a bubble? Investopedia looks at some of the drivers of the cryptocurrency craze and what happens when all 21 million bitcoins have been "mined." There's lots of debate in Cointelegraph.com around bitcoin transaction fees and some challenges with slower transaction timing on several platforms.
Japanese discount airline Peach Aviation plans to offer bitcoin services to flyers. Japan's Financial Services Agency (FSA) is pushing cashless payments to modernize Japan's financial system with fintech innovations. MasterCard is experimenting with Ripple technologies in order to stay current with new cross-border payments potential.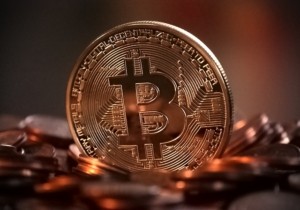 Chinese regulators will issue new regulations this month in an effort to control digital currency exchanges amid concerns about money laundering and other questionable practices. Bitcoin isn't getting a break as the Romanian central bank continues to warn consumers against using the digital currency.
CNBC's Jim Palmer says that bitcoin has room to continue its growth although Cointelegraph.com questions his fundamentals. With Walmart testing blockchain technology to track delivery drones, can bitcoin payments be coming anytime soon?
Is bitcoin in a bubble? This metric suggests there's more room to grow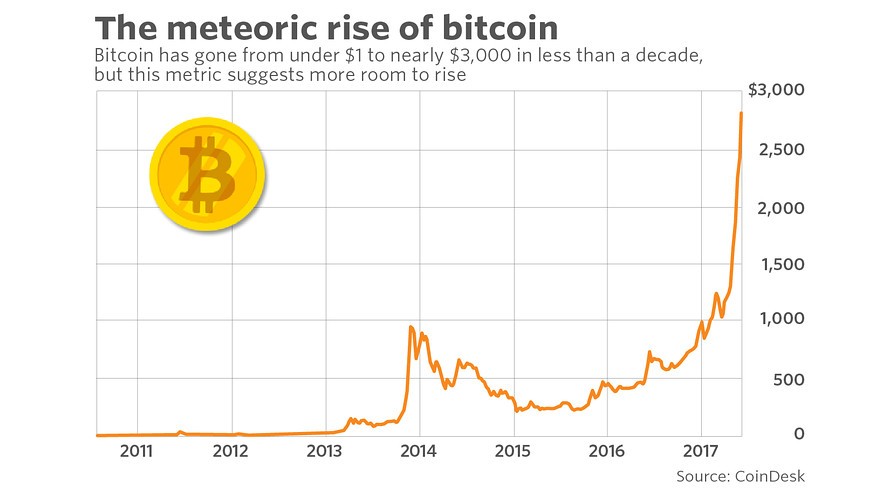 One of the biggest financial stories of 2017 has been the seemingly unstoppable rise of bitcoin, which has more than tripled this year and seems to make new records by the day.
Such a rally has inevitably raised questions over whether there is a bubble in the digital currency, or in the broader space of cryptocurrencies, which earlier this week topped $100 billion in combined market capitalization. Breaking that milestone was largely due to bitcoin which by itself accounts for nearly half the value of the still-nascent sector. However, a new measure of bitcoin valuation, one based roughly on the price-to-earnings ratio applied to stock valuation, suggests that rally still has room to grow.
Gauging whether bitcoin is overvalued is tricky, as it is divorced from many of the standard attributes that can measure a security's fundamentals. Unlike a stock, bitcoin has neither traditional revenue nor profits behind it, ruling out such equity statistics as price to sales or earnings before interest, tax, depreciation and amortization. Via marketwatch.com 
What Happens to Bitcoin After All 21 Million are Mined?
Bitcoin is like gold in many ways. Like gold, Bitcoin cannot simply be created arbitrarily. Gold must be mined out of the ground, and Bitcoin must be mined via digital means. Linked with this process is the stipulation set forth by the founders of Bitcoin that, like gold, it have a limited and finite supply. In fact, there are only 21 million Bitcoins that can be mined in total. Once miners have unlocked this many Bitcoins, the planet's supply will essentially be tapped out, unless Bitcoin's protocol is changed to allow for a larger supply. Supporters of Bitcoin say that, like gold, the fixed supply of the currency means that banks are kept in check and not allowed to arbitrarily issue fiduciary media. But what will happen when the global supply of Bitcoin reaches its limit?
Effects on Bitcoin Miners
It may seem that the group of individuals most directly affected by the limit of the Bitcoin supply will be the Bitcoin miners themselves. On one hand, there are detractors of the Bitcoin limitation who that say that miners will be forced away from the block rewards they receive for their work once the Bitcoin supply has reached 21 million in circulation. In this case, these miners may need to rely on transaction fees in order to maintain operations. Bitcoin.com points to an argument that miners will then find the process unaffordable, leading to a reduction in the number of miners, a centralization process of the Bitcoin network, and numerous negative effects on the Bitcoin system.
This argument assumes that transaction fees alone will be insufficient to keep Bitcoin miners financially solvent once the mining process has been completed. On the other hand, there are reasons to believe that transaction fees and mining costs will even out in the future. Looking ahead by several decades, it is not difficult to imagine that mining chips will become small and highly efficient. This would reduce the burden placed on miners and would allow mining to become an activity with a lower threshold of initial cost. Further, transaction fees may increase, and this could help to keep miners afloat as well. Via investopedia.com
Bitcoin Users Would Pay Up To $100 Fees: Adam Back, Bruce Fenton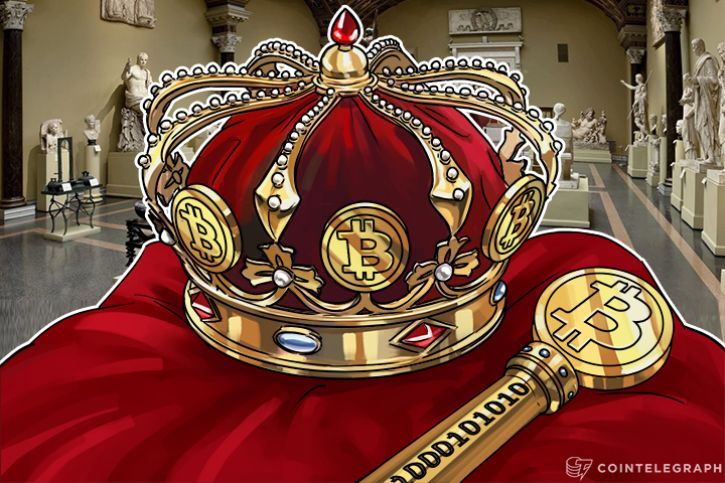 Blockstream developer and Hashcash creator Adam Back has said he would pay $100 Bitcoin transaction fees, and "bets" users would too.
In a Twitter post, Back responded to a similar assumption by ex-Bitcoin Foundation Executive Director Bruce Fenton, who considered users "would be willing" to pay $20 fees. The comments come amid continued broad frustration among Bitcoin users regarding high fees and associated long transaction processing times.
Coinbase has come in for specific criticism, with multiple reports of higher fees for using the wallet and exchange service compared to others on the market, often with noticeable advantages. Via cointelegraph.com 
Japanese Airline to Install BTM's and Introduce Its Own Bitcoin Wallet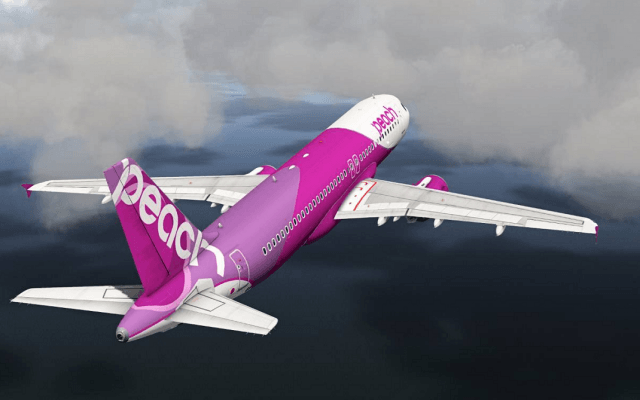 Japan's first low-budget airline, Peach Aviation, has unveiled plans to offer various Bitcoin services to air travelers. This follows the company's announcement last month that it would be the first Japanese airline to accept bitcoin payments for tickets. The company was founded in February 2011 and commenced operation in March 2012.
Last month, Bitcoin.com reported on Peach Aviation's plan to accept bitcoin payments for tickets by the end of the year. This is made possible through a partnership with Tokyo-based bitcoin exchange and payments startup Bitpoint.
The commission is expected to be cheaper than the 440 yen ($3.93) for credit card payments. Via news.bitcoin.com
MasterCard Experiments With Ripple Technology for Cross-border B2B Payments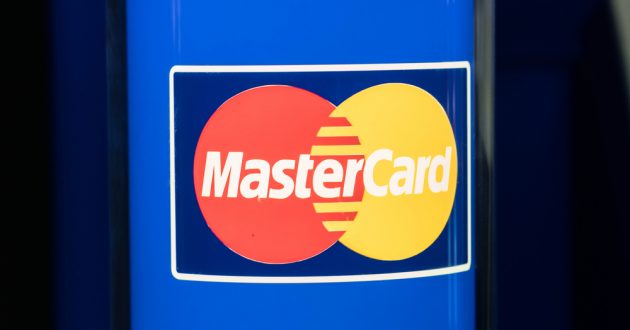 Most people are well aware of how Ripple can be a valuable ally for traditional financial players. Especially when it comes to cross-border payments. Right now, existing solutions are both costly and take a long time to complete. Even in this day and age of digitization, there is no convenient way to transfer money quickly. MasterCard acknowledges this problem and they are actively looking for new solutions. Right now, the Ripple payments blockchain solution seems to be on their radar.
More specifically, the KPMG presentation in question mentions why MasterCard is doing this. The company is looking to improve remittances and cross-border B2B payments. More specifically, they feel blockchain-based payments and smart tags for predefined events are well worth looking into. This latter technology has become somewhat more prevalent in Europe and the US over the past few years. Major festivals use similar technology. However, MasterCard wants to improve the reimbursement experience and speed of funds received. Via livebitcoinnews.com
While Bitcoin Booms, Japan Aims to Double Digital Payments
The government of Japan has set a growth strategy for financial technologies (FinTech), one that aims to double the adoption rate of digital payments over the next decade in the country.
Japan is lagging behind its Asian counterparts when it comes to cashless payments, particularly against the likes of China and Korea – which see over 50% of their societies embracing cashless payments. In comparison, the current adoption rate of digital payments is a relatively measly 19%. Japanese authorities are clearly seeing a growth opportunity for FinTech payments, particularly during the run-up to Japan hosting a global event with the 2020 Tokyo Olympics.
According to a report by the Nikkei, Japan's Financial Services Agency (FSA) – the country's financial regulator and the Ministry of Economy, Trade and Industry (METI), are involved in the development of a FinTech growth strategy to be compiled this month. Via cryptocoinsnews.com
Chinese Regulators Expected to Release Bitcoin Exchange Rules This Month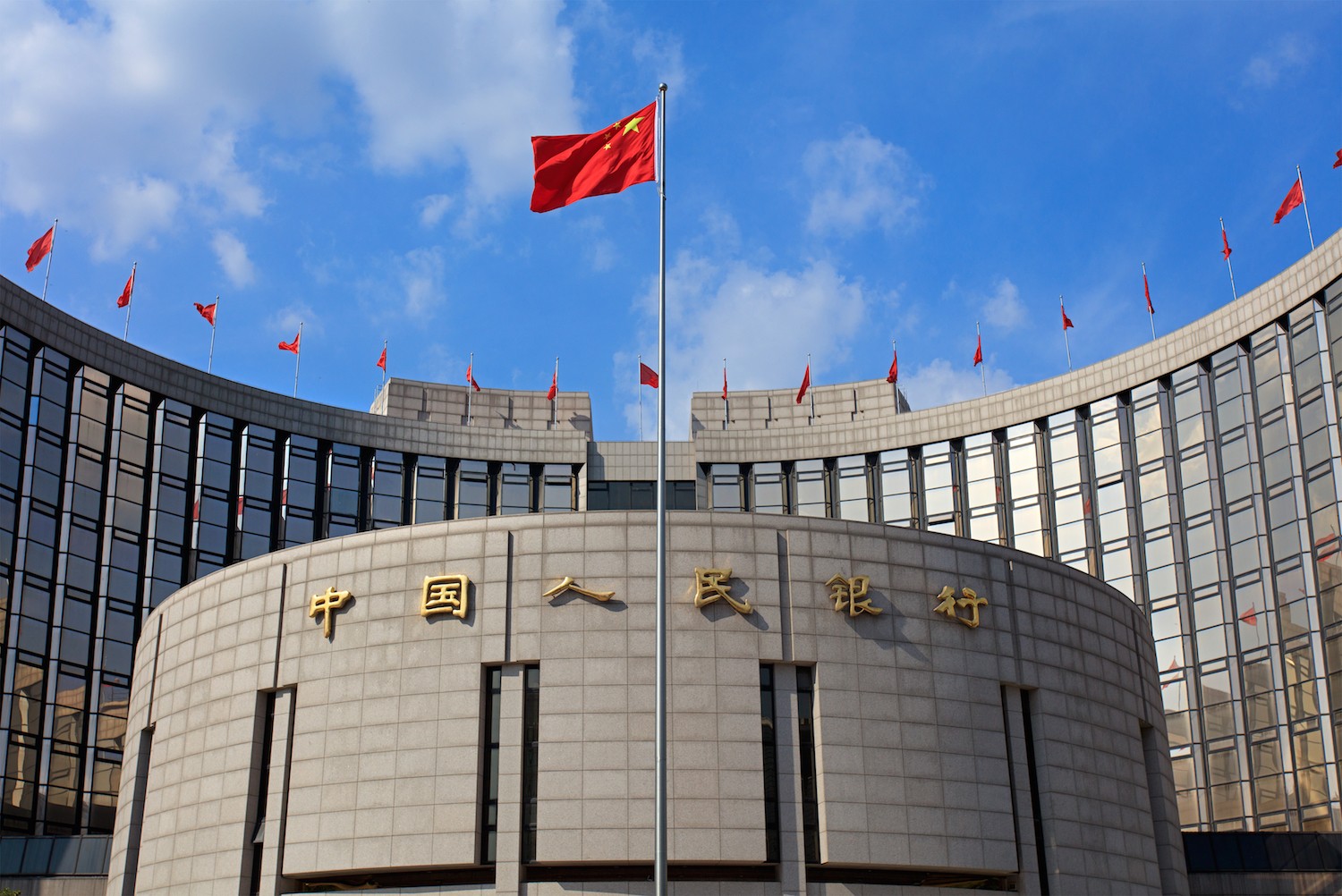 China's central bank is reportedly expected to release new rules for bitcoin exchanges later this month.
According to a source quoted by Caixin, the People's Bank of China's (PBoC) investigations into the exchange ecosystem are complete, with regulations set to be put forward sometime in June.
The news, from 10th May, came just before China's bitcoin exchange sector began processing digital currency withdrawals following a months-long freeze. That pause began following meetings between regulators in China and domestic exchange operators earlier this year.
Investigators reportedly drew issue with the fact that the platforms were providing financing and margin trading services to clients, according to Caixin, while further faulting the exchanges for their anti-money laundering systems. The withdrawal freezes from earlier this year were initiated as those markets moved to update those systems. Via coindesk.com 
As Bitcoin Soars, Romania's Central Bank Warns of 'Volatility & Low Security'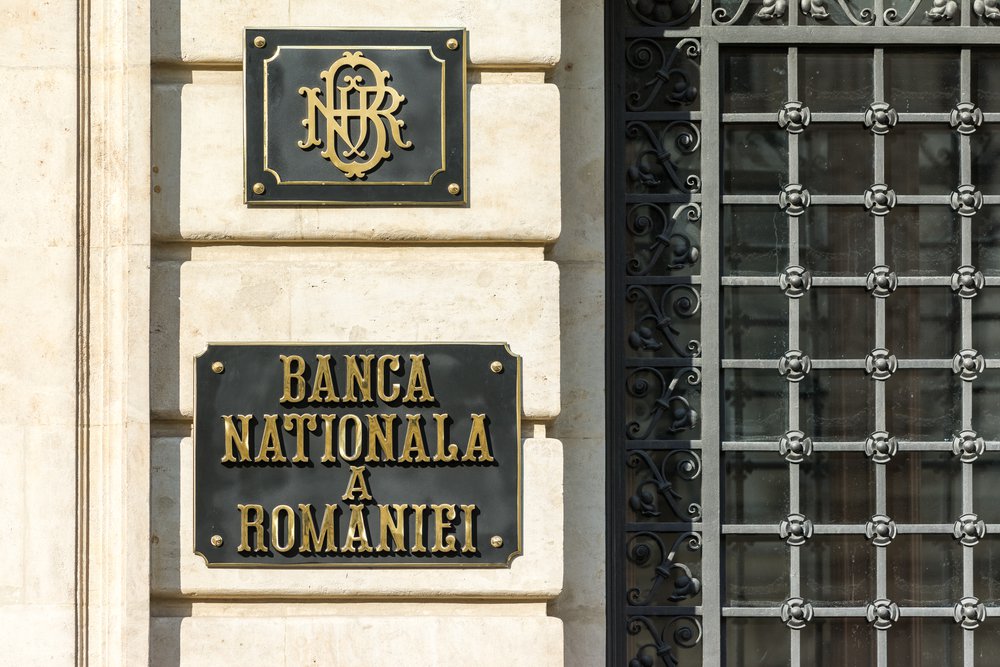 Romania's central bank has reportedly reiterated its stance of warning users about volatility associated with digital currencies like bitcoin. The Banca Naţională a României (BNR), the central bank of Romania, first warned the public about risks in using digital currencies in 2015.
In an official notice [PDF] at the time, the central bank said that Bitcoin was neither a national nor a foreign currency and that recognizing or accepting bitcoin as payment is not obligated in any manner. The authority also cited risk reports published by the European Central Bank and the European Banking Authority of the time. It would – to be mindful of proceedings – keep track of the way Bitcoin progresses and evolves over time, the notice revealed.
Over three years later, amid an unprecedented rise in the value of bitcoin, Romania's central bank is not budging from its initial stance. To the contrary, the central institution is more critical than ever of digital currencies. Via cryptocoinsnews.com
Bitcoin Price Can Reach $1 Mln: CNBC's Jim Cramer
Earlier this week, CNBC's Jim Cramer stated that it is possible for Bitcoin price to reach $1 million in the future.
On the CNBC show "Squawk on the Street," Cramer stated that the demand toward Bitcoin is rapidly increasing and because of Bitcoin's decentralized nature, its price could potentially enter the $1 million region, which would bring the market cap of Bitcoin to tens of trillions of dollars.
However, Cramer's reasoning behind his Bitcoin price prediction was fundamentally flawed as he failed to grasp the core purpose of Bitcoin and why investors are starting to purchase Bitcoin. Via cointelegraph.com
Walmart to Track Delivery Drones With Blockchain, Soon to Accept Bitcoin?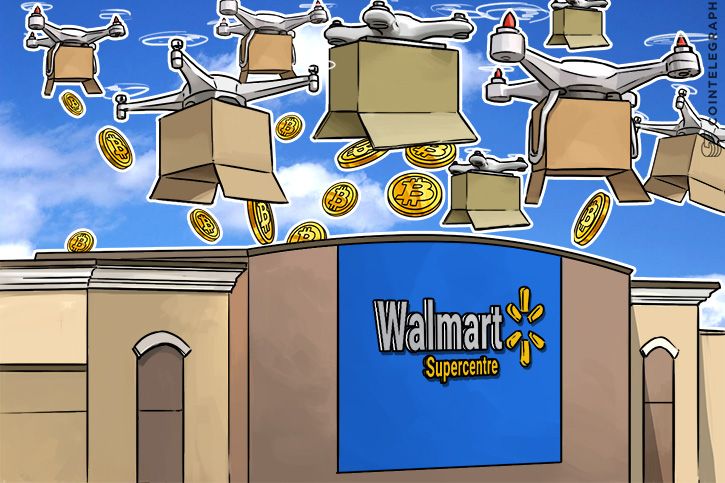 To help with its efforts towards more efficient delivery, US retail giant Walmart is looking to patent a system that uses Blockchain technology to track the delivery of packages by its unmanned drones. The same Blockchain technology is being used by cryptocurrencies such as Bitcoin and Ethereum.
Complete supply chain?
To distinguish itself from other retailers, since October 2016 Walmart has been working on a project to use Blockchain technology to develop a solution aimed at improving the way food is tracked, transported and sold to consumers across China.
In their patent application with the US Patent and Trademark Office (USPTO) on May 25, entitled "Unmanned Aerial Delivery to Secure Location," it was outlined how Walmart plans to incorporate the Blockchain technology into its supply chain.  Via cointelegraph.com
News Bytes Man
If you found this post useful, why not subscribe to PaymentsNEXT at the top of the page? You'll get payments and fintech news from the around the globe every Mon-Wed-Fri morning in your inbox. Enjoy your weekend and we'll be back bright and early on Monday morning with more payments news you can use.