Belgium has just 11.4 million residents and is 11,849 sq miles in size, a little larger than Massachusetts. Despite its small size, it is the world's 27th largest economy by GDP and e-commerce is growing quickly here like many other western European countries.
Its affluence, educated consumers, technology adoption, and smaller size make for an ideal e-commerce market.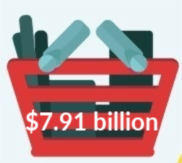 E-commerce reached €7 billion ($7.91 billion) in 2018, an increase of €1.2 billion or $1.36 billion (+20%) over 2017. The average size of shopping carts was €100.05 ($113.10), up 3.31% from 2017 according to research from House of Marketing and SafeShops.
In 2018, there were more than 70 million e-commerce transactions, an increase of 16% from 2017 when e-commerce grew 39%.
Big players dominate the marketplace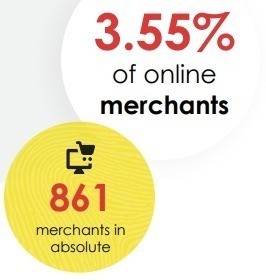 Like many e-commerce developed markets, just 3.55% or 861 online sellers, generated 88% of online sales value in Belgium.
While there were an estimated 24,000 Belgian e-commerce sellers (up 18%), 85% of e-commerce shops generated less than €100,000 ($113,000) annually in 2018.
Most popular products were fashion, electronics and media, and food and personal care.
Belgian payment preferences
Amazon and CoolBlue are among the most popular online marketplaces.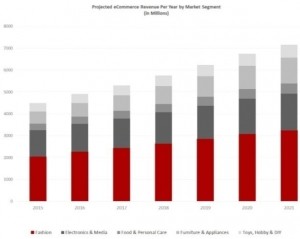 According to eShopWorld, Belgians have several unique online payments preferences with 32% preferring to pay by credit cards, debit cards (30%) like Bancontact next in popularity and used by 64% of Belgians, PayPal (12%), international money transfers such as SEPA (8%), and mobile app payments (3%).
The e-commerce market in Belgium is poised for further growth and could reach € ($7.1 billion) by 2021. eShopworld predicts more than 8.2 million e-commerce shoppers spending an average of $1872 by 2021.
You can download a free report of the Belgian e-commerce marketplace from The House of Marketing and SafeShops here.
Visuals courtesy House of Marketing and eShopWorld