Jehan Chu, Kenetic Capital managing partner in Hong Kong, discusses his forecast for bitcoin and the global acceptance of cryptocurrencies. He offers a unique Asian investor perspective on cryptocurrency and blockchain.
Chu said he expects substantial growth in bitcoin value:
I think that we're going to see $50,000 by the end of 2018 for bitcoin. Every month, we're revising our targets up. I think with everything that's coming, with the one-two punch with the Cboe and the CME, I think the entire world is on the watch for what is to come and the real liquidity that can enter this market."
Asia will see first national digital currency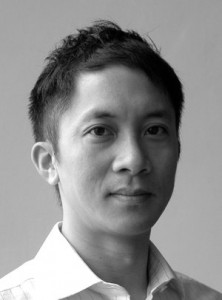 He believes Asia is a lot more nimble than the US when it comes to perceptions of cryptocurrency.
Despite the China ban and the crackdown on ICOs and cryptocurrency exchanges,  Chu says China is very open to blockchain technology. "China is the fastest growing and the fastest to adopt blockchain technology at an enterprise level."
Chu says the signals the People's Bank of China has given about developing their own cryptocurrency lend a lot of weight to the idea of a digital currency at a sovereign level.
"I think that in 2018, we will see the first state-backed digital currency in one form or another and I bet you it will come from Asia," Chu predicts.
He says South Korea has a natural interest in cryptocurrency because they have a history of trading. "They're very familiar with trading Forex and are very familiar with trading stocks and I think that cryptocurrency comes naturally."
Growing interest in altcoins, blockchain
Chu says he follows the big ten coins including bitcoin, Litecoin, Ripple and Ether but he's also interested in the new "utility coins" that are coming into the market. He specializes in and follows ICOs and applications coming out of the altcoin space.
I think what the world should really be thinking about is what is the long-tail software on the back of cryptocurrency and tokens and what will that world look like?"
Regulations ahead
He says the SEC is on watch in the US and two recent charges against ICOs is their way of showing they are serious about regulating cryptocurrencies. In 2018, he expects to see US regulators develop a framework for how they approach regulations.
Chu believes many jurisdictions in the rest of the world will follow the US lead:
Once the SEC shows how they plan to deal with cryptocurrencies then we'll start to see regulatory certainty and I think that is when the real money will start to come in."
You can view Chu's interview with Emily Chang on Bloomberg here.