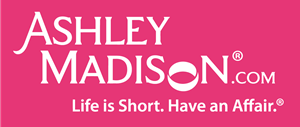 What you do when you want to pay anonymously for services like discreet dating sites, VPN, email, and other online services or you want to protect your identity?
Whatever you think of Ashley Madison, the dating site for married people, you've got to admit they offer a unique payment option.
With a tagline of "Life is short. Have an affair." you can be sure members are keen to protect their anonymity.
Pay anonymously using gift cards
Wayward married members of the ultra-confidential site for discreet encounters can pay their membership fees anonymously by redeeming a wide selection of gift cards from well-known retailers.
Starbucks is the most popular gift card used by men to pay for their memberships anonymously, perhaps a reflection that Seattle is the US city with the most members per capita.
Other popular gift cards include Best Buy, Walmart, Starbucks and Home Depot. Ashley Madison claims it will accept any popular gift cards with a balance of more than $49.
Not to mention standard credit card and PayPal payments for membership credits with a non-specific description of the payment destination on account statements.
More facts about Ashley Madison
Recently released research about the site's members and services in 2017 reveal some unique e-commerce features and market data.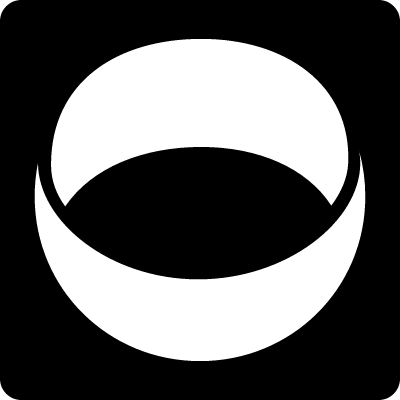 For example, the 20 cities with the highest sign-ups per capita included Seattle, followed by Denver, Dallas, Philadelphia, San Jose, Los Angeles, San Francisco, Houston, Charlotte, Austin, Columbus, Indianapolis, Chicago, San Diego, New York City, Jacksonville, San Antonio, Washington, D.C., Fort Worth and Phoenix.
Researchers Michael Chohaney and Kimberly Panozzo discovered some interesting market data as well.
"We found income is the leading market determinant for internet‐facilitated infidelity, indicating the service behaves as a luxury good; further, several characteristics related to infidelity at the individual‐level were also significant, including the negative relationship between religiosity and infidelity. Strong regression model performance suggests these results are robust insights into the market for online infidelity‐matchmaking."
The politics of cheating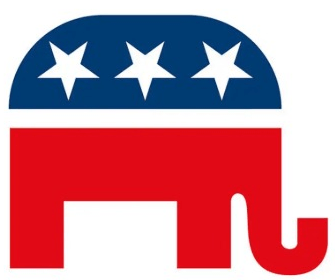 Company research also said 60% of cheaters identified themselves as Republicans and a majority (55%) would prefer to cheat with a Republican, an interesting outcome for the family values party. Strangely, 89% said "opposing political views" by their spouses would compel them to cheat as well.
Are you looking over your shoulder nervously, or eyeing your spouse a little differently after your most recent argument over whose turn it is to do the dishes?
Women members are growing faster
Women signed up at a record rate in July 2017 according to the company and now make up a majority of members. Perhaps that's because membership for women is free.
President and CTO of the company Ruben Buell told USA Today that women appreciate the site for its discretion and the ability to connect and meet with other like-minded adults.
Not without security problems
In 2015, a data breach exposed private information of more than 36 million members and disclosed the site was using computer programs to impersonate women and engage with male members.
The company paid a $1.6 million fine after investigations by the Federal Trade Commission. It subsequently hired Ernst & Young to conduct an audit and verify the gender of its members.
Since then, the "public affairs" service has recovered and by November 2017 was signing up 20,000 new members daily.
Ashley Madison said 60% of its traffic is organic growth a tremendous advantage for an online business.
Gift card sales keep growing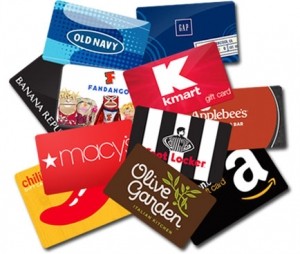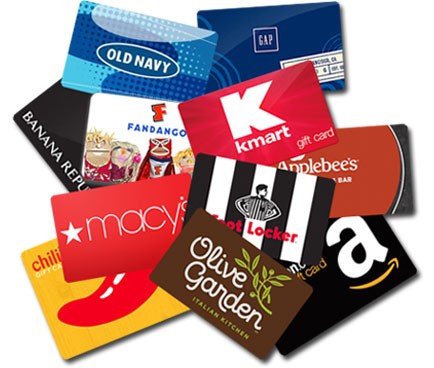 In the US alone, consumers spent more than $130 billion on gift cards in 2015 and less than 1%, an estimated $973 million, was left unspent by those receiving gift cards.
In 2016, Chipotle customers carried $59.4 million in unused gift cards and the company estimated 4% or $3.6 million was unspent and added to revenue in 2015. Starbucks customers had $1.34 billion on its gift cards and $60.5 million unspent. In 2015, Barnes & Noble earned $35.5 million from unspent gift cards. Most unspent balances will eventually get spent but the unspent gift card revenue is substantial.
According to GiftCardGranny.com, reselling gift cards has grown into an entire industry itself. In 2017, the six most popular gift cards resold were iTunes (6.54%), Amazon (6.07%), Best Buy (4.08%), Walmart (3.44%), Target (3.05%) and Starbucks (2.34%).
In 2017, the best returns on reselling your gift card were Safeway (92.41%), Shell (90.13%), Arco (90%), Walmart (89.93%), BP (89.5%), Amoco (88.93%), and Best Buy (88.45%).
Gift card aftermarket growing
Gift card after-sellers are a growing business as consumers look to convert gift cards into cash or exchange one card for another more preferred retailer.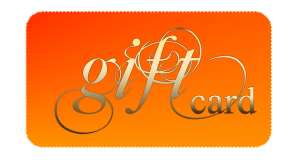 Selling your unused or cashing in a gift card may get you up to 92% of the card value back although it ranges widely depending on the aftermarket service, retailer and market demand.
Some of the largest gift card redemption companies include CardCash, Cardpool, Gift Card Granny, Card Kangaroo, Raise, Gyft, Giftcards.com, and Elfster.
Gift Card Granny buys and sells more than 1,000 popular gift cards including Best Buy, Gap, IKEA, JCPenney, Old Navy, Starbucks, Subway, Target, Victoria's Secret and Walmart.
Anonymous payments market growing too
Given the gift card aftermarket growth, the use of gift cards for anonymous payments is a no-brainer. It's likely to continue to grow as new online services proliferate.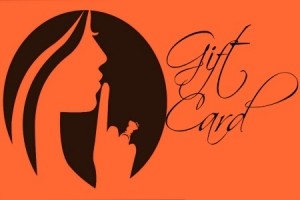 This will include services like Ashley Madison and other dating sites, adult content, and privacy-backed services requiring anonymity such as private email and VPN.
Then there are a growing number of new fintech services such as "masked cards" like Abine Blur. They use tokens or cryptocurrency for payments when you need to pay anonymously, especially online. But that's a topic for another day.
In the meantime, gift cards are a simple, handy solution for anonymous payments no matter your use.
Visuals: via Ashley Madison, Ashley Madison hack via Imgur; gift cards via WorkStride, Ashley Madison hack via Gita2 Projects