The world of biometrics payments and artificial intelligence in banking is edging closer every day. In fact, you might say we can almost reach out and touch it. Already, several biometrics payments cards and devices are operating, testing or in development. A recent CB Insights report showed more than 1,600 companies engaged in various aspects of artificial intelligence development across a wide range of industries. Since 2012, more than 2,250 AI deals have received equity funding valued at more than $14.9 billion.
AI and biometrics are driving many fintech startups, some banking innovations and the rapid growth of wearable technologies. So, today we're got a roundup of news and recent developments in AI and biometrics in the banking, finance and payments industries.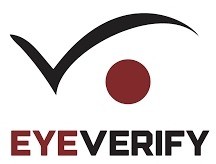 Mobile payments via fingerprint, iris scan, and selfie will rise to nearly $2 billion in 2017, up from $600 million in 2016, according to Juniper Research. A new report from EyeVerify says 79% want the opportunity to use more biometric authentication methods beyond the fingerprint (eye, face, fingerprint, and voice) to access mobile banking or payment apps. New research by Equifax shows 33% prefer  fingerprint recognition, 31% iris scanners, 7% facial recognition and 3% voice recognition.
An Accenture survey of 589 bankers in 31 countries shows 76% believe most banks will interact with consumers using artificial intelligence in the future. Narrative Science and the National Business Research Institute report 32% of financial services executives use AI technologies such as predictive analytics, recommendation engines, voice recognition and response.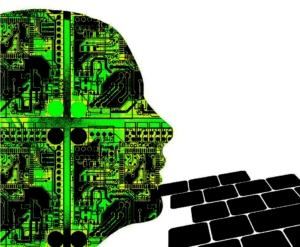 MasterCard research shows 47% of respondents think wearable technology will be the next big payment technology, followed by biometrics such as facial recognition and fingerprints (42%). In South Africa, MasterCard is testing a Chip and PIN bankcard that includes an embedded fingerprint reader. Visa is also testing a wide range of behavioral biometrics for future payments systems including voice and facial recognition and ambient authentication.
Conversational commerce and voice authentication tests by the Reserve Bank of Australia could help curb e-commerce fraud according to Nuance. A  report in NewsBTC.com says a combination of blockchain and biometric authentication could provide the highest level of payments security. According to  Hannah Preston at CA Technologies, cybercrime is putting pressure on everything from passwords to payments and even selfies are a risk. An Aite Group study says 69% of global bankers surveyed identified developing APIs for real-time payments as a "priority." Finally, in Macau, banks are planning to install facial recognition on ATMs, primarily in casinos.
Biometric mobile payments will hit $2 billion this year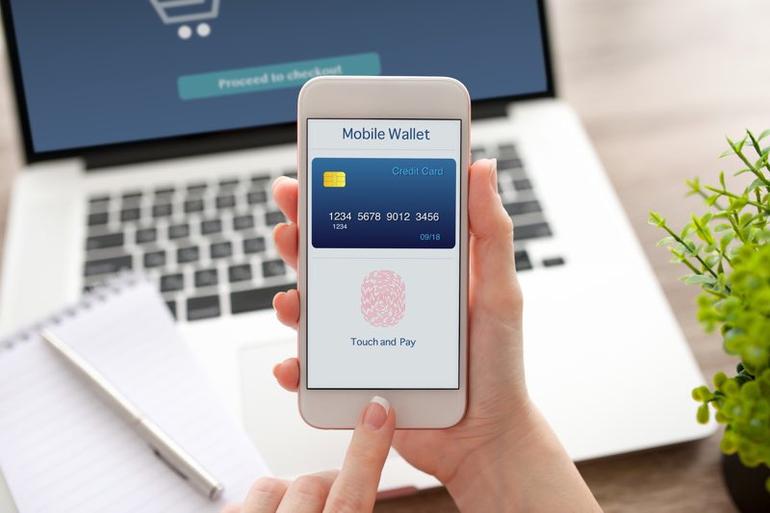 Fingerprint and selfie pay are on the rise: The number of mobile payments authenticated by biometrics will rise to nearly $2 billion this year, up from $600 million in 2016, according to a report from Juniper Research, released Monday.
Apple Pay kicked off the initial growth of biometric mobile payments, allowing customers to make payments in stores and on apps using their fingerprint to access banking information. Android Pay and Samsung Pay furthered the movement toward these payments, the report noted.
Opportunities for biometric pay have been boosted by the growing availability of fingerprint sensors on phones and tablets, the report found. About 60% of smartphone models are expected to ship with fingerprint sensors this year, with many Chinese vendors incorporating them into mid-range models as well, Juniper Research noted.
But fingerprints aren't the only biometric payment solution expected to rise: Mastercard's Identity Check Mobile service, set to go live later this year, allows users to scan their fingerprints or take a selfie to validate their identity and make a payment. Via techrepublic.com
EyeVerify Survey Reveals High Consumer Trust in Biometrics for Mobile Banking and Payments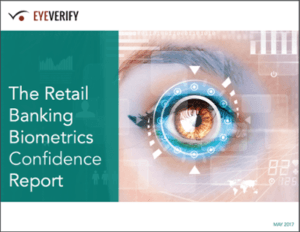 EyeVerify Inc. today released The Retail Banking Biometrics Confidence Report to give financial institutions valuable insight into consumer preferences and behavior regarding various biometrics offerings.
The survey of 1,002 U.S. adults revealed that they want more biometrics options for mobile banking and view biometrics as more secure than passwords. Eight out of 10 (79 percent) of the respondents said they want the opportunity to use more biometric authentication methods beyond the fingerprint (eye, face, fingerprint, and voice) to access mobile banking or payment apps. Additionally, 42 percent said they wouldn't use a banking or payment app that doesn't offer biometric authentication.
"Most people use some form of biometrics every day, but they want more opportunities to use it to make their lives easier and more secure. Banks and payment providers have a huge opportunity now to build brand trust by giving customers the user experience they want," said Toby Rush, CEO and Founder of EyeVerify. "Those who are investing in biometrics authentication will be able to increase customer usage and reduce risk at the same time." Via marketwired.com
UK consumers want more biometric security options for online banking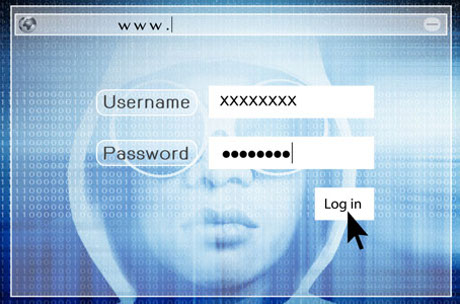 More than half of UK consumers (56%) would prefer to use a biometric security method over traditional options like passwords to log into their financial accounts online, research released by Equifax reveals. 33% would prefer to use fingerprint recognition, 31% would like to use iris scanners, 7% facial recognition and 3% voice recognition.
Only 19% of the 2,059 respondents in the survey conducted by YouGov cited passwords as their favoured security method and 13% selected memorable questions.
However, nearly two-thirds of respondents with a bank account (64%) are currently unable to use fingerprint recognition to manage their finances and 68% are unable to use voice recognition. Via nfcworld.com
The future of banking UI is AI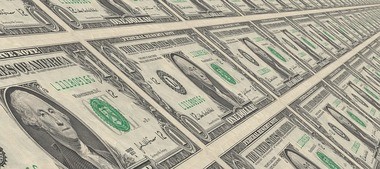 In an Accenture survey of 589 banking executives from 31 countries across Europe, North America, Asia-Pacific, Africa and South America, more than three-quarters (76%) said they believe that ""the majority of organizations in the banking industry will deploy AI interfaces as their primary point for interacting with customers" in the next three years".
The main reasons for embedding AI into user interfaces were "to gain data analysis and insights" (60%), "increase productivity" (59%) and "cost benefit savings" (54%).
In fact, almost as many (71%) believe that AI is ""capable of becoming the face of their organisation or brand" while 78% believe AI will ease the simplicity and use of their user interface to provide a more "humanlike experience".
However, more than a third of respondents said that, in order to reap the benefits of AI, issues of privacy, data quality and integration would first need to be addressed. Via bizreport.com
The Use of AI in Banking is Set to Explode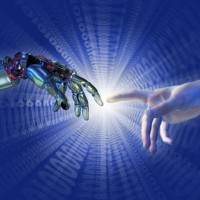 Heightened interest in AI has occurred because of both capabilities and business needs. The explosive growth of structured and unstructured data, availability of new technologies such as cloud computing and machine learning algorithms, rising pressures brought by new competition, increased regulation and heightened consumer expectations have created a 'perfect storm' for the expanded use of artificial intelligence in financial services.
The benefits of AI in banks and credit unions are widespread, reaching back office operations, compliance, customer experience, product delivery, risk management and marketing to name a few. Suddenly, banking organizations can work with large histories of data for every decision made.
Adoption of AI in Banking
Most banks and credit unions are in the early stages of adopting AI technologies. According to a survey conducted by Narrative Science and the National Business Research Institute, 32% of financial services executives surveyed confirmed using AI technologies such as predictive analytics, recommendation engines, voice recognition and response. Via thefinancialbrand.com
Mastercard study forecasts growth of mobile payments, wearables, biometrics
Mastercard has published new research exploring the growth of digital payments and other payment technologies, which found that 59 percent of respondents believe that mobile payments will be the next payment technology to take-off.
In addition, 47 percent of respondents think that wearable technology will be the next big payment technology, followed by biometrics such as facial recognition and fingerprints (42 percent).
The credit card giant surveyed over 1,000 New Zealanders for the annual study, which found that more than 90 percent of respondents choose cards as their main payment method. The research found that cards are becoming increasingly popular as a preferred payment method, with over two-thirds of New Zealanders admitting to not carry cash. Via biometricupdate.com
MasterCard trials biometric bankcard with embedded fingerprint reader
MasterCard
 is trialling a Chip and PIN bankcard that includes an embedded fingerprint reader, introducing a biometric authentication layer for card payments — and taking a leaf out of the book of Apple Pay et al in the process. The thinking here being: why pay by entering a four-digit PIN when you can stick your thumb on it?
So far the biometric card has been trialled at two locations in South Africa, with additional trials planned over the next few months in Europe and Asia Pacific, according to a spokeswoman, and a full rollout expected later this year.
MasterCard is touting convenience and security as the drivers for embedding a fingerprint sensor in plastic bankcards — after all, you can't shoulder-surf a fingerprint as you can a PIN number. Although the use of contactless payment technology in bankcards (a tech that's widespread in Europe) already offers a faster (and usually PIN-less) way to make card payments. Via techcrunch.com
Visa testing behavioral biometrics for use in future social payments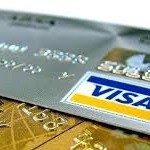 Visa is testing and refining a range of behavioral biometric technologies including voice recognition and ambient authentication, in preparation for the next generation of social payments, according to a report by International Business Times. The credit card giant is looking to work with social payment platforms to create secure transactions that don't require the level of intervention by the payer that they perhaps do today.
"If your screen is always on and you are looking at it while you are doing this social media payment, we can authenticate your face three or four times a second while you are making that payment," Bill Gajda, senior vice president of innovation and strategic partnerships at Visa, said. "We can probably create a pretty good profile around that payment that convinces us that you are who you say you are. So we are looking at many ways we can add value and take friction out of those payments."
Gajda said that Visa is trying to use new machine learning, AI or biometric technologies to create a seamless, frictionless customer experience that will move authentication into the background Via biometricupdate.com
Voice biometrics could curb fraud under new payments platform: Nuance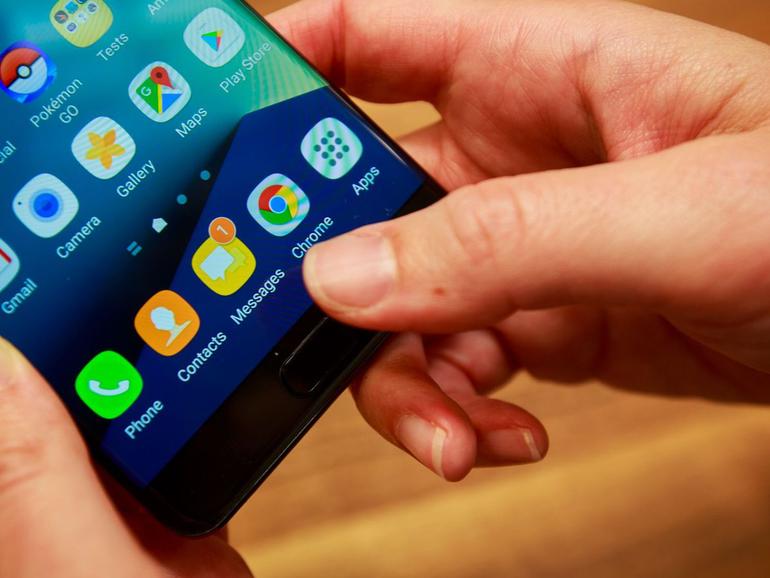 Soon, Australians will be able to transfer funds from one account to another in near real-time, using only the recipient's email address or mobile phone number.
The initiative from the Reserve Bank of Australia (RBA) is nearing reality, with the RBA confirming in February that developments were on track to allow the first payments to be made through its new payments platform towards the end of this year.
With a similar system already in place in the United Kingdom, Robert Schwarz, Australia and New Zealand managing director for speech software firm Nuance, told ZDNet there is an important place for voice biometrics to curb the influx of fraud that could emerge in an instant payments environment. Via zdnet.com
Blockchain Biometrics Chimera for Secure Transactions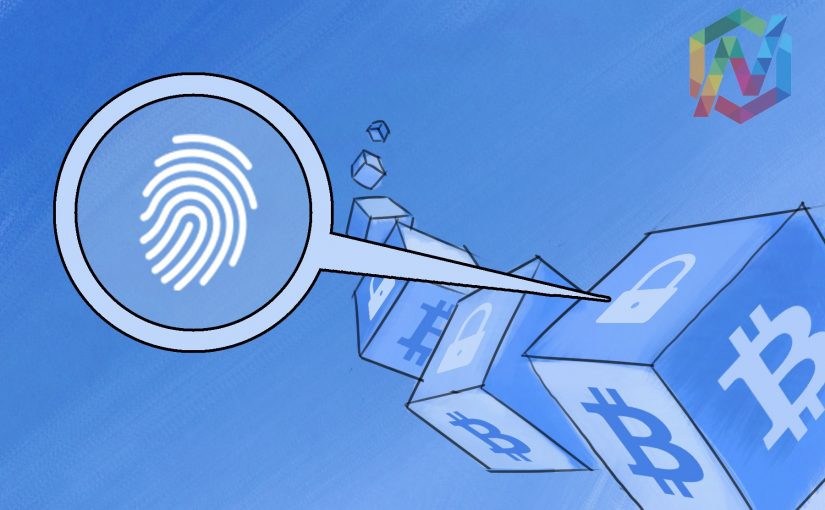 Blockchain-based applications are known for the security they offer. The immutable and transparent nature of distributed ledger makes it ideal for maintaining the integrity of transactions and activity logs. As the cryptocurrency technology gains increased adoption in the banking, financial and payments sector, it still has room for further improvements. These improvements come in the form of Biometrics.
Biometric authentication is becoming widespread these days, thanks to mobile phones with fingerprint sensors and inexpensive, portable retina scanners. Like blockchain systems, Biometric authentication based devices have their own advantages. They are probably the most personal form of authentication currently available at the moment. Various payments applications like Apple Pay and other wallets are already making use of it for payment approval, and it may soon replace the concept of One Time Password (OTP) for two-factor authentication (2FA). Via newsbtc.com
CA Technologies On Passwords And Security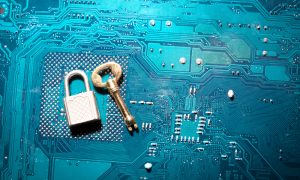 In an age where consumers turn to the internet for everything from banking to commerce to health care, bill pay and social interaction, password security best practices seem like a no-brainer. Despite handling sensitive data and processes in online channels, passwords remain a notable weak spot across internet users.
The typical consumer has been found to maintain 27 different logins. To reduce the complexity of having to remember them all, many recycle a single, simple password. Some even share passwords or, worse, don't have passwords at all. All of this leaves them vulnerable to hacks. As the number of cyberattacks rises on a global scale, password compromise is often to blame.
PYMNTS' Karen Webster recently hosted a digital discussion with Hannah Preston, solution strategist at CA Technologies, to unpack the multinational software corporation's work to eliminate the need for passwords altogether by creating a range of secure authentication alternatives in an ever-growing online world. Via pymnts.com
Banks should view APIs as a way to offer services beyond payments
Facing increased competition from financial services upstarts and tech companies, banks are doubling down on application programming interfaces (APIs) as a competitive tool, a new report shows.
Paybefore (Banking Technology's sister publication) reports that an Aite Group study canvassed product and digital channel managers at Asia-Pacific, European and North American banks, and found that those institutions view API development as a major priority over the next two years. As for specific functionalities, 67% of respondents said developing APIs for real-time payments functions was a "high priority," with 29% listed such APIs as a "moderate priority." Just 5% said real-time payments were not a priority.
Meanwhile, payments other than real-time drew slightly less interest, with APIs offering such payments cited as a high priority by 43% of respondents and a moderate priority for 24%. In terms of characterised non-real-time payments, 29% said a "low priority" and 5% as not a priority. Via thepaypers.com
Macau to implement facial recognition at ATMs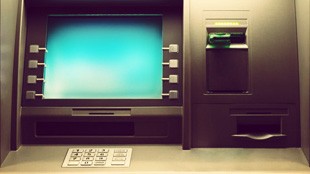 Macau is to introduce facial recognition for UnionPay cardholders at ATMs in an attempt to curb money laundering in the island territory. As the only Chinese region to permit gambling, the island has become a haven for criminals and tax dodgers seeking to launder their cash, pushing down the value of the RMB and draining capital reserves.
A 2014 Reuters investigation found that many mainland Chinese use state-backed UnionPay cards to circumvent cash withdrawal limits of 20,000 yuan a day, and either use that money to gamble or transfer it abroad. Via finextra.com 
More news you can use
Like this report? Get more business intelligence news on the payments industry and the latest fintech innovations by subscribing to PaymentsNEXT at the top of this page. News you can use first thing every Mon-Wed-Fri morning in your inbox.