Welcome to the weekly global payments news roundup from Payments NEXT. Fintech company Resolve launched its B2B payments platform. A New York student sued Apple for $1 billion for his arrest due to mistaken facial recognition. Equifax acquires PayNet to tackle the small to midsize business loans market. Amsterdam-based Volt launched its EU Open Banking payments platform. Q1 2018 ransomware costs are rising fast – up 89%, according to research from Coveware.
SoftBank will invest $1 billion in German digital payments company Wirecard to target the Asia-Pacific market. Ripple announced a 31% sales increase in XRP tokens in the first quarter. Mastercard company Vocalink and Saudi payments launched the first real-time payments solution in the Middle East country. China internet company Tencent Holdings invests in Argentine mobile payments company Uala. Finally, we have a look at the challenge of tax fraudsters targeting the IRS. All the news you can use for your weekend reading.
B2B financing gets easier and faster with Resolve

Forrester Research says B2B e-commerce will reach $1.8 trillion by 2023 and make up 17% of B2B sales. Fintech startup Resolve aims to disrupt the painfully slow, traditional business finance model with its automated payments platform offering extended net terms for customers of B2B sellers. Read more…
Facial recognition error claimed in $1 billion Apple lawsuit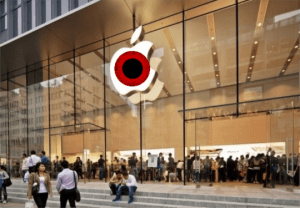 In a warning sign for the new technology and retailers, a student launched a $1 billion lawsuit claiming that mistaken facial recognition in an Apple Store led to his wrongful arrest. NYPD officers arrested 18-year-old New York student Ousmane Bah at 4 o'clock in the morning on November 29, 2018, alleging he stole several products from a Boston Apple Store. Read more…
Equifax acquires PayNet to help expand access to capital for small and mid-sized businesses

Equifax Inc, a global data, analytics, and technology company has acquired PayNet, a company that provides commercial credit risk underwriting and management solutions to online and alternative finance lenders, and commercial finance and leasing companies in the US and Canadian markets. PayNet has established a unique and highly regarded data asset in the commercial lending and leasing market. Read more… 
Volt announces launch of its agnostic Open Banking payments platform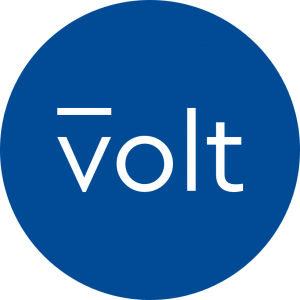 Volt will enable access to more than 4,000 European banks through its single API and is the first platform of its kind built from first principles. As an independent Open Banking specialist, Volt's approach contrasts strongly with the updated legacy systems being deployed by PSP's and other market incumbents responding to the pressure of PSD2 demands. Read more…
Q1 ransomware rising, cost to business building fast

Coveware's Q1 Ransomware Marketplace report shows an alarming increase in ransomware incidents and the impact and costs to business in the first quarter of the year to clients of the security company. The average ransom increased by 89% to $12,762 compared to $6,733 in Q4 of 2018. This was due to the incidence of more expensive types of ransomware such as Ryuk, Bitpaymer, and Iencrypt, which targeted larger enterprises. Read more…
SoftBank invests $1 billion in Wirecard for APAC push

Japan's tech giant SoftBank says it will invest €900 million ($1 billion) in Wirecard, the German digital payments company. The Japanese firm has signed a convertible bond which will see it buying five-year Wirecard bonds that can convert into an equity stake. Under the terms of the agreement, the bonds will convert into a 5.6% stake in Wirecard at a price of €130 ($145) a share. Shares in Wirecard went up around 9% to €134 ($149.40) following the announcement. Read more…
Ripple Sees 315 Surge in Quarterly XRP Sales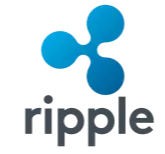 San Francisco-based crypto company Ripple has released its market report which shows that it has sold 169.42 million XRP tokens in Q1 2019. The quarterly sale of the token surged by more than 31 percent as in Q4 2018 the company managed to sell only 129.03 million XRP. Read more…
First real-time payments launched in Saudi Arabia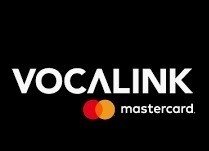 Saudi Payments, a fully owned subsidiary of the Saudi Arabian Monetary Authority (SAMA), has teamed up with Mastercard company Vocalink with the aim of upgrading the country's payments infrastructure and boosting the digital economy. The partnership will enable instant payments between financial institutions, businesses, and consumers, with instant credit transfers, e-invoicing and billing, real-time payments, remittances, bulk payments, and peer-to-peer money transfers. Read more…    
Tencent takes a gamble on Argentina's Uala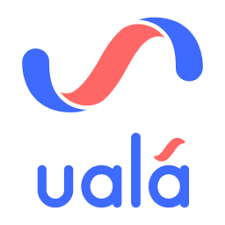 Tencent Holdings is bucking the trend of falling foreign direct investment in Argentina by taking a stake in mobile payments app Uala, reports Jane Connolly. Championing financial inclusion in Argentina. The Chinese internet giant has joined previous investors Goldman Sachs, George Soros, and Steve Cohen, Bloomberg reports, in helping Uala to develop in South America's second-largest economy. Read more… 
Are tax pros ready for a new breed of tax fraudsters?

With the April 15 US tax deadline passed, were tax professionals really ready for a new breed of tax fraudsters? We're not talking about the President and his tax return issues. We're seeing a new breed of sophisticated tax fraudsters systematically attacking the US taxation system. We can tell you who is not fully prepared to defend against tax fraud thanks to a report issued last fall by the US Government Accountability Office (GAO). It's the IRS! Read more…