If you were a veteran of racetrack betting, you'd be doing the happy dance with Amazon's Q4 financial trifecta win.
Why a trifecta?
Three reasons for a huge Amazon smile at their financials:
sales increased 38% to $60.5 billion in Q4 compared to $43.7 billion in 2016
net income was $1.9 billion in Q4 vs $43.7 billion in 2016; 2017 net income was $3.0 billion ($6.15 per diluted share) vs $2.4 billion in 2016 ($4.90 per diluted share)
2017 sales grew 31% to $177.9 billion, compared with $136.0 billion in 2016, up 31% (excluding $210 million in favorable exchange rates).
Business Highlights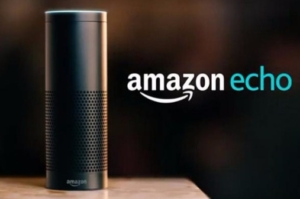 Amazon surprised itself by exceeding its own optimistic goals for Alexa products according to CEO Jeff Bezos in the company's results news release:
"Our 2017 projections for Alexa were very optimistic, and we far exceeded them. We don't see positive surprises of this magnitude very often — expect us to double down. We've reached an important point where other companies and developers are accelerating adoption of Alexa. There are now over 30,000 skills from outside developers, customers can control more than 4,000 smart home devices from 1,200 unique brands with Alexa, and we're seeing strong response to our new far-field voice kit for manufacturers. Much more to come and a huge thank you to our customers and partners."
Other 2017 business highlights were equally impressive and included:
more than 5 billion products shipped via Amazon Prime worldwide
record high new Amazon Prime member sign-ups
tens of millions of Echo devices sold
130,000 new employees hired globally, including more than 17,500 veterans and military spouses; plans to hire 10,000 more employees by 2021
Prime Video app now available in more than 100 countries
opening of Amazon Go, checkout-free convenience store in Seattle
shipping of billions of products for small and medium-size business via Fulfillment by Amazon (FBA)
plans to launch a second headquarters location in North America
substantial Amazon Web Services growth, including the addition of 1,430 new services and features.
Suffice to say, it was a stellar year for Amazon!
You can read the full news release here.