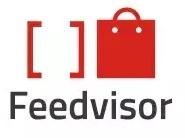 Amazon, utterly dominated e-commerce in the US in 2017. We've got 20 facts from a Feedvisor research study of Amazon shoppers that every online competitor should know in order to compete in 2018.
Amazon has between 70 million and 90 million Amazon Prime members and 85% visit the website once a week.
56% of non-Prime member shoppers surveyed visit the site once a week.
31% of Prime members and 11% of non-members visited the site daily.
15% of Prime members claim to shop online daily vs 6% of non-members.
30% of Prime members and 4% of non-members purchased products on Amazon weekly.
The top reason for site visits was price comparison (51%).
44% say they "always" check prices on Amazon before buying elsewhere.
25% "always" check prices on other sites before buying on Amazon.
Most important factors driving a purchase decision on Amazon were price (65%), free shipping (56%), positive product reviews (50%), qualifying for Amazon Prime (31%), fast shipping (27%) and Amazon recommendations (19%).
95% always or sometimes read product descriptions.
79% always or often check third-party product reviews before buying.
60% will not purchase products with less than a 4.5 star rating.
51% still shop via desktop while 47% shopped by mobile or tablet.
50% of Prime members shopped via mobile compared with 41% of non-members.
In 2017, Amazon shipped more than 5 billion products to Prime members  worldwide.
One-third of Amazon shoppers are ready to buy when they go  to the site.
Three quarters of shoppers start their Amazon search using the search box.
79% trust packages shipped by Amazon more than third-party merchants.
83% said high shipping charges can deter purchase.
Most popular products purchased during the past year included: electronics (60%); books and movies (51%); clothing, shoes and jewelry (50%); personal care and beauty (48%); home, kitchen and garden (44%); toys and games (41%); pet supplies (27%); groceries or other food items (24%); baby products (19%); automotive (19%); sports equipment (19%); mobile products (17%); and outdoor equipment (16%).
7 Thanksgiving holiday e-commerce sales facts direct from Amazon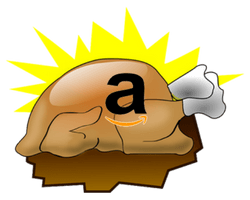 Following is a collection of 2017 Thanksgiving through Cyber Monday e-commerce sales stats directly from Amazon:
2017 Cyber Monday was the largest ever single day sales for Amazon at $6.9 billion.
140 million products were ordered from small businesses on Amazon.
Amazon app orders increased 50% over 2016.
Best-selling product on Cyber Monday was the Echo Dot.
Whole Foods subsidiary sold a record number of turkeys online.
Ancestry DNA sold 700% more products on Cyber Monday alone compared with the entire holiday season the year previous.
Tea  products seller Tea Forte sold 500% more products on Cyber Monday that 2016.
Analysts speculate Amazon may have reached 50% of total online sales level by the end of 2017. Now retailers and online competitors have most of the business intelligence theY need to plan how to compete more effectively against Amazon.