According to FICO, over 25% of US consumers have a "poor" credit rating thanks to overspending, over lending, and inadequate regulation. That's more than 43 million Americans with credit scores less than 629 and 14% of the population has no credit rating at all.
Another important group with debt are the 42.7 million students who are paying for the cost of their education, says a report from Lending Tree. The average student loan debt is $36,500 and now totals more than $1.56 trillion, up 5.6% from last year. Delinquencies are estimated at 11.5%.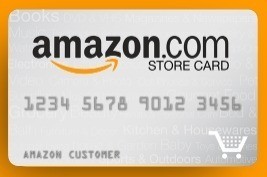 These credit-challenged consumers may see some help ahead with Amazon and Synchrony's launch of Amazon Credit Builder for customers looking to build or rebuild their credit ratings responsibly.
How does Amazon Credit Builder work?
Amazon Credit Builder is a first-of-its-kind secured private label credit card with no annual fee. Designed for customers looking to build or rebuild their credit, the card enables those on a controlled budget to make purchases on Amazon.com up to their approved new credit limit.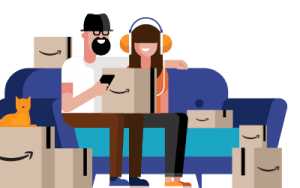 Customers set their credit limit by opening a new account with Synchrony Bank and making a refundable security deposit equal to the desired credit level. Within seven to 14 days from a deposit, the secure card is activated and available for purchases on Amazon.com.
By making consistent minimum monthly payments, a customer credit profile is built. Within seven months, Synchrony will consider upgrading cardholders to an unsecured credit card and security deposits will be returned.
Amazon Credit Builder benefits
The special card offers eligible Prime members 5% cashback on purchases at Amazon.com and lets cardholders pay for merchandise with equal installments and special no-interest financing options on eligible purchases.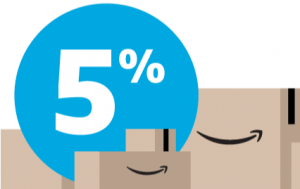 Consumers are cautioned to consider their security deposit and credit level request carefully because it cannot be changed once submitted.
There were more than 176 million credit card users in 2018, according to Transunion with 59% of cardholders carrying a balance forward monthly. The new Amazon/Synchrony credit card may help credit-challenged consumers join the mainstream.
We appreciate the irony of buying more products with a credit card on Amazon in order to establish or rebuild your credit, but it is a legitimate service and with careful management, it will be helpful to some consumers.
And hey, you'll even get a $10 Amazon gift card after opening your new account.
You can find more information about Amazon Credit Builder here.