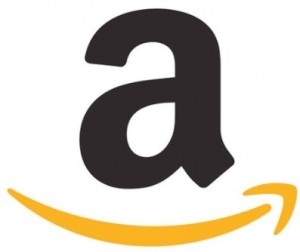 In a letter to shareholders, Amazon CEO Jeff Bezos highlighted a number of important milestones for the company. Most important for Amazon and its competitors is the fact that it has now passed 100 million Prime members.
Think about that from every aspect of retail and e-commerce and what it means for big data and business intelligence, logistics, efficiencies, technology, sales and marketing leverage, as an incubator for products and services testing and experimentation, let alone potential market share and revenue.
Speaking of which, the financials were impressive with net sales of $177.86 billion, up 31% overall, and net income of $3.03 billion. 60% of sales were in North America, 30% worldwide and 10% Amazon cloud services.
The good news continues in the highlights following.
Amazon Prime 2017 highlights
Other than some unwanted and unwarranted attention from President Trump, 2017 was an exceptional year for the company. Among the Prime Membership highlights:
more new prime members in the US and abroad than any previous year
shipped more than 5 billion products globally to Prime members
expanded Prime to Mexico, Singapore, the Netherlands, and Luxembourg
introduced Business Prime Shipping in the US and Germany
introduced Prime Free Same-Day and Prime Free One-Day delivery now in more than 8,000 cities and towns
Amazon Prime Day 2017 had its biggest single sales day, except for cyber Monday; more than 40 million products were sold by SMBs.
Amazon Web Services highlights
Amazon Web Services (AWS) generated more than $20 billion in revenue in 2017. It introduced more than 1,400 new services and features. Users of Amazon machine learning services grew by more than 250% and the sixth re:Invent conference had more than 40,000 participants and 60,000 streaming participants.
Amazon Marketplace highlights
The biggest development was more than half of the products sold on Amazon were from third-party sellers. Over 300,000 new small businesses started selling on Amazon in 2017. Cross-border sales by SMB's grew more than 50% and now make up more than 25 % of total third-party sales.
Alexa highlights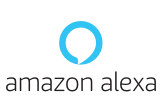 Alexa-enabled devices are among the best-selling items. "There are now more than 30,000 skills for Alexa from outside developers, and customers can control more than 4,000 smart home devices from 1,200 unique brands with Alexa," Bezos writes.
Alexa's spoken language understanding improved by more than 25% in the past 12 months.
Prime Video highlights
Prime Video Direct secured subscription video rights for more than 3,000 feature films and committed over $18 million in royalties to independent filmmakers and other rights holders. Prime broadcast NFL Thursday Night Football on Prime Video, with more than 18 million total viewers over 11 games. New films and feature series were introduced throughout the year.
Whole Foods highlights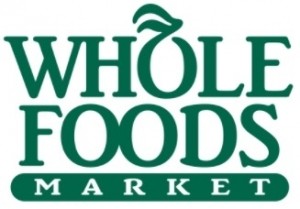 After acquiring Whole Foods Market, Amazon lowered prices twice on staple food products during the year. At Thanksgiving, it sold a record number of turkeys. Free two-hour delivery on purchases over $35 was introduced in key cities. Amazon extended its 5% cashback program to Whole Foods shoppers and introduced Amazon lockers and pick up and pay services in hundreds of stores.
Other Amazon highlights
Other Amazon highlights included
tens of millions of paid Amazon music subscribers, doubling membership in six months expanding to 30 countries
opening of Amazon Go, checkout-free convenience store
expanded treasure truck from one in Seattle to 35 trucks cross the US and 12 in the UK fulfilling orders and doing community relations
the Amazon app was the most downloaded shopping app in India
launched Amazon Wind Farm Texas, its largest wind farm, generating more than 1,000,000 megawatt hours of clean energy annually from over 100 turbines
eliminated the equivalent of 305 million shipping boxes and extended electric and natural gas delivery vehicles
invested $150 billion worldwide technology and infrastructure
created more than 1.7 million direct and indirect jobs globally.
Yes, you could say 2017 was a pretty good year for Amazon.