New research by ActiveViam shows nearly three-quarters of retailers are concerned about their ability to compete with Amazon pricing.

71% said that they are concerned about being outpriced by Amazon — with 41% saying they are "very concerned." In addition, 49% of respondents were concerned about being outpriced by other brick-and-mortar retailers, while 42% said they were concerned about being outpriced by direct-to-consumer (DTC) brands.
"It is no surprise traditional retailers are worried about being outpriced by Amazon," said Kathy Perrotte, Managing Director and Co-Founder, at ActiveViam. "From its wealth of customer data to its vast product offerings, Amazon is able to fluctuate their prices very intelligently and very quickly."

Retailer concerns reflect the challenge faced by many businesses in competing with large companies such as Amazon and Google who control a huge share of big data and have the ability to quickly utilize it for competitive advantage. A frequent criticism of Amazon is that it does not share adequate data on sales even with those businesses selling on its platform.
Data quality and accuracy concerning
Retailers surveyed question their own internal pricing data accuracy and quality. 55% said told researchers they were concerned their own data may be incomplete or inaccurate impacting retailers' ability to consistently set prices across channels, increase revenue, and stay true to their values and brand image.

"Data quality is of paramount importance to winning on price," said Perrotte. "The fact that so many retailers are not only worried about their external data quality, but their internal data quality is quite alarming. Retailers really need to think about the infrastructure they have in place and invest in better tools and strategies to ensure they have the best quality data possible."
Retailers struggle to manage pricing strategy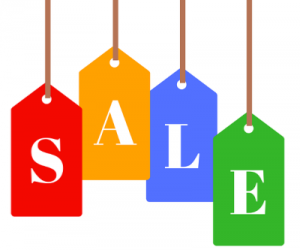 40% of retailers said their biggest challenge was the proper alignment of their pricing online and in-store. According to Perotte, coordinating pricing between locations is critical as well, and 30% of retailers currently had no price optimization tools in place.
Optimizing prices quickly was also a challenge according to 61% of retailers.
"In the fast-changing world of retail, pricing opportunities and movements can arise at the drop of a hat," Perrotte said. "To stay on top, retailers need to be able to adjust prices on the fly to remain competitive."
Pricing and image alignment challenges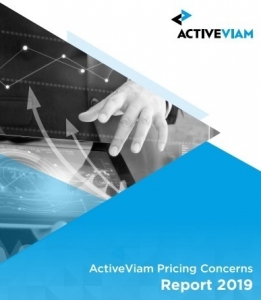 Maintaining a proper "price image" was also a concern for 52% who said their organization was challenged to keep prices consistent with their overall brand image.
"Winning on price is about more than just the numbers," Perrotte added. "It is about staying consistent with the image your brand is trying to project and its value to consumers. Without managing this image properly, brands can easily fall behind competitors."
More information from "ActiveViam Pricing Concerns Report 2019" is available here.
Visuals courtesy of ActiveViam