The National Retail Federation (NRF) predicts sales this holiday season should be up 3.8%-4.2% over last year.

Despite concerns about a hangover from China-US tariff disputes, the NRF is hoping US holiday sales will reach between $727.9 billion and $730.7 billion, excluding auto, gasoline and restaurant sales.
Other analysts are somewhat more optimistic with Deloitte predicting between 4.5% and 5% sales growth over 2018 while AlixPartners suggests sales growth between 4.4% and 5.3% despite some consumer anxiety.
"The US economy is continuing to grow, and consumer spending is still the primary engine behind that growth," NRF CEO Matthew Shay said. "Nonetheless, there has clearly been a slowdown brought on by considerable uncertainty around issues including trade, interest rates, global risk factors, and political rhetoric.  Consumers are in good financial shape and retailers expect a strong holiday season. However, confidence could be eroded by continued deterioration of these and other variables."
Online sales will rise too
NRF expects online and other non-store sales, which are included in the total, to increase between 11% and 14% or between $162.6 billion and $166.9 billion, up from $146.5 billion last year.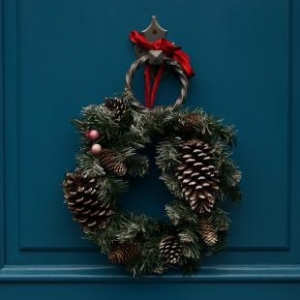 Despite six fewer days in the US holiday shopping season this year, Salesforce also predicts solid e-commerce sales growth of 13% over 2018, reaching a record $136 billion in the United States and $768 billion globally.
The Salesforce analysis also suggests a 19% increase in Thanksgiving sales:
"With Thanksgiving falling later in the year, shoppers have six fewer days between Cyber Week (Nov 25-Dec 2) and Christmas to make their holiday purchases. This will result in revenue being more evenly distributed throughout Cyber Week. In fact, an increase in early-bird shopping on the Tuesday and Wednesday before Thanksgiving will drive 19% YOY growth in global digital revenue. For Black Friday, digital revenue is forecast at $7.3 billion in the U.S. and $39.6 billion globally. Cyber Monday will bring in an addition $8.2 billion in the U.S and $32.2 globally," it reported.
Salesforce also suggests retailers using click-and-collect or buy online pickup in-store (BOPIS) strategies could see a 28% sales boost in the five days before Christmas as consumers scramble to get last-minute gifts.
China tariffs will impact some products
Some holiday merchandise – including apparel, footwear, and TVs – will be impacted by new tariffs that took effect Sept 1, and other products will have tariffs applied on Dec 15. Retailers are working hard to reduce the impact on consumers, and the impact will vary by company and product. Small businesses have already been forced to raise some prices and 79% of consumers surveyed for NRF in September were concerned that tariffs will cause prices to rise, potentially affecting their holiday spending.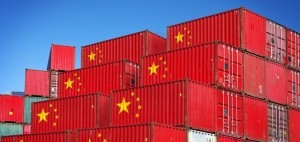 Holiday sales represent 20% of annual retail sales, although it can be as high as 30% for Isome retailers in the toy, hobby and game products market.
NRF estimates retailers will hire between 530,000 and 590,000 temporary workers during the 2019 holiday season compared to 554,000 in 2018.
NRF's holiday forecast uses a sophisticated economic model that includes government and academic data on indicators such as employment, wages, consumer confidence, disposable income, consumer credit, and previous retail sales.
Hottest Black Friday products this year?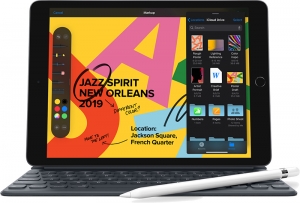 When it comes to best-selling products starting Black Friday, Friday, Nov. 29, Tom's Guide suggests you watch out for great deals on electronics, including the new 10.2-inch iPad, Apple Watch 5, Bose 700 headphones, Sony PlayStation 4, and of course the usual big-screen TVs and laptops.
You may also see bargains on Xbox, Google Home and Amazon brand in-home devices, but as Tom's Guide says, everything is on sale.
Popular Christmas toys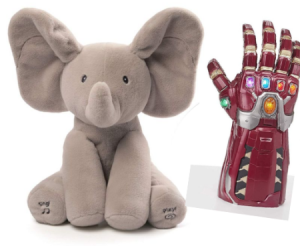 On the list of most likely popular toy gifts, Amazon predicts Lego and Crayola, as well as Osmos interactive learning games and cooking-themed gifts. On Walmart's "Top-Rated by Kids" toy-shopping guide are the Go Glam Nail Stamp Kit and Fortnight Battle Bus as well as the Marvel Power Gauntlet, Mattel Pictionary Air and Gund Flappy Elephant.
So, there you have it. A fairly positive holiday sales outlook, as well as some top Black Friday picks and popular Christmas toys for kids and grandkids. And it's not even Halloween yet! Scary.