Final 2017 holiday e-commerce sales results are in with numerous winners mixed in with some prominent losers.  Let's start with the good news.
Adobe e-commerce sales highlights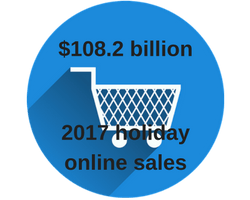 Adobe's 2017 Online Shopping Holiday Report was mostly positive, with some valuable insight for next year's planning:
2017 holiday online sales hit a record $108.2 billion, up 14.7%
Cyber Monday sales also reached a record $6.6 billion, the largest single shopping day
mobile sales were $35.9 billion, making up 33.1% of total sales and up 28% from 2016
44.8% of sales were driven by search (natural search at 21.3% and paid search at 23.5%)
sales between Thanksgiving and cyber Monday reached $19.6 billion, up 15.2%
during the same weekend holiday shopping days, mobile sales hit more than $7 billion, driving 52% of visits and 36% of revenue.
The National Retail Federation said online and in-store total retail sales were up 5%, the highest in 12 years, reaching $691.9 billion in 2017.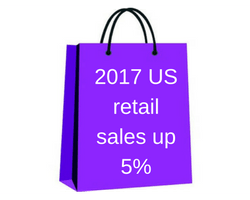 Target and Kohl's each had strong retail sales during the holidays partly with the help of strong e-commerce results according to Business Insider. Lululemon and American Eagle also reported stronger-than-expected sales.
Meanwhile, Macy's sales were soft and the company says it will lay off thousands of staff and close some stores during 2018.
The e-commerce and retail mantra for 2018? Mobile matters in driving search, store visits and sales.
Amazon's Iron Rule
To no one's surprise, Amazon once again dominated e-commerce. The company earned 44% of all US online sales, rising from 38% last year.
Although Amazon doesn't report actual sales numbers, Cyber Monday was its biggest-ever single sales day with sales up 30% over the previous year.
2017 retail losers
Now a quick look at the retailers who struggled during this year's holiday sales season.  They're mostly familiar fashion brands with a decreasing store footprint across the US.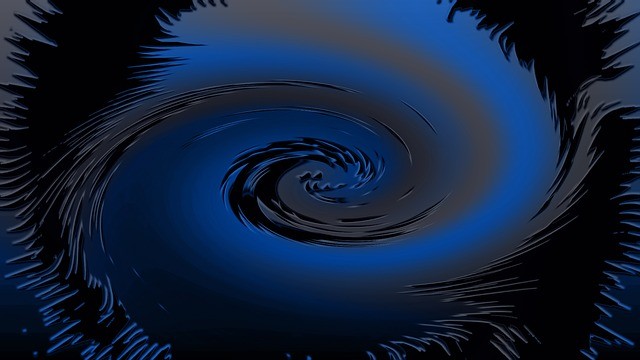 Overall retail sales were up 4.4%mixed in with the positive results but here are nine retailers who Forbes reports are in a desperate struggle for survival.
Abercrombie & Fitch fumbled as sales dropped 6% in Q3. BCBG Max Azria filed for bankruptcy last February and its new owners plan to continue closing stores. Sales at Chico's dropped 8.4% in Q3 as it struggled to stay relevant.
Eddie Bauer continued to have an identity crisis as it retreated from women's fashions to its outdoor clothing and equipment roots. Gap continued to lose loyal customers and will need to depend on Old Navy and newcomer Athleta stores to recover. Blue jeans retailer Guess reported a decrease of 13.1% in retail and online sales.
Q3 sales at J. Crew fell 10% as it also struggled to retain its market share. Loft is losing a tough battle for bargain-conscious women's fashions in competition against TJ Maxx and Marshall's. True Religion has had a devil of a time maintaining sales as women turn away from branded denim products.
And then there's Sears with a sales plunge of between 16% and 17%.
We expect big challenges ahead for these retailers from stronger retail and online competitors. Time will tell whether the shopping cart will be half full or half empty in 2018.