Mastercard launched Payment on Delivery, a new solution that lets businesses pay a supplier in real-time when receiving goods or services. The company is piloting the program with PNC Bank, which uses the RTP® network from The Clearing House for real-time payments clearing and settlement capabilities.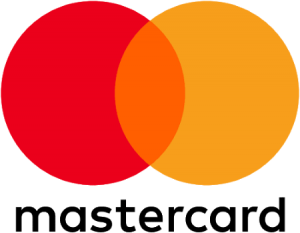 MasterCard is targeting industries with complex distribution networks and supply chains and hopes to solve several pain points for B2B such as onerous paperwork, manual processes and complicated reconciliation requirements largely driven by the use of cash and checks for payments.
"PNC has been at the forefront of real-time payments, and we are pleased to be able to extend request-for-payment capabilities across the real-time payment rails," said Chris Ward, executive vice president and head of product & operations, PNC Treasury Management. "Through this program, together we can bring speed and transparency to these critical business payments."
"Real-time payments capabilities for businesses will introduce much-needed efficiencies into the B2B payments process," said Steve Ledford, Senior Vice President of Product Strategy and Development, The Clearing House. "We're excited to see Mastercard and PNC leveraging the RTP network to bring such an innovative solution to market."
Wine & spirits businesses will benefit

The first use-case will focus on alcohol distribution. Mastercard will partner with enterprise resource planning (ERP) provider, Rutherford & Associates, to facilitate payments in the regulation-ridden, wine and spirits distribution industry.
With Payment on Delivery, suppliers will get instant access to funds and valuable information associated with the transaction, leading to more useful insights into cash flow. Both buyers and suppliers can improve operational efficiency through easy reconciliation and can eliminate any risk that comes from carrying or storing cash or checks.
"The safety of our customers is very important for us and we thrive on providing added value through technology. Many of our customers have been asking for this, so we're excited to be working with Mastercard and PNC Bank on a cutting edge solution that meets real customer pain points like ensuring the safety of delivery drivers while improving reconciliation," said Thu Schoenberg, Product Manager of Strategic Initiatives, Rutherford & Associates.

Payment on Delivery is part of the Mastercard Track portfolio of business applications, which taps into real-time payment messaging capabilities so that the suppliers' bank can push a "request-for-payment" directly to the business, and the business can pay immediately – on delivery – with instant reconciliation on the backend. Mastercard plans to partner with ERP providers and banks to expand distribution and adoption of this solution across the US.
Mastercard is a global payments industry leader operating in more than 210 countries. Headquartered in Pittsburgh, PNC is one of the largest diversified financial services institutions in the US and has more than $294 billion in assets under administration. Rutherford & Associates develops software resource planning solutions for business.